Pedro Pascal on Why Doing The Mandalorian Voice for Kids Is "Creepy"
Pedro Pascal (The Last of Us) explains why it's probably best that parents stop asking him to do The Mandalorian voice for their kids.
---
It's probably safe to say that Pedro Pascal's emerged as pop culture's favorite surrogate dad with his signature roles in The Mandalorian and The Last of Us. As we wind down the final three episodes of the HBO series' first season, the actor is prepping to get ready for the fanfare of the Star Wars series as we loom closer to its March premiere on Disney+. As he's been in high demand from Hollywood and the fan community, there is one thing he's not comfortable doing in terms of what parents ask him to do that makes him uneasy.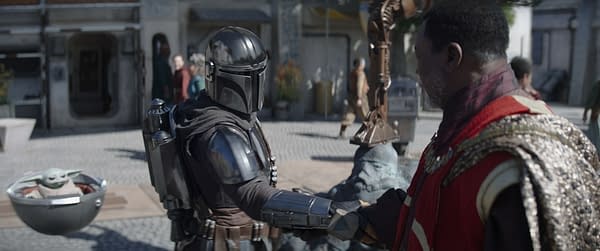 The Mandalorian: Pedro Pascal on Creepy Kids Request
"People come up to me and ask me to do the voice [from 'The Mandalorian'] for their kids," Pascal said on The Graham Norton Show. "But I think it sounds inappropriate because it is a breathy, low register 'bedroom' voice. It is so creepy and doesn't work in real life." The actor stars as Din Djarin, a bounty hunter who regularly takes jobs until a new assignment gives him a renewed purpose in Grogu, a mysterious Jedi trainee. The series takes place not long following the events of Return of the Jedi (1983) and before The Force Awakens (2015).
The advantage of Pascal's presence in the series is that the majority of Din's time on screen is in costume, where all his physical features are obscured in the beskar armor so stunt performers acted as stand-ins with the actor doing all the voice work, naturally. There are plenty of shots in The Mandalorian where Pascal was in costume, including ones without the helmet.
"It's like putting on a head-to-toe glove with weights on it," Pascal recently told Empire on his "Mando" costume. "It's ironic that you can't see any facial expression because it puts you in the world so completely and instantly makes the character feel real — but you can't see shit! They've continued to finesse and make it more comfortable, but it's like going blind. Your breath completely fogs up the narrow slit that you can see through. There's no peripheral vision. If there's a hole, I'm gonna fall into it." The Mandalorian season three premieres March 1st on Disney+. The Last of Us airs Sundays on HBO.
---
---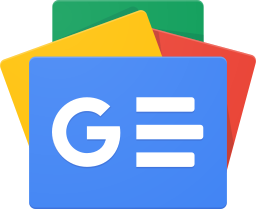 Stay up-to-date and support the site by following Bleeding Cool on Google News today!