'Game of Thrones' Takes Us Inside s8e5, "The Bells" [SUPER SPOILERS]
HBO has again released a video for "The Game Revealed," the behind-the-scenes documentary series done for landmark show Game of Thrones. As we've mentioned a few times in this, 8th and final season of the high fantasy drama, the BTS stuff is almost (okay, IS) better in many ways from the resulting episode.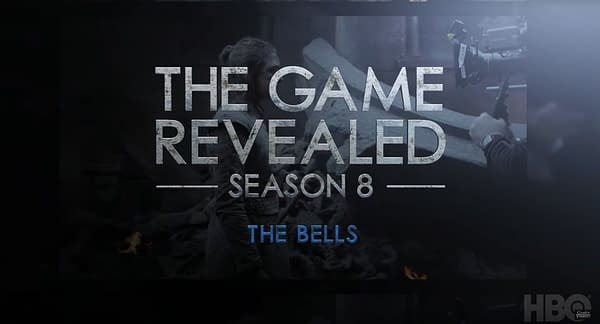 This past episode, s8e5 "The Bells", had some absolutely bonkers fire stunts performed by an incredible set of professionals. Agree or disagree, we've finally been given the proof that Queen Daenerys has become her father's daughter in every sense of the "Burn Them All" phrase.
VFX producer Steve Kullback says the effects team started calling the episode "Holy Shit" after reading the outline, with everything they'd need to do. Stunt coordinator Rowley Irlam says they had to "set fire to 22 people, twice." There 650 extras in the Kings Landing set, a claim that this was the most people set on fire for a production, and other tidbits about the attack and sack of the capitol city.
Then it gets into the nitty gritty of Dany's motivation, why she choses to set fire to everything rather than just heading to the Red Keep and Maegor's Holdfast to finish the job of killing Cersei, which we don't really buy for all the gold in Casterly Rock.
In anycase, the BTS is fabulous, and far more enjoyable than the resulting episode of the main series.
The very last EVER episode of Game of Thrones airs THIS SUNDAY on HBO.