Posted in: Disney+, streaming, TV | Tagged: disney plus, Gargoyles, greg weisman
---
Gargoyles: Greg Weisman Defends Creative Credit for Animated Series
After having his creative contributions to the animated series Gargoyles called into question, Greg Weisman took to Twitter to respond.
---
Originally premiering in 1994 and running for three seasons (titled "Gargoyles: The Goliath Chronicles" during its third season) and 78 half-hour episodes, Gargoyles ranks up there with X-Men: The Animated Series when it comes to animated series with still-strong fanbases and whose impact on animated series storytelling is still being felt (and appreciated) to this day. Between writing, directing & producing, there were a number of individuals responsible for bringing the animated series to life (for example, writers Michael Reaves & Brynne Chandler Reaves and directors Dennis Woodyard & Frank Paur). One name in particular who was a key player in the show's creation & success is Greg Weisman (Young Justice, Batman: The Brave and the Bold). In fact, Weisman is penning Dynamite Entertainment's ongoing Gargoyles comic (with the series taking up from where Slave Labor Graphics' run left off as its third season, and not "The Goliath Chronicles"). And yet, there are still those who, for whatever their reasons, believe that Weisman takes too much credit for the animated series – an issue that isn't new to Weisman, but it's one that he chose to address directly on Twitter. In particular, to push back on the misinformation that folks have been running with his perspective on the matter.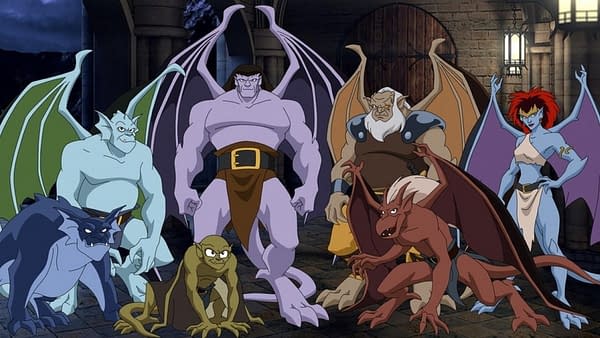 "[Greg Weisman] didn't write a single episode of [Gargoyles], yet he takes all the credit for being showrunner and got paid all the money for being executive producer. What did he do to earn that spot? He pretends to be the creator but didn't actually create anything besides the name," tweeted one individual over the weekend, tagging Weisman in the tweet. Begining with a "sigh," Weisman responded by offering a reminder of his involvement from the very start while also still acknowledging that it was a "team effort" to bring the series to the small screen. "This again. I created the series with my development team, but no one else was on it from beginning to end. I was co-showrunner with [Frank Paur]. The late great Michael Reaves was our original story editor, but he came on after the series was created and sold, and I supervised all the writing. Team effort, for sure. But I was an integral part of that team. Ask anyone who worked on it."
The individual also called into question how the series was first pitched by Weisman, adding, "Your idea was to make a comedy show. Reaves turned it into a drama with all the complicated Shakespearean references. Your idea would've flopped in the first season. Reaves is the mastermind behind the universe, not you, Greg. Disney had to give you credit due to copyright." Weisman responded with two important points that hit at the heart of that assumption."That's not true. I sold it as a drama before Michael [Reaves] came aboard. Not minimizing his contribution. But you are simply misinformed." As for Disney and the issue of giving credit & copyright, Weisman had a more direct response: "Disney gives me No credit."
For reference on that last point, Weisman had this to share during an interview with Polygon back in May 2020 (clearly, pre-Dynamite Entertainment comic book run): "'Gargoyles' is still my baby. I don't own it. I don't get a dime off of it being on Disney Plus. And yet I'm so thrilled that it is; I'm thrilled that it represents a chance — even if it's a slim chance — to bring it back. I've always wanted to do more. I've got a timeline for the show that's 315 pages long. I've got notebooks and comp books full of ideas for it. Spinoff notions and all sorts of things. Literally, nothing would make me happier than to go back and do more 'Gargoyles.'"
---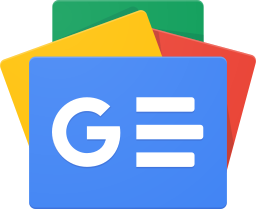 Stay up-to-date and support the site by following Bleeding Cool on Google News today!