Glee Star Samantha Ware: Lea Michele Made Time on Show "A Living Hell"
Ryan Murphy's Glee has been making headlines over the past few weeks, but it's safe to say that he might not have seen this one coming. Series actor Samantha Ware (What/If, Chicago Med, God Friended Me) took to Twitter late Monday to accuse her former co-star Lea Michele of making her time on the show "a living hell" through a series of "traumatic microaggressions" that left her to "question a career in Hollywood." Ware's comments came in response to a tweet Michele posted over the weekend against the killing of George Floyd by Minneapolis police and in support of Black Lives Matter.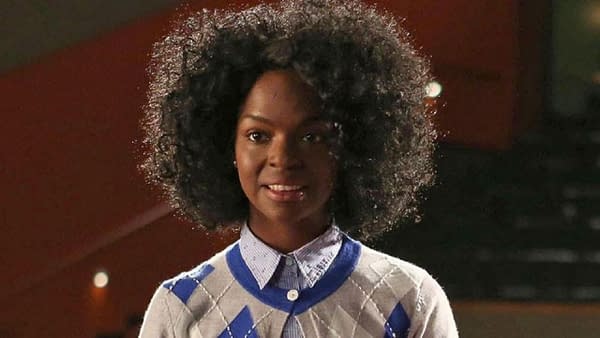 In Ware's tweet (which you can check out below), the actress' all-caps accusation includes a threat from Michele to "s— in [her] wig" and reveals the impact it had on her: "Remember when you made my first television gig a living hell?!?! Cause I'll never forget. I believe you told everyone that if you had the opportunity you would 's— in my wig!' amongst other traumatic microaggressions that made me question a career in Hollywood."
Ware, who had a recurring role in the show's sixth season as Jane Hayward and appeared in 11 episodes, received social media support from fellow cast members Alex Newell (Unique Adams) and Amber Riley (Mercedes Jones). Dabier (who appeared in Season 5 episode "New Directions") showed support for Wade while revealing a personal run-in with Michele.