"Good Omens" Crew Posts Touching Terry Pratchett Tribute
Sir Terence David John Pratchett (or Terry, if you read his books) was possessed of a singular intellect, with a passion for writing clever dialogue for clever characters. His Discworld books are particular favorites of mine, but nothing, and I mean nothing, comes close to Good Omens, his 1990 collaboration with another clever person, Neil Gaiman.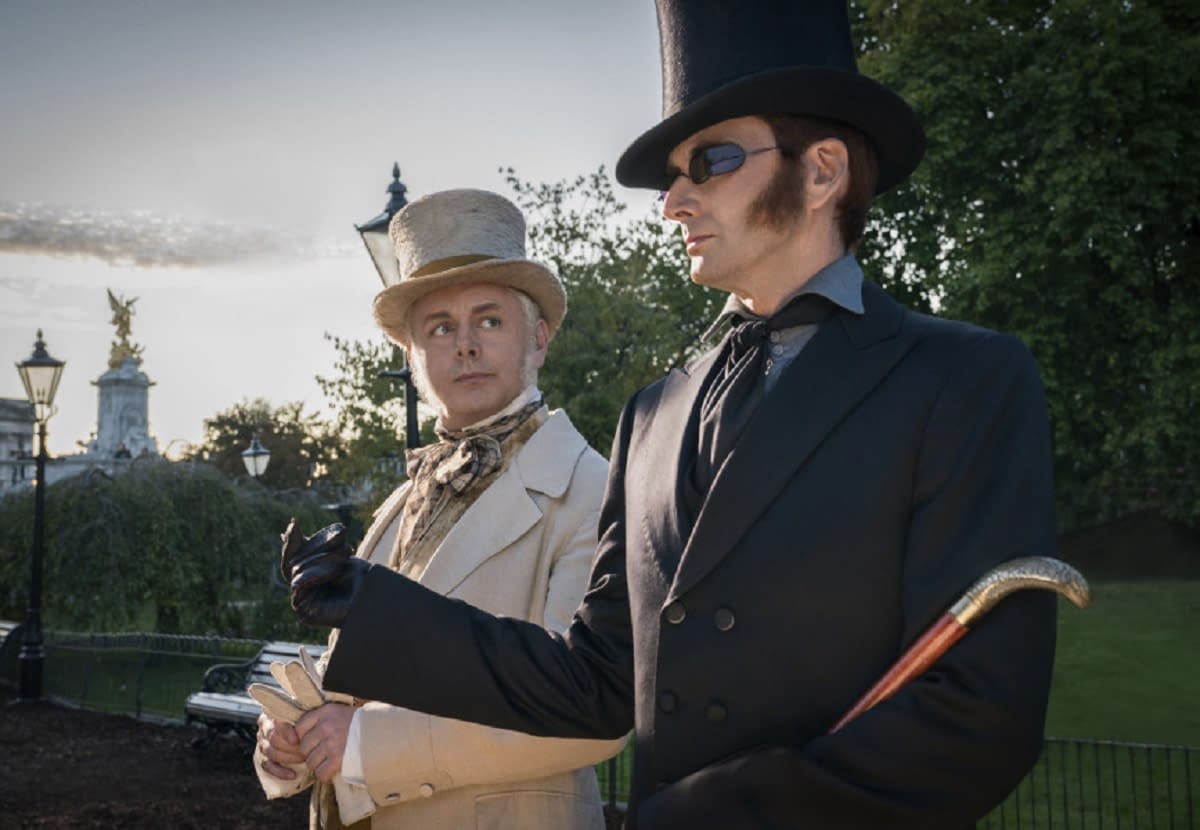 In 2007, Pratchett was diagnosed with early-onset Alzheimer's disease, and decided that he would spend what years his mental facilities had left enjoying his life, and managed to write several more books before he passed in 2015 from complications stemming from the disease.
Pratchett had discussed adapting Good Omens into a film or television program for years with Gaiman, who took it upon himself to bring the book to life as a tribute to his friend. The series was touching, poignant, and very much a tribute to Pratchett, and even managed to capture some of the semi-rambling cadence in which he wrote.
Good Omens was released by Amazon on May 31st, 2019, and the cast and crew recorded this rather touching video tribute to a lost giant. Enjoy!
According to The Nice and Accurate Prophecies of Agnes Nutter, Witch (the world's only completely accurate book of prophecies, written in 1655, before she exploded), the world will end on a Saturday. Next Saturday, in fact. Just before dinner.

So the armies of Good and Evil are amassing, Atlantis is rising, frogs are falling, tempers are flaring. Everything appears to be going according to Divine Plan. Except a somewhat fussy angel and a fast-living demon—both of whom have lived amongst Earth's mortals since The Beginning and have grown rather fond of the lifestyle—are not actually looking forward to the coming Rapture.

And someone seems to have misplaced the Antichrist . . .
Terry Pratchett was very fascinated by orangutans, even writing one into his Discworld books as a librarian. If you would like to donate to Pratchett's favorite orangutan charity, you can find information about The Orangutan Foundation by following this link.