"Good Omens": Thousands Protest at Wrong Freaking Platform
Good Omens was many things. Entertaining? Yeah, check that. Engaging? Hells to the yes. David Tennant and Michael Sheen were miraculous as Crowley and Aziraphale. Maybe a little long? Sure. The series would have clipped along beautifully with one less episode. Sacrilegious? What the actual hell?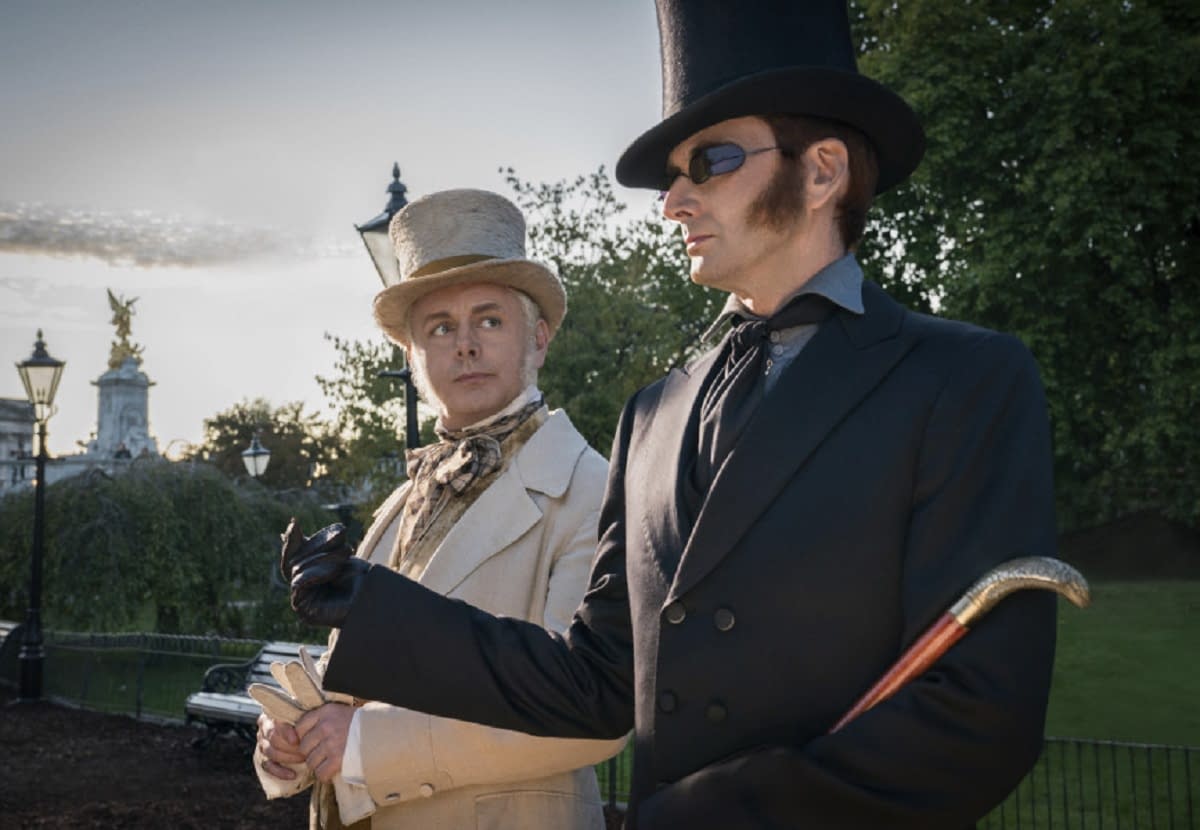 20,000 people identifying themselves as Christians flooded Netflix with a petition to have Good Omens canceled for many supposed sins inflicted upon the faithful, among them these ineffable crimes against the organized (Christian) religion:
God, in Good Omens, is voiced by a woman (Frances McDormand). Shudder. I'm sure they're hot and bothered that Adam and Eve are played by people of color, too, but that doesn't come up.
The antichrist is portrayed as a "normal kid".
"this type of video makes light of Truth, Error, Good and Evil, and destroys the barriers of horror that society still has for the devil"
The group, which calls itself "the Return to Order campaign", also feels that Good Omens was released as "another step to make satanism appear normal, light and acceptable", and "mocks God's wisdom".
Mocks God's wisdom? God, throughout the running time of Good Omens, is portrayed as an all-knowing, all-seeing power, with a master plan that cannot be understood by men, angels, or demons.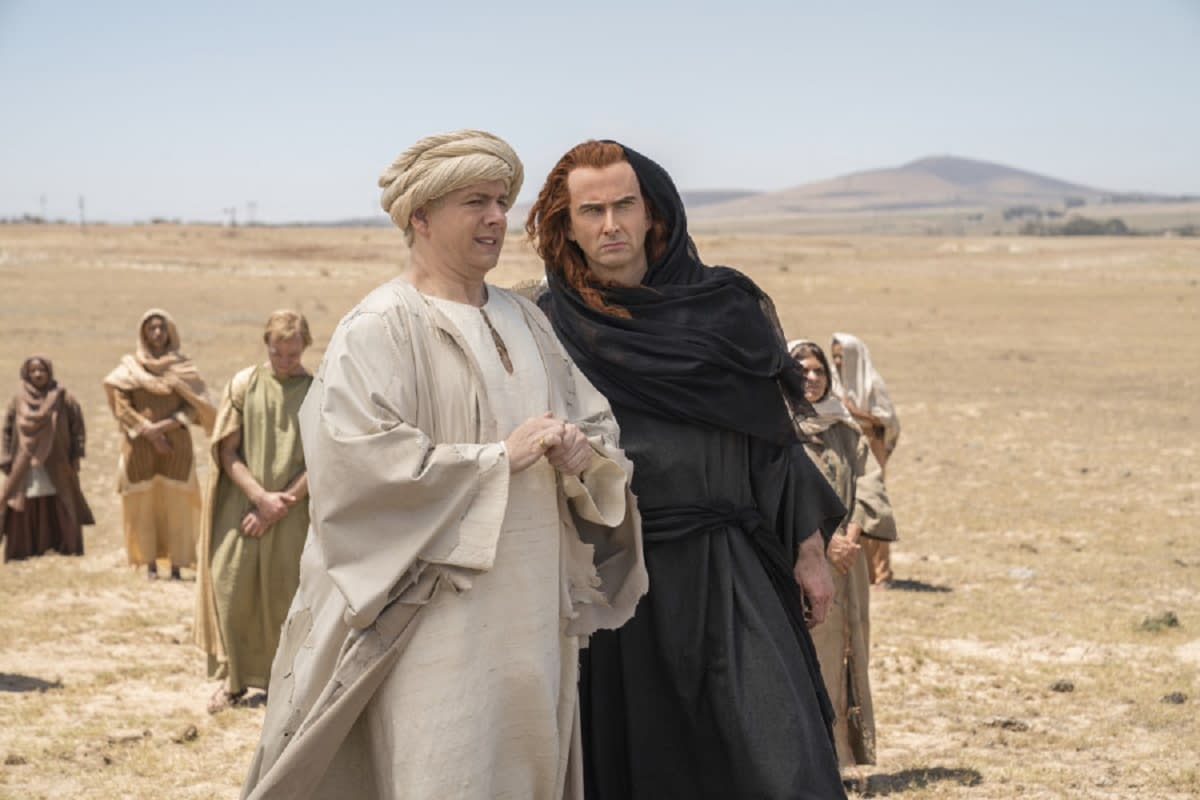 The story also has good triumph over evil, and if Good Omens managed to look tempting to the bible set, it's because David Tennant's horny-as-hell Crowley packs enough sex appeal to ignite anyone's naughty thought centers.
But, let's get back to the wisdom part of the petition, which again, calls for the cancellation of the series, since these folks appear to be more concerned about a fictional series based off of a fictional book than they are about any number of horrific, terribly awful, not at all finctional things going on around the world right now.
This Very Important group asked Netflix to cancel Good Omens, a series that plays exclusively on Amazon's Prime Video service. That, right there, is some divine comedy.
The best part about all of this is that it plays out exactly like something right out of Good Omens, where most of humanity is so terribly inept that the angels and demons trying to influence them don't really have to do much, our own ignorance steering us around wonderfully.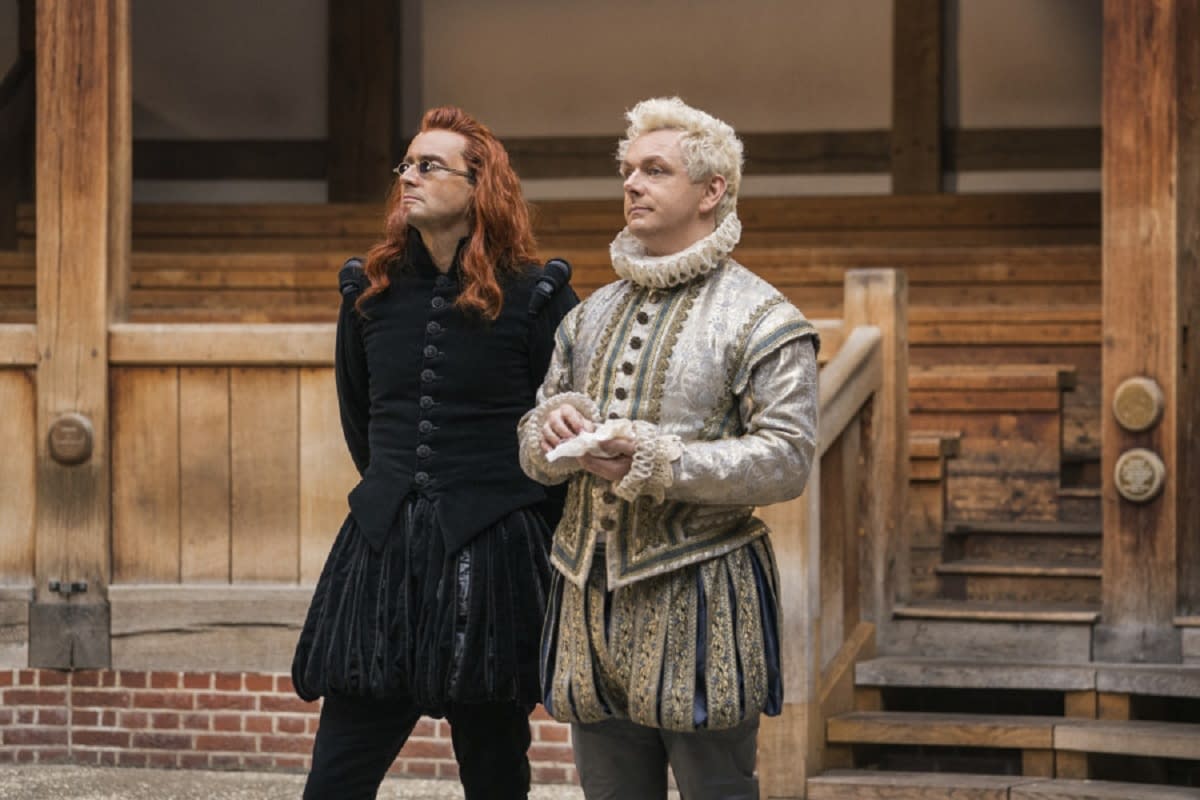 Terry Pratchett, who co-wrote Good Omens with Neal Gaiman in 1990, had a wonderful love of the absurd that he carried with him until his death in 2015. This would have tickled him endlessly.
Now, if they really want to get hot and bothered, they should watch a few episodes of Netflix's Lucifer series, which was recently rescued from oblivion after Fox banished it in 2018. If anything's going to "destroy the barriers of horror that society still has for the devil", it's going to be Tom Ellis' always charming, often cheeky (bare bum pun intended) portrayal of the Prince of Darkness.