Hamildrop Posts Lin-Manuel Miranda/Ben Platt Collaboration Inspired by Parkland Students
The latest Hamildrop is here, and it is a powerful one. Broadway stalwarts Lin-Manuel Miranda and Ben Platt have joined forces to produce the song 'Found/Tonight'. It is inspired by the students from Marjory Stoneman Douglas in Parkland who have now made it their mission to change gun control laws in the US after the terrible tragedy they went through a few weeks ago.
The song combines music from the two stars' respective Broadway hits Hamilton and Dear Evan Hansen, specifically the Hamilton song 'The Story of Tonight' and the Dear Evan Hansen song 'You Will Be Found'. Part of the proceeds from the release will benefit the March For Our Lives foundation, which will hold a march in Washington this weekend in support of introducing new gun legislation and demanding better safety in our nations schools.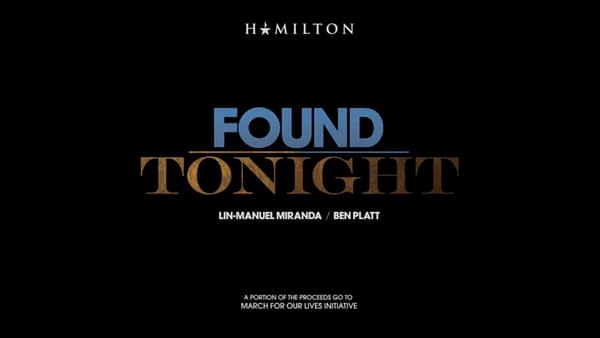 This is the fourth Hamildrop to come out. The others were 'Ben Franklin Song' by The Decemberists, a remix of the song 'Wrote My Way Out' featuring Royce Da 5'9", Joyner Lucas, Black Thought, and Aloe Blacc. The biggest one so far is probably the 'Hamilton Polka' by "Weird Al" Yankovic from a couple weeks back. You can listen to all of those right here.
Check out the video for the newest drop down below:
Check out more information on the March For Our Lives right here.