"Harley Quinn": Check Out DC Universe's NSFW Premiere Episode Here – For Free! [VIDEO]
So far, we've liked what we've seen from DC Universe's adult-oriented animated series Harley Quinn. The streaming service had teased fans with details about the series as far back as 2018's New York Comic Con (NYCC), and now? Let's just say that the Kaley Cuoco-starrer (with The Big Bang Theory alum also executive producing, alongside Justin Halpern and Patrick Schumacker) started off firing on all cylinders and hasn't let its foot off the pedal since.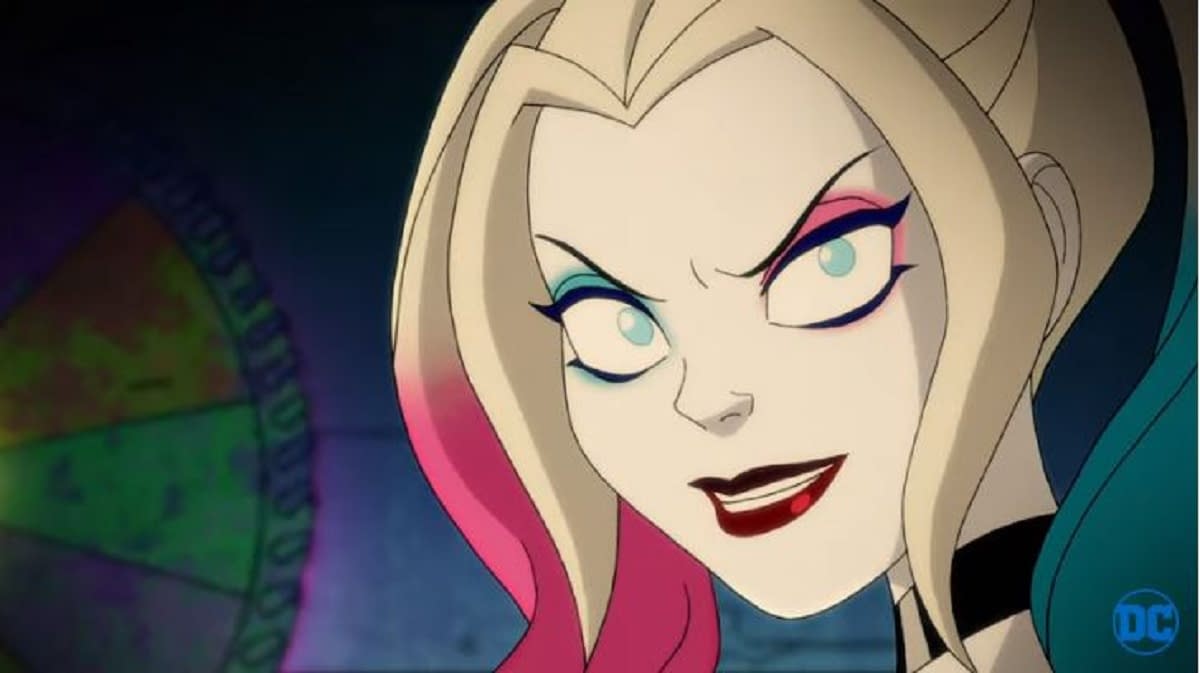 Don't believe us? Well, the streaming service is putting words-to-action by releasing the premiere episode online for all of our NSFW-loving eyeballs – and you can check it our for yourselves below:
https://youtu.be/ap1vdCpxukU
Which brings us to next episode "So You Need a Crew?", which finds Ms. Quinn making her first moves to put together her own "legion of doom"… or will that end up being "legion of doomed"?
After last episode's pheromone-fueled Bar Mitzvah brouhaha, you would understand while we're feeling a little "cautious"…
"Harley Quinn" season 1, episode 3 "So You Need a Crew?": Can Harley recruit a loyal crew to take on Gotham?
DC Universe's full trailer for the series offers viewers a better look at Ms. Quinn's "future career goals" much clearer – and they definitely involve the Legion of Doom… even if she has to kill them all to prove it:
https://youtu.be/_eGmCeidyH8
Cuoco, Halpern, Schumacker, and members of the voice cast took viewers behind the scenes to let them know that Ms. Quinn has said goodbye to The Clown Prince of Crime (watching Alan Tudyk's Joker laugh as it happens is pretty sweet) and is set on being the "queenpin" of Gotham City's underworld.
Three small problems: she has the Joker as a constant threat… she has Batman patrolling the streets and rooftops… and there's a pretty good chance that one of the super-villain idiots she's surrounded herself with might just get her killed by "(un)friendly fire."
But hey – she's always got Poison Ivy…
The Big Bang Theory star Kaley Cuoco lead the charge (and leads the series) over the past few months to keep fans posted on Ms. Quinn's travels, taking to social media to give the people what they want: as much Harley news as possible.
At NYCC 2018, Warner Bros. Animation unveiled a first-look at the upcoming animated series with a special video created specifically for the con. After the screening, Cuoco took the stage – giving attendees the first opportunity to welcome the actress to the role and learn of her take on the character – and as you can see from the following clip, Cuoco has definitely been doing her homework:
Joining Cuoco on the voice cast for DC Universe's animated series Harley Quinn are Lake Bell (Wet Hot American Summer) as Dr. Pamela Isley/ Poison Ivy, Alan Tudyk (Doom Patrol) as The Joker, Ron Funches (Powerless) as Nanaue / King Shark, JB Smoove (Curb Your Enthusiasm) as Frank the Plant, Jason Alexander (Seinfeld) as Sy Borgman, Wanda Sykes (Black-ish) as Tsaritsa / Queen of Fables, Giancarlo Esposito (Breaking Bad) as Lex Luthor, Natalie Morales (Bojack Horseman), Jim Rash (Community) as Edward Nygma / Riddler, Rahul Kohli (iZombie) as Dr. Jonathan Crane / Scarecrow, Diedrich Bader (Veep) as Bruce Wayne/ Batman, Tony Hale (Veep) as Dr. Edgar Cizko / Doctor Psycho, Christopher Meloni (Happy!) as Commissioner Jim Gordon, and Sanaa Lathan (Native Son) as Selina Kyle / Catwoman
Cuoco also executive produces DC Universe's Harley Quinn through her Yes, Norman Productions, serving alongside Justin Halpern, Patrick Schumacker, and Dean Lorey.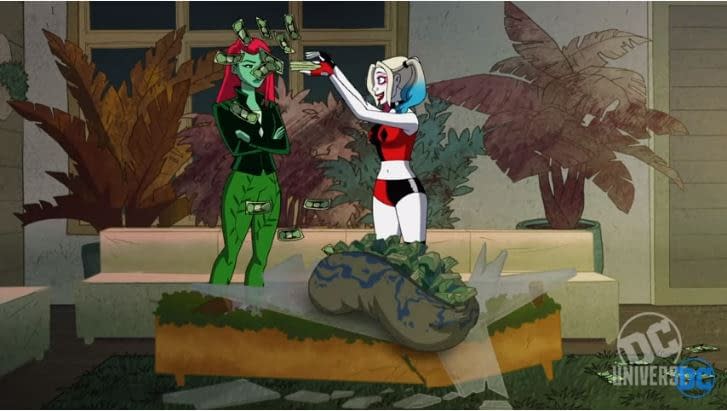 Speaking of "Harley Quinn" Voice Actor Christopher Meloni…
In an interview with Bleeding Cool, the actor discussed his overall approach to voice acting and if it differs from his approach to live acting before briefly explaining what the Harley Quinn recording experience was like for him – and how it connects back to Meloni's work on 2014's FOX sitcom Surviving Jack: