With Harley Quinn (Kaley Cuoco) tying up the first season of the DC Universe series named in her honor with a bloody little bow (with some unsightly "cliffhangers" sticking out), the streaming service isn't waiting for the final credits to role on "The Final Joke" (which we still need to watch – no spoilers!) to start pushing viewers to binge watch the season if they missed it the first go-around.
Why? Because before you know it, the second season will be upon – thanks to some exclusive reporting from the fine folks at Decider we know when that return date will be – and its really close. Fans of the animated streaming service series can look forward to a second season of 13 episodes starting Friday, April 3.
The streaming service's official trailer offered us a look at Ms. Quinn's "future career goals", and they involved the Legion of Doom – even if she had to kill them all to prove it… which is pretty ironic considering what Joker did…
Joining Cuoco on the voice cast for DC Universe's animated series Harley Quinn are Lake Bell (Wet Hot American Summer) as Dr. Pamela Isley/ Poison Ivy, Alan Tudyk (Doom Patrol) as The Joker, Ron Funches (Powerless) as Nanaue / King Shark, JB Smoove (Curb Your Enthusiasm) as Frank the Plant, Jason Alexander (Seinfeld) as Sy Borgman, and Wanda Sykes (Black-ish) as Tsaritsa / Queen of Fables.
Giancarlo Esposito (Breaking Bad) as Lex Luthor, Natalie Morales (Bojack Horseman), Jim Rash (Community) as Edward Nygma / Riddler, Rahul Kohli (iZombie) as Dr. Jonathan Crane / Scarecrow, Diedrich Bader (Veep) as Bruce Wayne/ Batman, Tony Hale (Veep) as Dr. Edgar Cizko / Doctor Psycho, Christopher Meloni (Happy!) as Commissioner Jim Gordon, and Sanaa Lathan (Native Son) as Selina Kyle / Catwoman also star.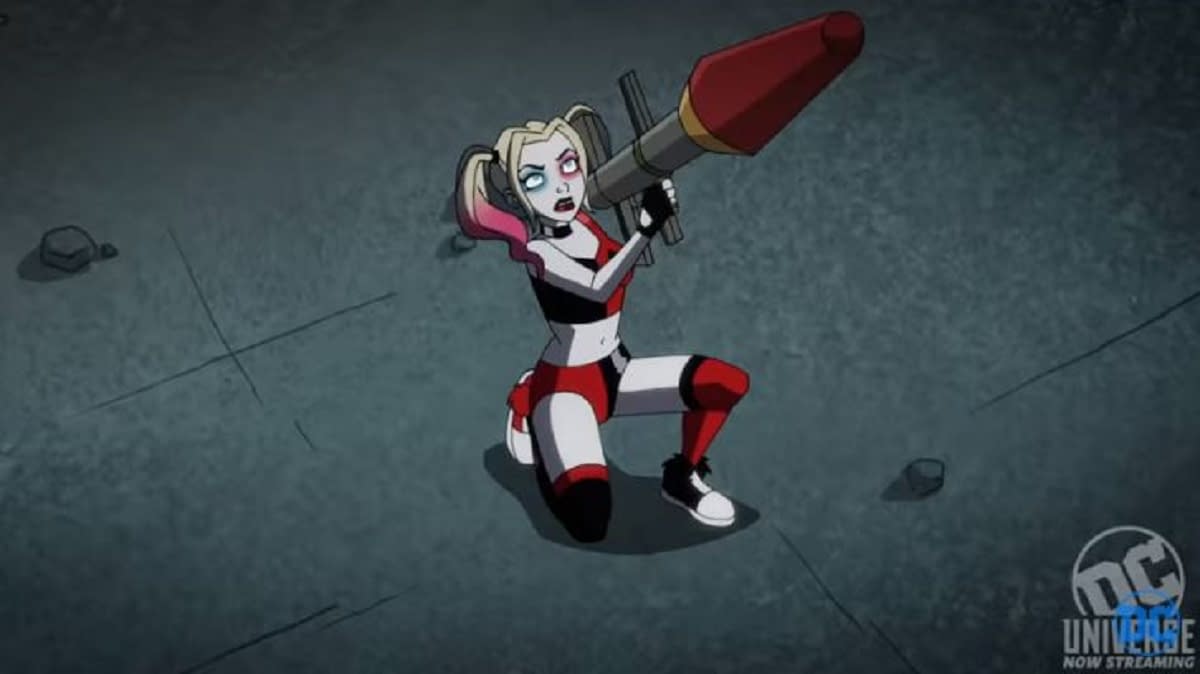 Speaking of "Harley Quinn" Voice Actor Christopher Meloni…
…the actor discussed his approach to voice acting compared to live acting before explaining what his Harley Quinn recording experience was like – and how it connects to Meloni's work on 2014's FOX sitcom Surviving Jack: