"Holiday Baking Championship" Episode 7 "Traditions with a Twist" Offered Delicious Takes – But Why So Serious, Jesse? [SPOILER REVIEW]
This week on Food Network's Holiday Baking Championship, contestants got in the Chanukah spirit with gelt inspired desserts. All had one thing on their mind, making it in to the finale for a chance to win $25,000. They collectively brought skill and perfection with judges Nancy Fuller, Duff Goldman and Lorraine Pascale struggling at the end of the episode to make a decision on who will be eliminated. The one disappointing aspect of "Traditions with a Twist" was host Jesse Palmer being too serious, especially in Round #1. I just assumed he would jump out naked out of the vault – a missed opportunity in my opinion.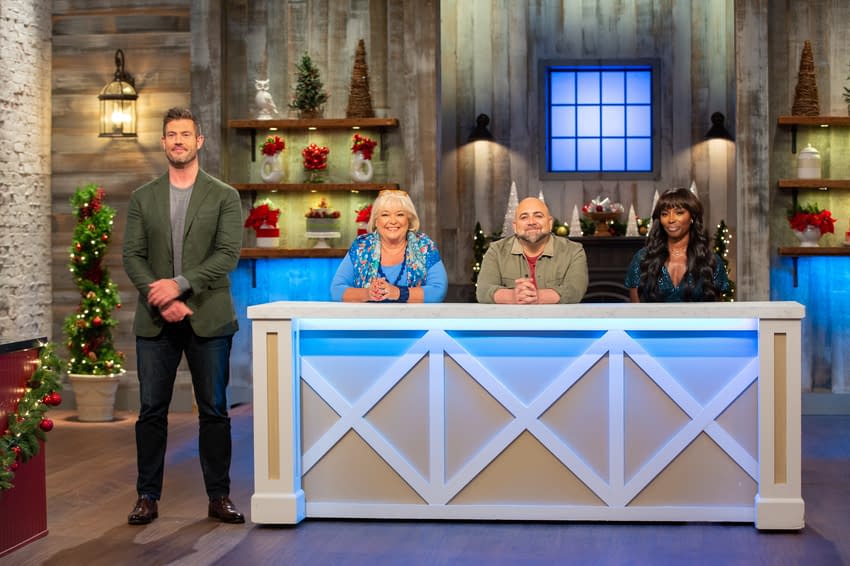 Holiday Baking Championship consists of two rounds:
Round #1 – Pre Heat: Contestants are given up to two hours to create a small tasty treat. No eliminations this round, but the winner gets an advantage going in to Round #2.
Round #2 – Main Heat: Competitors are asked to bake a specific cake/pie with a curve ball thrown in later in the round. The tastiest and most visually appealing creation wins the challenge, the loser is given the boot.
Each episode, a losing contestant is eliminated – with the winner receives $25,000.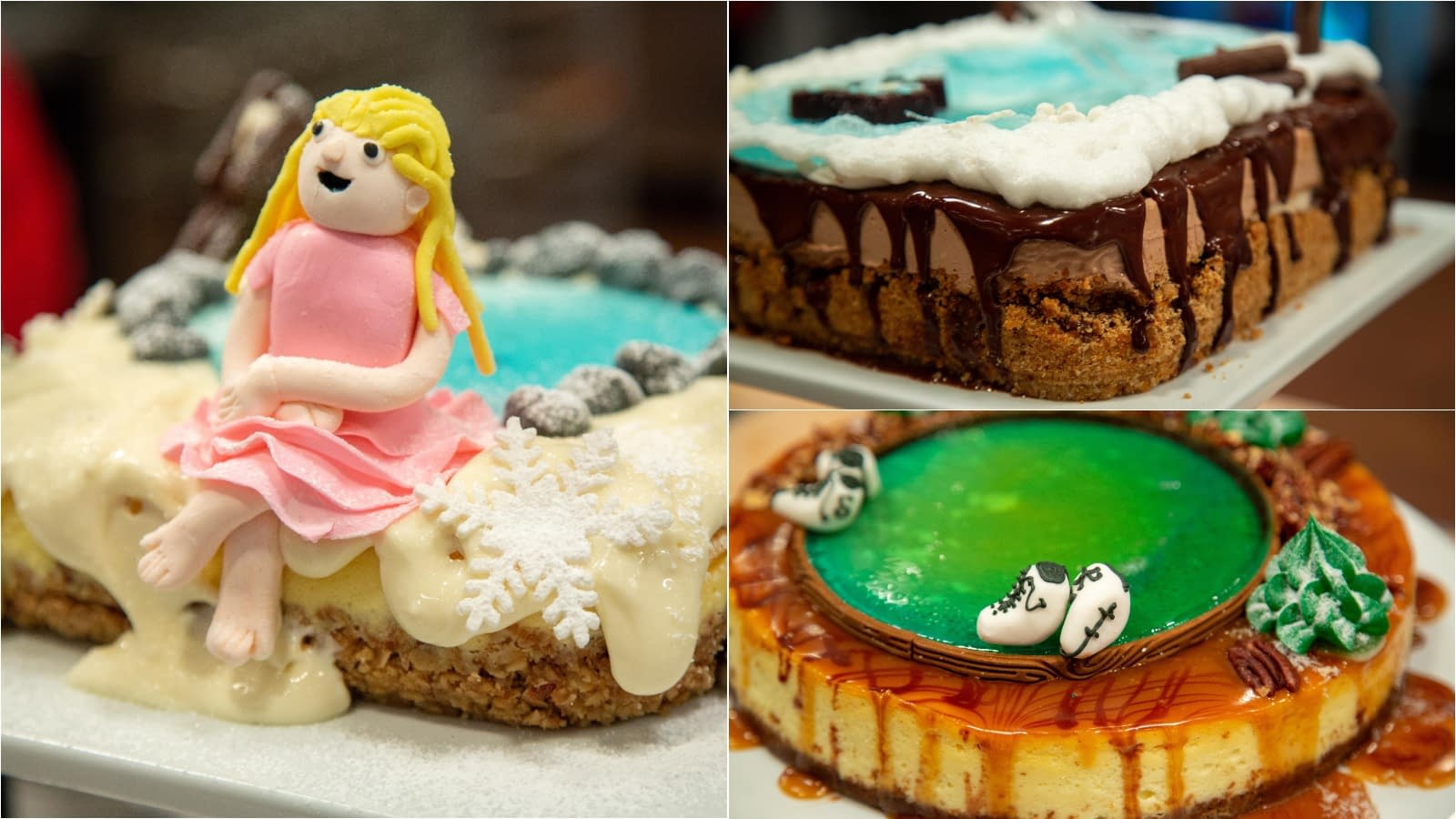 Here are some of highlights from episode 7 "Traditions with a Twist":
● Round 1 "Gelt Desserts": Contestants had to create sweets incorporating assigned ingredients, and a gelt coin to go along with it. All across the board succeed and produced desserts that embodied perfect harmony with chocolate being a star ingredient.
● The chocolate toasted almond cookie sandwich made me crave hot chocolate, tasted great but the judges wanted more coconut
● The chocolate salted cheesecake and smoked salt brownie with dark chocolate and almond brittle was so cute and festive – made you want to bite in to it.
● A contestant produced a beautiful chocolate orange tart, a sophisticated dessert with perfect taste elements, his one downfall, he didn't know how to wrap the chocolate coin.
● The win, and the advantage of first ingredient pick in the next round went to the chocolate pistachio Florentine bar with dark chocolate cherry gelt. The contestant is very talented, and is my pick to win the championship.

● Round 2 "Cheesecake with Edible Ice Rink in the Middle": For the twist contestants had to incorporate coco mix into their cake. Not everyone was thrilled, one contestant, literally looked like she was about to have a nervous breakdown, ironically enough, her dessert was one of the best.
● The turtle caramel chocolate and pecan cheesecake with little ice skates for decoration had mazing detailed work. The dessert was so neat and pretty it looked like a display you don't dare cut in to.
● The key lime cheesecake with hot coco peppermint trees and a little girl dancing on the rink was unappealing looking but tasted delicious.
● The milk chocolate/caramel and banana cheesecake was sent home for being messy aka 'rustic', it was a difficult decision because all of the desserts were fantastic with just minor imperfections.
● I would never imagine that a caramel/ginger marmalade dessert would taste that orgasmic, at least that's the impression given off by the judges.
I can't wait to give away 12 autographed oven mitts during next weeks episode of #holidaybakingchampionship🎂🧁 Want to win a pair of these special mitts? Just chat with me live on instagram next Monday 12/23 for a chance to win! Watch video for details https://t.co/2z1s1uf6FH pic.twitter.com/hsi8Fiz252

— Nancy Fuller (@nancyfullerco) December 18, 2019
With only one more episode left and three contestants remaining, who will take home the win? My money is on the "Disney Princess" – if you watch the show, you'll know exactly who I'm talking about. Hopefully the finale will amp up the holiday spirit and have the bakers give it their all to create their best holiday dessert.