Homeland Season 7: Carrie is Back in Washington D.C.
Showtime has released the first official trailer for the upcoming seventh season of Homeland. The new season, which is currently filming in Richmond, Virgina, picks up closely after last season's finale. There had been an assassination attempt on President Keane (Elizabeth Marvel), and even though she had promised Carrie (Claire Danes) she wouldn't, the president had 200 members of the intelligence community arrested without having charges brought against them — suspending habeas corpus. Among those being held is Saul Berenson (Mandy Patinkin).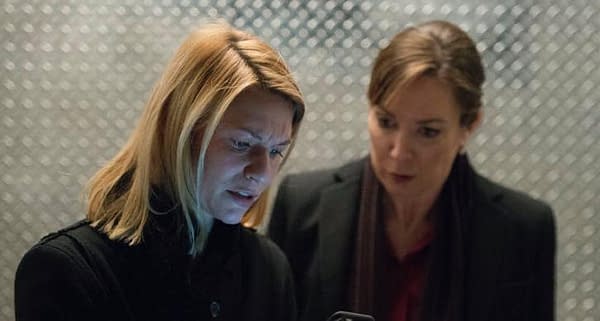 As the new season starts, Carrie has quit the White House, moved back to D.C. and is living with her sister Maggie (Amy Hargraeves) as she works against the President and tries to get the prisoners released. However, as it looks like in the trailer, Berenson may have found his own way out. Linus Roache, Maury Sterling, and Jake Weber also return while Morgan Spector (Boardwalk Empire) joins the cast.
Homeland Season 7 premieres Sunday, February 11th at 9 p.m. ET on Showtime.