"It's Always Sunny in Philadelphia" Season 14: Where Were YOU When "Brown Lightning" Hit? [PREVIEW]
With season 14 currently underway (and off to a strong start – check out our review here), FXX's It's Always Sunny in Philadelphia is now tied with ABC's The Adventures of Ozzie and Harriet as the longest-running live-action comedy series.
Now that's a title Mac (Rob McElhenney), Dennis (Glenn Howerton), Charlie (Charlie Day), Dee (Kaitlin Olson), and Frank (Danny DeVito) would be more than happy to hang behind the bar – and one they're expected to hold on their very own very soon.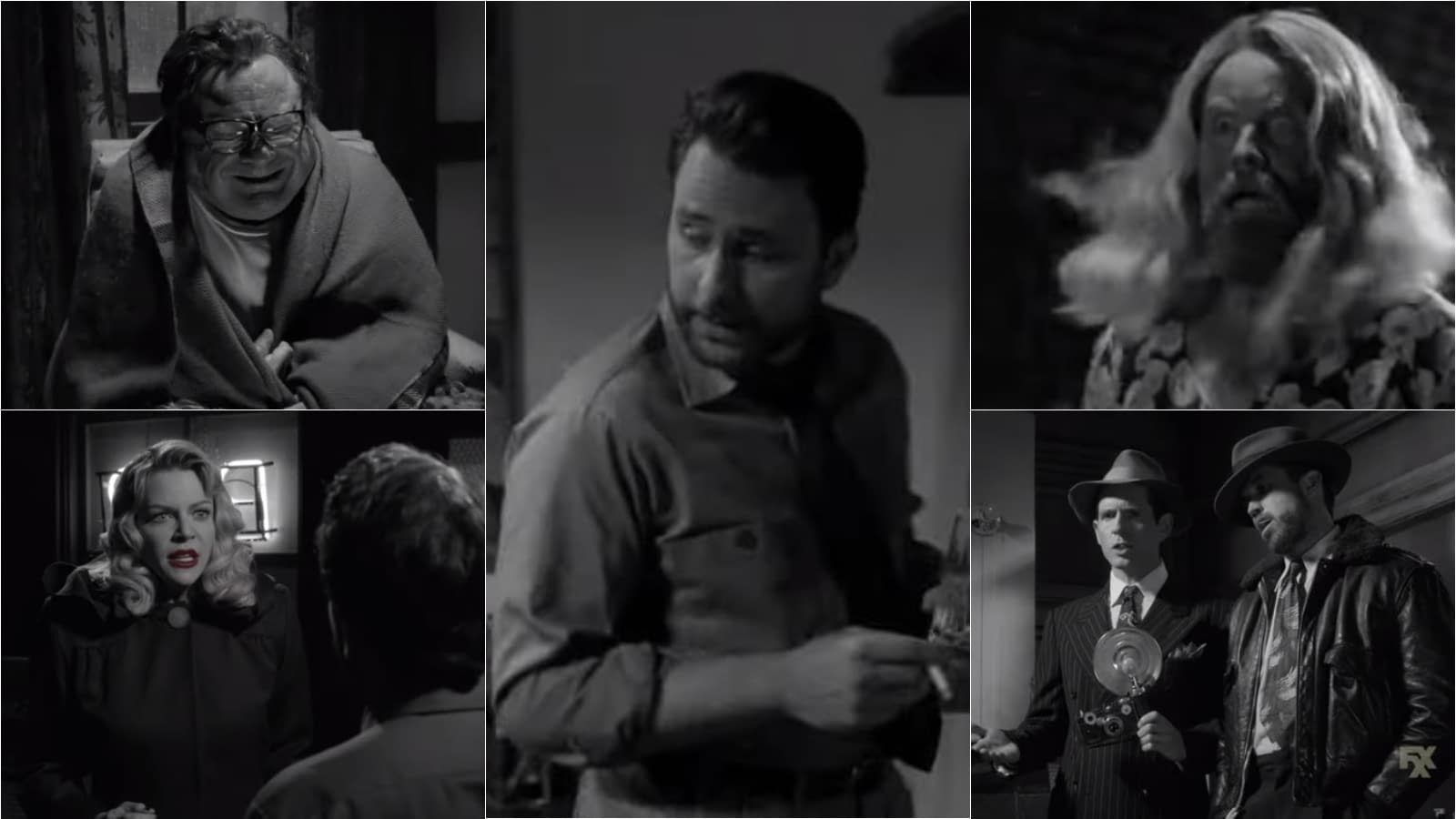 Safe to say things are pretty good for The Gang from Paddy's Pub – and from the sounds of FX CEO John Landgraf, the network would like things to keep going "pretty good" for two more seasons (at least).
After a failed attempt at finding love (at least for some of them) and a successful (if not "scorched earth"-like) effort to "save" the Thunder Gun franchise, Dennis, Mac, Charlie, and Frank didn't want to waste time getting back to the scheming. Unfortunately for them (but big props to Dee), they ran face-first into the brick wall that was "Dee Day".
From there, The Gang had to deal with "sh*tting the bed" in a righteously bad way, just when Frank needed them most. But all was forgiven as The Gang headed out to the zoo. *cricket sounds*
Which brings us to this week's preview for "The Janitor Always Mops Twice", which takes us back into the twistedly bizarre mind of Charlie Kelly. This time, Charlie's looking to crack the case of who "diarrhea poisoned" Frank – and the only way to do that is by throwing every "detective noir" cliche he can think of at (his mind's) wall to see what sticks:
"It's Always Sunny In Philadelphia" season 14, episode 6: "The Janitor Always Mops Twice": In the black-and-white noir world of his memory, Charlie navigates the seedy underbelly of Philadelphia as Frank has been "diarrhea poisoned," and it's up to Charlie to clean up the mess.