It's REALLY Not Easy Being Green: Disney+ Retooling Adam Horowitz, Eddy Kitsis & Josh Gad Muppets Series
When Disney+ begins to learn at a geometric rate and becomes self-aware on November 12, it will do so with a lot less felt. The streaming service has made the decision to retool new Muppet-themed scripted series Muppets Live Another Day, with series creators Adam Horowitz and Eddy Kitsis (Once Upon a Time) and Josh Gad (Frozen) leaving the series over reported creative differences as well as administrative changes within Muppet Studios. While the series was never officially announced, the trio had been working on the project for the past several months.
For a little background, Kitsis, Horowitz, and Gad's series was being referred to jokingly as "Muppets 1984" (Patty Jenkins and Ryan Murphy, take note) and would be an 8-part limited series that would essentially be a sequel series to feature film Muppets Take Manhattan.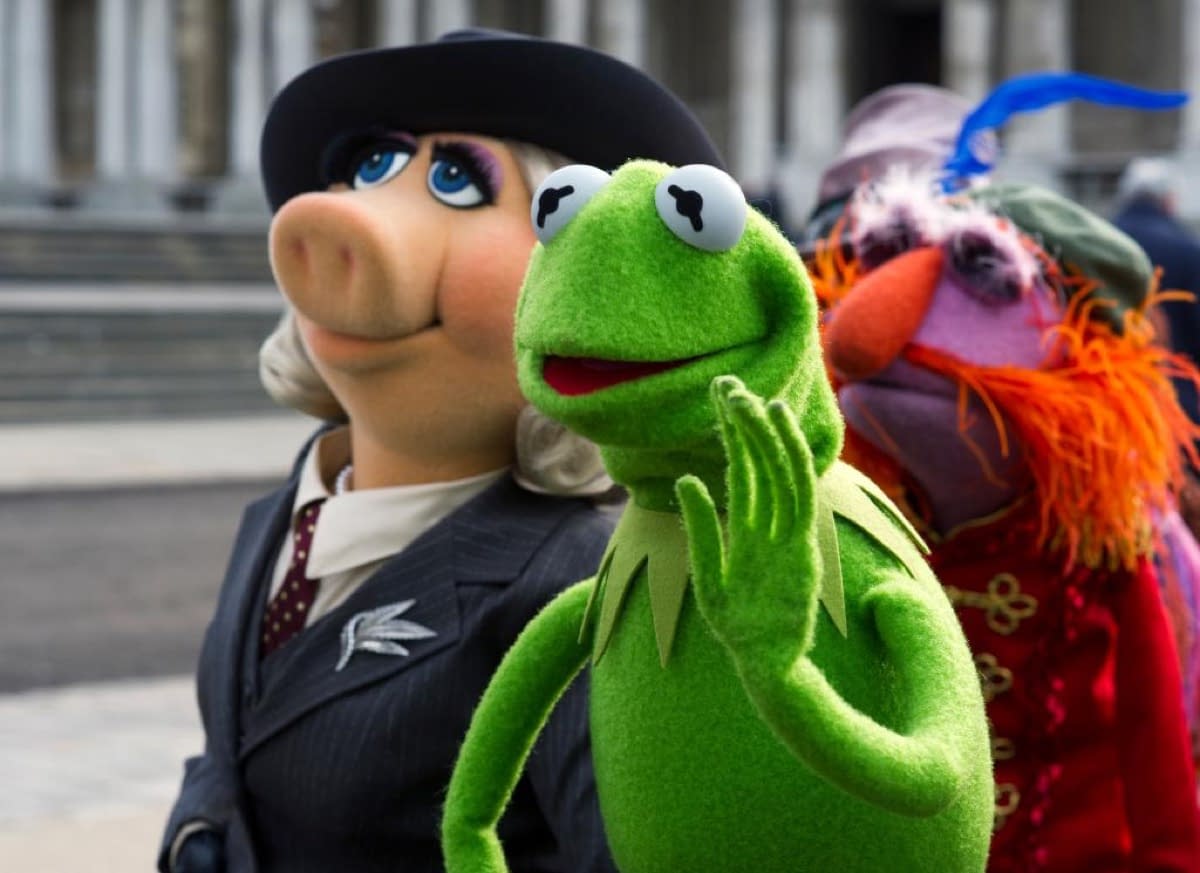 When work on the series first began, Kitsis and Horowitz worked directly with Muppets Studios VP Debbie McClellan until McClellan left the position and Disney CEO Bob Iger-appointee David Lightbody. Reportedly, the Disney Parks Live Entertainment senior vice-president wanted to move forward with his own take on the series – one that wasn't in line with the trio's vision.
Kitsis, Horowitz, and Gad were given the opportunity to be a part of the new direction, but the trio chose to leave then sacrifice months of work and their artisitc vision. Sources close to the situation say that both sides parted ways amicably.
Scrapping and retooling Muppets Live Another Day will not have an impact on the other Muppet series planned for the streamer. Announced during D23, Muppets Now is an unscripted series that features Kermit and Miss Piggy (and we're guessing some random "guest appearances") alongside a series if celebrity guests.
If there's a silver lining in all of this, it's that Muppets Live Another Day won't be alone on Disney+'s "What Could've Been" pile: Michael Seitzman's Disney villains drama Book of Enchantment shuffled off Disney+'s programming coil over issues of series tone and budget.