iZombie Season 4, Episode 7 Review: A Comedic Return to Series Form
https://www.youtube.com/watch?v=jE0yzSoxZWk
"Amateur hour is over boys, let's go get us some nasty?" – Liv
Season 4's seventh episode of the CW's iZombie, 'Don't Hate the Player, Hate the Brain,' stuck to it's comedic guns once again when Olivia 'Liv' Moore (Rose Mclver) ingested the brains of a sleazy "wingman player". Between trying to get Clive (Malcolm Goodwin) hooked up at a club and trying to score with her own new love interest (Mama Leone's bandit), Liv had her hands full. The gruesome scene when Don E (Bryce Hodgson) took out the muscle that freed Blaine's (David Anders) father Angus (Robert Knepper) from the well included some great imagery of Don E talking to a head on the bar top: a true must-see. We also got to see Graves (Jason Dohring) take a more active role as ruler of "New Seattle" by ordering Major (Robert Buckley) to put a newspaper that slandered his name out of business and investigate who's leading the black market brain sales.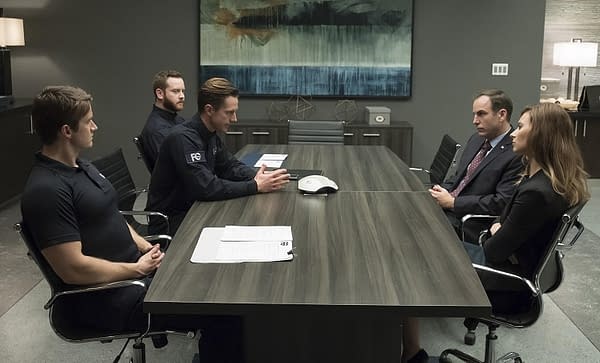 "Major is the VP of getting stuff done" – Graves
It looks like Major is now Grave's #1 guy" – and Major doesn't seem to have a problem with that or with getting his hands dirty. Think someone's suffering from an inflated ego and reveling in his new-found authority a little too much? Major not only follows through on Graves' order to shut down the newspaper, but also shoots up the place to take out their equipment. Meanwhile, Graves is exhibiting a serious case of paranoia when he searches his office for bugs – maybe Major is the only man he can trust at Fillmore-Graves? I can't help but wonder where Graves' orders will take Major – and how far Major's willing to go for his leader.
https://www.youtube.com/watch?v=HV7xQ188pUM
"I guess we should have sex, why try to fight it?" – Ravi
Meanwhile, Clive continues to struggle with his open relationship with Bozzio (Jessica Harman); and in a desperate attempt to hook up, he joins Tinder – only to be ridiculed by Ravi (Rahul Kohli) and his new boo Petyon (Aly Michalka). The trio venture out to Blaine's club in the hopes of getting Clive laid – with some help from Liv's new playboy persona leading the way! Let's just say their attempts are less than successful, and Clive ends up enlisting some "professional" to ease his frustrations. I'm happy to see that the show has stepped up when it comes to the comedic aspects of the epsiodes; and the humor between the cast.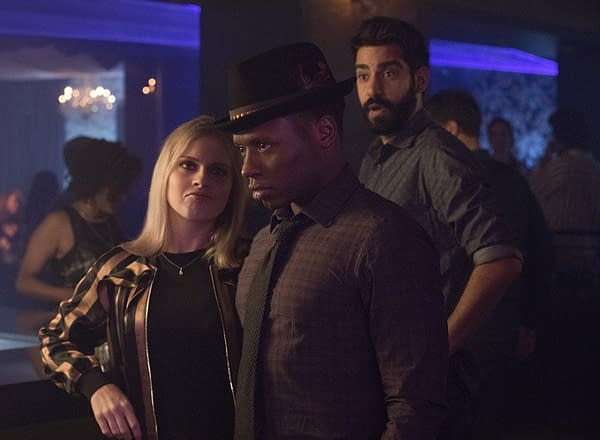 "Liv, do I want to know what you're up to?" – Clive
Liv and Clive investigate the murder of Max (aka "Wet Willy"), the "player" who didn't disclose his zombie status to a human and infected her; in turn, she killed him by poisoning his condoms (smart move if you ask me). If I had to wager a guess, I'd say we are most likely going to see a lot more of that. Clearly, Renegade is not the only thing Graves now has to worry about now. I really need Graves to get his shit together and stop focusing solely on how to stop increasing the zombie population, and start thinking about how to get more brains. As I type this, an epiphany hit: artifical brains! Hmmm…
The episode wraps up with Liv getting her hands on an ID making machine that ensures the smuggled humans are registered and can receive brain portions. I should probably mention that Peyton catches her in the act – and is none too pleased. Will Peyton snitches – or will she look the other way? I always teach my daughter "snitches get stiches," so my money is on friendship.

Once again, it's that time when I pay homage to Liv's episodic personality-inducing brain feasts! On this week's menu: "player brains" courtesy of brain turnovers.
https://www.youtube.com/watch?v=HlHMAeywnVA
iZombie s04e08 'Chivalry is Dead': While investigating the murder of a live-action role-playing knight, Liv (Rose McIver) consumes his brain and becomes a walking, talking Renaissance Faire. Clive (Malcolm Goodwin) and Liv find dark secrets in the LARPer world. Meanwhile, Peyton (Aly Michalka) uncovers a truth about Liv. Lastly, Major (Robert Buckley) embarks on a mission.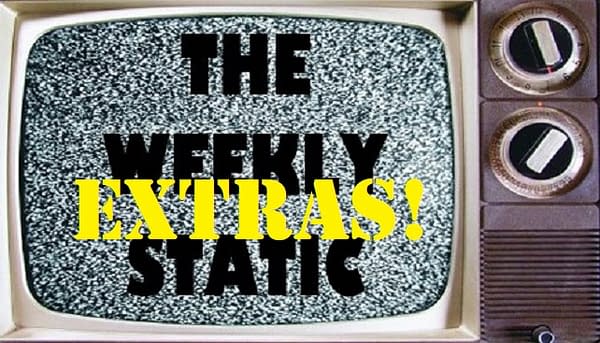 Margo Staten is a Ukrainian born, raised in Brooklyn organically driven, coffee loving, twice divorced mother of one baby Einstein. Has a passion for books, yoga in the park and all things 80's and New Orleans.