While the head of Marvel Television, Jeph Loeb, was on the red carpet for the world premiere of Marvel's Luke Cage season 2, he talked about the Marvel / Netflix series and pointed out that what they do is use the first season to introduce the character and their world while the second season explores what it means to be a hero. And he points out that in the Marvel Universe, you don't get a free ride. He described the season as, "great characters, great drama, that Marvel humor and big action."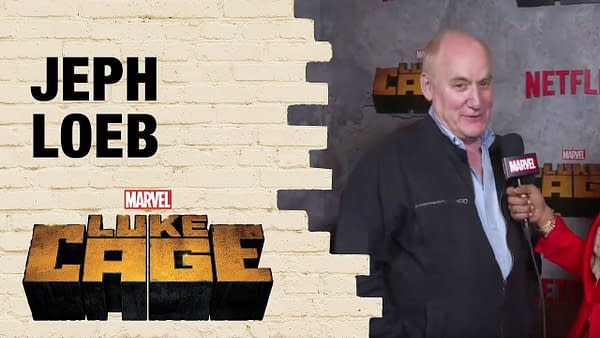 When asked about what he was most looking forward to in the new season, Loeb also talks about Mike Colter, how he looks like he walked out of a Marvel comic and that he'd watch Colter read the phone book. He also hints at Colleen Wing (Jessica Henwick) dropping by for some Daughters of the Dragon action and then Danny Rand (Finn Jones) dropping by for some Heroes for Hire action.
He also talked about Mustafa Shakir as Bushmaster, pointing out that the best stories that Marvel can tell are the ones where you're not sure who to root for. That Bushmaster is an antagonist not necessarily a villain.
Marvel's Luke Cage season 2 is available now on Netflix.
Enjoyed this article? Share it!