John Krasinski on Jack Ryan: "It's Nice to Focus on Real People and Real Heroes"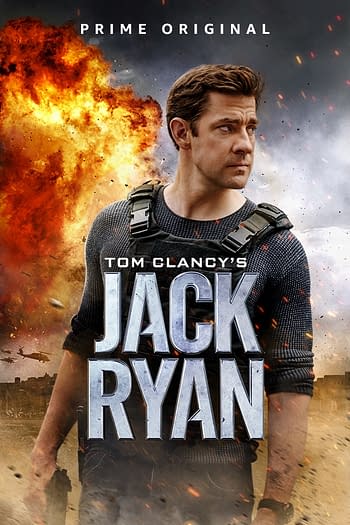 The upcoming Jack Ryan series on Amazon is based on the character from the Tom Clancy novels, but this version of the character is an original story from series creators Carlton Cuse and Graham Roland. And stepping into the shoes of the CIA analyst that were once worn by Alec Baldwin, Harrison Ford, Ben Affleck, and Chris Pine is now the former star of The Office, John Krasinski. The actor, along with fellow series stars Wendell Pierce and Dina Shihabi, joined the co-creators at a premiere event at the Monte-Carlo Television Festival.
Krasinski talked to THR.com about playing what he likened to a "supercharged version" of his iconic everyman, Jim Halpert:
I really loved the idea of playing a superhero whose only real superpower is using his brain, and his instincts. It's very inspiring in the world of superheroes and capes and flying and shooting things out of your hands. It's nice to focus on real people and real heroes. We have not been telling their stories recently, people who believe in this country in a way that is apolitical, that's about being proud of where you're from, not which side of the aisle you stand on.
Krasinski said he was attracted to the role after having starred in the action film 13 Hours, which he also called "apolitical". The film was from Michael Bay, who also serves as executive producer on Jack Ryan.
Tom Clancy's Jack Ryan is set to premiere August 31st on Amazon Prime.