Ken Block, Precision Driver & Rally Racer, Dies in Snowmobile Accident
Ken Block, of Hoonigan and DC shoe co-founding fame, died in a snowmobile accident near his ranch in Utah on Monday, January 2. The 55-year-old, 5-time X Games RallyCross medal winner leaves behind his wife Lucy and three children, the oldest of which raced with him this past year in the American Rally Association Championship.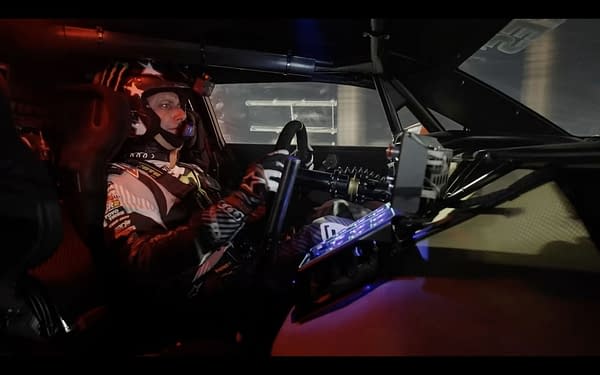 "Mr. Block was riding with a group but was alone when the accident occurred," the Wasatch County Sheriff's Office said in a statement. "We are saddened to hear of the loss of Kenneth and our hearts are with his family and friends so deeply affected." Hoonigan Racing posted a statement on its website and social media channels: "It's with deepest regrets that we can confirm that Ken Block passed away in a snowmobile accident today. Ken was a visionary, a pioneer and an icon. And most importantly, a father and husband. He will be incredibly missed." Here's a look at the Instagram post confirming Block's passing:
Block and rally racing came to viral fame with his Gymkhana videos, which featured Block and more recently added Travis Pastrana to the roster. The videos showcase rally racing with a street racing flair, each in a different city with varying car stunts and precision driving. Each Gymkhana video has earned millions upon millions of views on YouTube since the series started in late 2008. Rally racing peer and fellow action sports star Pastrana spoke to ESPN about Block: "This year, Ken was so happy. At the races, he was happy to be racing with Lucy and to have his daughter racing, and to have his kids at most of the races. Few people get to the point in their lives where everything comes together, and to have it all taken away like this is devastating."
Ken Block's racing style and masterful driving are legendary and brought both precision stunt driving and rally racing into the mainstream and cementing motorsports videos as an internet staple. He has been featured in episodes of Top Gear, Jay Leno's Garage, Ridiculousness, and Nitro Circus, as well as documentaries on skate culture, racing, and extreme sports.