Remember when we let you know that galactic treasure Mark Hamill was joining the cast of HISTORY's crusade drama series Knightfall?
Today, HISTORY released a first look image of series star Tom Cullen alongside a very Anthony Hopkins-lookin' Hamill in complete makeup and costume: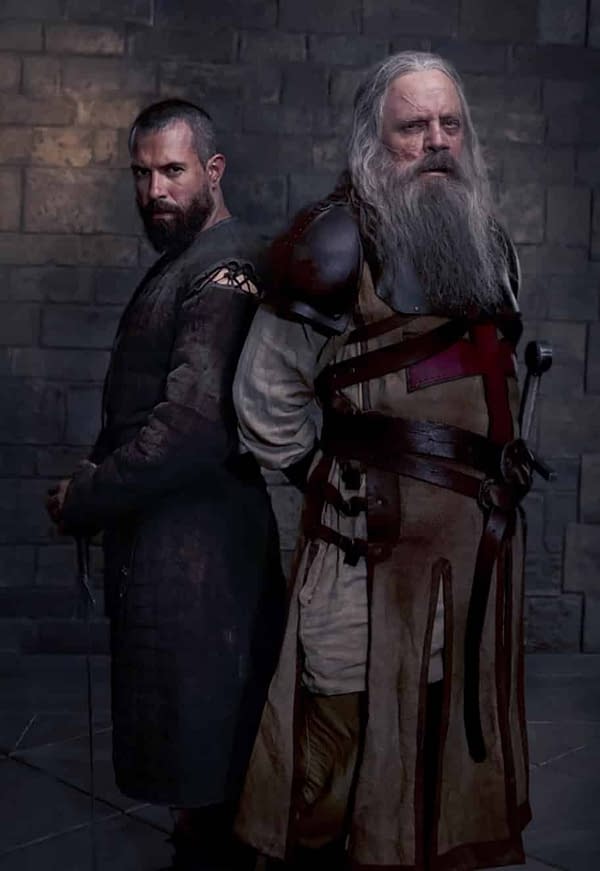 So that's Hamill as Talus, a battle-hardened Knight Templar veteran of the Crusades, who survived captivity for ten years in the Holy Land and is tasked with training the new initiates to the Order.
Knightfall is set to return to HISTORY sometime in 2019.
Enjoyed this article? Share it!