HBO's highly acclaimed series Westworld is back, season 2 continuing in earnest last week with episode 5, "Akane No Mai". The wait has been long for fans of the show, the ending of season 1 leaving most viewers with more questions than answers.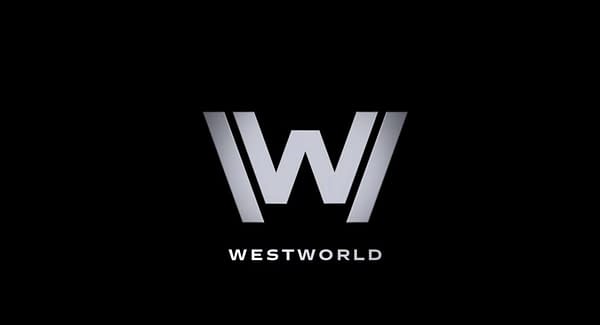 The premiere, following in the same first-season footpaths, did similar, leaving the door [what door] wide open for questions. The second episode though really did offer more in the way of setting the pieces on the table for whatever move will be made this season. Episode 3 gave us our first look into another Delos park- The Raj. Episode 4 had some SERIOUS information drops, like the true identity of The Man In Black. Episode 5 may be my personal favorite of the series now, the introduction in truth of Shogun World was brilliant, the characters strong.
If you missed last week's season 2 episode 5, you can catch up here.
This week's Westworld s2e6 "Phase Space" episode description reads:
"We each deserve to choose our own fate."
Things that happened in this week's episode:
The episode begins with Bernard talking to Delores again
"I'm frightened about what you will become, a choice I have to make."
Bernard postulates if he has the right to make the choice, and Dolores takes over the conversation.
She freezes all motor functions him, and takes control of the test
"What are you testing for?" he asks her.
"Fidelity." she answers
Back in Sweetwater, Teddy is on his feet after Dolores' reprogramming of him
He's not as gentle as before, he's got an edge of danger
Teddy shoots one of the park workers Dolores has captive without a second thought, and you know it's a whole new ballgame
Back in the Delos control room, Charlotte Hale and her security guy have Abernathy in hand, and she contacts her outside rescue
Holy shit, using a nail gun they keep Abernathy from moving around while they work on him
Back in Shogun World, the aftermath of the defeat of the Ronin is massive. Maeve stands, covered in blood, watching Akane prepare Sakura's body for burial
Akane pulls out Saurka's heart, wraps it in Maeve's sleeve
They come face to face with the last of the Shogun's men who has Hector, Armistice, Hanaryo, and Musashi captive.
They try to bargain for the return of their men, but Musashi demands to be able to fight
Another great example of the fabulous fight choreography this season- this sword fight doesn't just dive right into the fancy stuff, but ramps up and makes the payoff that much better
Musashi wins.
Back in Westworld- The Man In Black and his men ride with his daughter, but he's sure she's a host
She warns him of an ambush just in the nick of time. "Can we stop playing around now?"
Bernard and Elsie are still together, and they go back into one of the offices.
She accesses the computer system and sees that Strand's team has been blocked by The Cradle every single time they've tried to take control
So this is totally the aftermath of that The X-Files episode Kill Switch, AI learning and adapting to attacks
Musashi has led Maeve and her group to a town, where the Delos employees use a trash chute that leads straight to the lab
Akane puts Sakura's heart onto an alter, Hanaryo sets it on fire to release her spirit
Akane and Maeve have a beautiful moment, two mothers on different parts of their journeys, BUT WHY CAN'T THEY GO OFF TOGETHER
The Maeve bunch leave their new friends, and head out of Shogun World
The Man In Black and his daughter are having a chat by the fire, and she says that Charlotte is who called her in.
If there was any question as to just how good Ed Harris is- master class of keeping his emotion just under the surface
She wakes up the next morning, and The Man In Black has taken everything and left his daughter with an NPC
Bernard and Elsie have gone down into The Cradle- the hive mind of the park's systems
Hit by another flashback, Bernard is seeing blips of being in the room before
It's that same sequence we saw before, him taking one of the memory balls and pocketing it
He has Elsie put him in the memory extractor chair, with no adjustments to his pain receptors
"The pain is just a program."
We see his memories, of arriving in Sweetwater from the train
Maeve and her crew have made it almost to her homestead. She's kept her katana (woo)
She tells Hector she needs to finish this alone, and Hector says he doesn't want to leave her side
Maeve approaches her old home, memories flooding back to her
She sees her daughter sitting there on the porch playing dolls
There's a new mother host in place, and the realization is terrible for Maeve
The Natives come to the homestead again, but Maeve takes the daughter and runs
Hector and the crew comes in guns blazing
Safely ensconced on a hill, Lee pulls out that phone he'd stolen from Shogun World and calls for help
Dolores' crew has made it on the train, and are on their way
back in the control room, the Delos employees see a red dot moving a top speed towards them.


"Whats that?" "Oh it's the train."
A large bang rocks Delos


stuck in his memories, Bernard finds himself back in Sweetwater. 

He walks through the town, and sees a dog, which he follows into Maeve's old saloon.

Someone is playing the piano there, and OF COURSE IT'S ROBERT
"Hello old friend."
***
Well then. That episode sure opened a TON of doors.
Westworld season 2 continues to air on HBO on Sundays.
Enjoyed this article? Share it!