Lisa Joy Talks All Those Westworld Season 2 Finale Twists and Turns
Westworld season 2 has come to an end on HBO, and while some things were definitely answered, even MORE questions were immediately raised.
Luckily for fans, series co-creator Lisa Joy (and co-writer of season 2's finale "The Passenger" along with her husband Jonathan Nolan) has some things to say about that pretty brutal conclusion in an interview with Deadline.
On that Man In Black twist at the end, the post credits scene, and the confirmation that YES THE MAN IN BLACK DID KILL HIS HUMAN DAUGHTER EMILY WITHIN THE PARK Joy said:
If you immerse yourself in the game for too long, do you lose the sense of what is real and not real? He struggles with this and it leads to the moment where he kills his daughter Emily thinking she might be a host. He was in fact mistaken, and he's digging into his own skin for answers and doesn't find any wires by the time Dolores arrives. By the end of this time line, he's being shipped out into the real world. He did kill his own daughter, he's in the prison of his own skin, locked in his own confusion and guilt.

The chapter that occurs after the credits is a little piece of what to come in the future. It gives full closure of the timelines by validating what happened in the park as the Man in Black leaves.
On who may have survived on the human side of things from Westworld:
There's more people to meet. Sylvester (Ptolemy Slocum) and Lutz (Leonardo Nam) survived, good on them. The series deals with a large period of time, and in a story about A.I. you'll say goodbye to humans along the way.
Joy summed everything up rather nicely, answering a question about if Tesla CEO Elon Musk's theories on AI and his friendship with Nolan have in part inspired the Westworld writers room:
The series is a morality tale about the fear of humans. The protagonists I empathize with the most are Dolores and Maeve. It's the examination of human nature, this unique experiment and the extreme human experience. From the A.I.'s point of view, you see some of the humans' flaws in stark light. There's violence and tribalism and a lot of darkness in humans which the series explores. It also makes the light brighter, when you see Maeve's character sacrifice all she has to save her daughter; a parent's overwhelming love for a child. There's a human instinct programmed in her, and she choose to preserve and understand the beauty of it, the beautiful thing about being human. It's fun writing Lee Sizemore as narcissistic idea under duress which is what happens when you're the worst of mankind, but sometimes you see the best manifest itself.
Westworld has no expected return date for season 3 yet, but possibly the end of 2019-early 2020 to refresh HBO viewers after the end of Game of Thrones.
---
---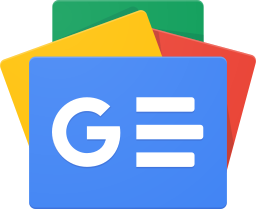 Stay up-to-date and support the site by following Bleeding Cool on Google News today!