'Live in Front of a Studio Audience': All-Star Cast Recreates All in the Family, The Jeffersons Eps LIVE! [PREVIEW]
As premium cable, basic cable, and the day's newest streaming service continue to compete for and gobble up quality content left and right, it would be a pretty safe bet to say that we're living a new "golden age" of television. But even as we celebrate more programming choices across a wide range channels/services, it's important to not forget where all of this began: the networks – ABC, NBC, and CBS (sorry, this was pre-FOX days).
One person who hasn't forgotten is ABC late-night host Jimmy Kimmel, who is teaming with television icon Norman Lear as well as executive producers Brent Miller, Will Ferrell, Adam McKay, and Justin Theroux for Live in Front of a Studio Audience: Norman Lear's 'All in the Family' and 'The Jeffersons.' Airing live on Wednesday, May 22, on ABC, the 90-minute prime-time event pays tribute to the social, political, and comedic influences of both classic sitcoms by recreating an episode from each series – with an all-star cast. Kimmel and Lear are set to host the event, with 10-time Emmy winner James Burrows directing.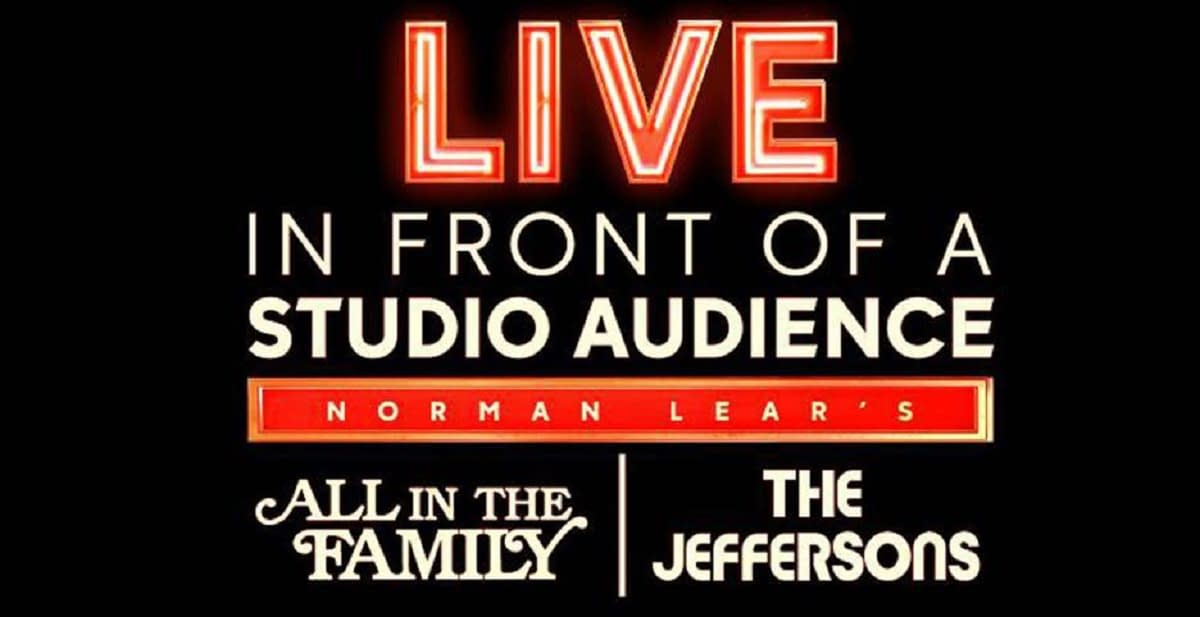 "The fact that a group of Oscar winners eagerly agreed to play these iconic characters is a testament to the greatness of these shows and their creator, Norman Lear. To be a part of this is a dream come true for me and for everyone involved."

– Jimmy Kimmel
Live in Front of a Studio Audience: Norman Lear's 'All in the Family' and 'The Jeffersons' includes Woody Harrelson (Archie Bunker), Marisa Tomei (Edith Bunker), Jamie Foxx (George Jefferson), Wanda Sykes (Louise Jefferson), Ellie Kemper (Gloria Stivic), Will Ferrell (Tom Willis), Kerry Washington (Helen Willis), Justina Machado (Florence Johnston), Ike Barinholtz (Meathead), Sean Hayes (Mr. Lorenzo), Amber Stevens West (Jenny Willis Jefferson), Jovan Adepo (Lionel Jefferson), Anthony Anderson (Uncle Henry), Stephen Tobolowsky (Mr. Bentley), and Jackée Harry (Diane Stockwell).
"They have said over and over again that these two shows were meant for the '70s and would not work today. We disagree with them and are here to prove, with two great casts depicting 'All in the Family' and 'The Jeffersons,' the timelessness of human nature. I cannot wait to see what these glorious performers make in our time of these indelible characters, and I couldn't be more grateful for Jimmy Kimmel, Sony and ABC for their collective willingness to conceive and pursue this never-been-done-before event."

– Norman Lear
From 1971 to 1979, All in the Family was in the homes of millions of Americans across the country, tackling controversial subjects for the first time such as women's rights, racism and homosexuality. In the process, the award-winning series helped shape ongoing political and social conversations among American households at a very pivitol time in the country's history. The series would go on to launch spinoff series The Jeffersons, which ran from 1975 to 1985 and was the first television show to feature an interracial couple. Still standing as one of the longest-running African-American shows in television history, the series forced the nation to start having some much-needed conversations about race and class.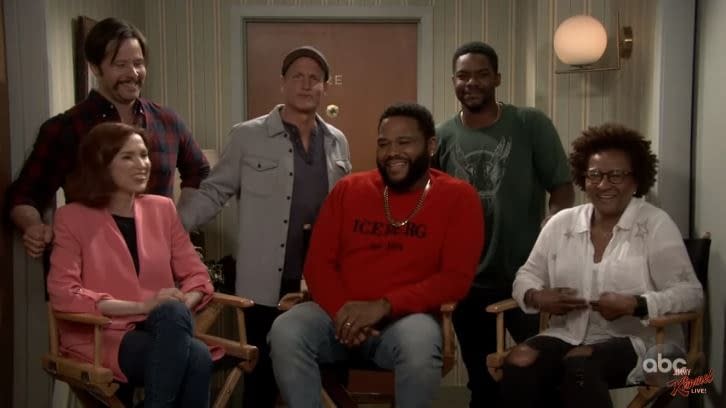 Live in Front of a Studio Audience: Norman Lear's 'All in the Family' and 'The Jeffersons' is produced by Smoking Baby Productions, ACT III Productions, Gary Sanchez Productions, and Sony Pictures Television. Lear, Kimmel, Miller, Ferrell, McKay and Theroux will executive produce; with the live special directed by Burrows.