Long-Lost 'Doctor Who' Returns From the Great Beyond
A long missing piece of Patrick Troughton's run as the Second Doctor is available for the first time in nearly 50 years, albeit not in the form it originally aired.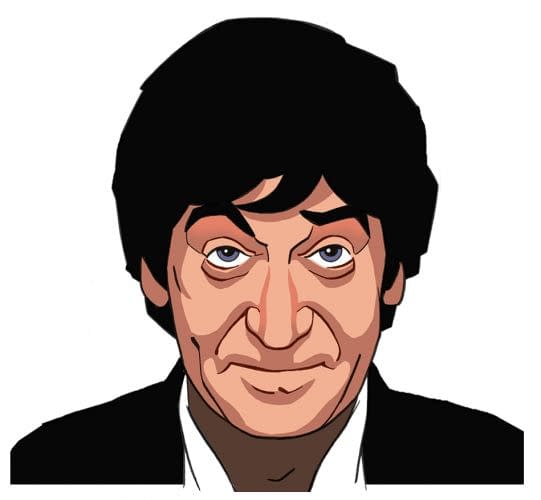 "The Macra Terror" originally aired between March and April of 1967, and found the Second Doctor and his companions Polly (Anneke Wills), Ben (Michael Craze), and Jamie (Frazer Hines) investigating the peculiar goings-on at a futuristic human colony, where everyone appears to be far too happy for their own good.
The Doctor unearths a plot by the Macra, a race of gigantic insects who depend on human labor to harvest a gas that helps them thrive.
Normally, any old episodes of Doctor Who getting the restoration treatment would be nice news, but what makes the release of "The Macra Terror" so special is in how that restoration came about in the first place.
There was a period from the late 1960's through the 1970's that the BBC erased large swaths of their stored programming, which led to the obliteration of entire seasons of programs. In the case of Doctor Who, almost the entirety of Patrick Troughton's run as the Doctor has been lost to time and space.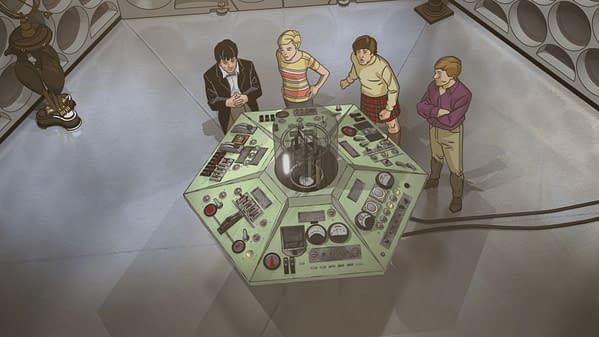 But, not entirely. In a clear case of geeks loving their fandom, audio recordings of these episodes still exist from fans taping the shows as they aired. These tapes have been preserved and passed around fan circles for decades, allowing people to at least hear episodes of the venerable series long believed lost.
Production photos have also emerged, which have been used to bring these long-lost episodes back to life through animation.
The animation was painstakingly faithful to the original episodes, using production photos and the original shooting script, as well as surviving audio recordings from fans.
For Anneke Wells, this has been a treat:
Back in 1967 "There's no such thing as Macra!" was the cry; and for many years after there was no such thing as "The Macra Terror". Now, thanks to the magic of animation, we can see the story come to life again. I can't wait to see this adventure and how gratifying to have a little more of Ben and Polly's time with the Doctor available to be seen by new generations.
"The Macra Terror" returns to home video on March 25th, 2019, and contains the original four episode story, as well as an audio commentary and behind the scenes material from both the original and animated productions.