New Looney Tunes: Yes, That WAS Guns N' Roses' Axl Rose Singing 'Rock the Rock' (VIDEO)
"Take me down to a left at Albuquerque
Where the carrots are orange and the Fudd is quirky…"
Let's just cut to the chase and clear up the confusion..
Yes, that was Axl Rose of Guns N' Roses fame you heard singing on Christmas Eve when Boomerang aired new New Looney Tunes episode 'Armageddon Outta Here, Part Two.'
The network confirmed the front man's involvement in a video for the song 'Rock the Rock,' that first appeared in the episode that saw an animated Axl teaming up with Bugs Bunny and others to fight off a social media-loving meteor with the power of "RAWK!" before it destroys the earth.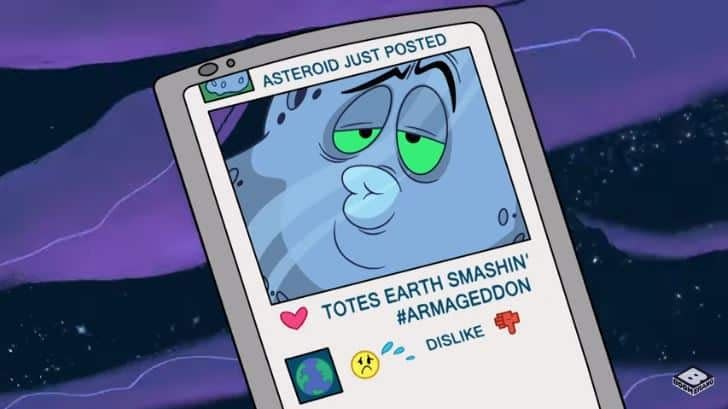 When the special originally aired, many debated whether Rose was actually involved in the episode and to what extent – Boomerang's video puts those doubts to rest. The song 'Rock The Rock' marks the first recording from Rose since Guns N' Roses released their felt-like-316-years-in-the-making album Chinese Democracy in 2008 – though to be clear, this is not a GnR project: Joshua Funk and Rob Janas are listed as the song's writers and not Rose or anyone else from the band.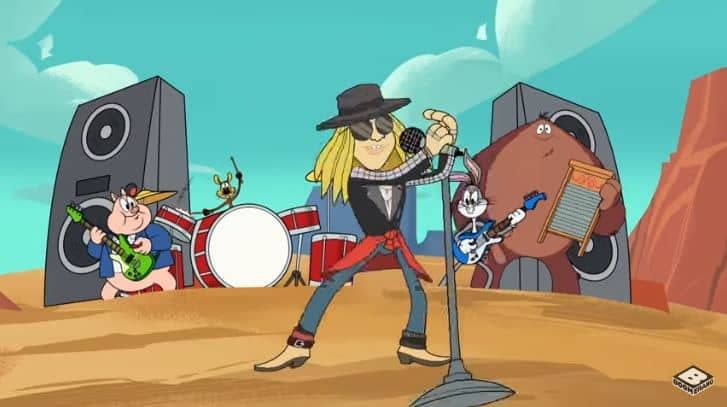 Fans of the singer and the band shouldn't be too surprised by Rose appearing in the cartoon: the musician has been a fan of "Loony Tunes" since before GnR's touring days.
"Gentlemen. It's time to rock the rock."
Here's a brief look at Boomerang's New Looney Tunes, as well as an overview of the series:
The hilarious, heroic and mischievous Bugs Bunny you love is back! Follow Bugs as he stars in a new series consisting of slapstick comedic shorts that find the iconic, carrot-loving rabbit matching his wits against classic characters, such as Theodore "Tasmanian" Devil, Wile E. Coyote and Yosemite Sam. Along the way, Bugs will encounter brand-new foes but he'll have some help from new friends like Bigfoot and Squeaks the Squirrel!