Posted in: Adult Swim, Cartoon Network, CBS, Preview, Rick and Morty, Star Trek, streaming, TV | Tagged: Mike McMahan, Rick & Morty, solar opposites, star trek, star trek: Lower Decks
---
Lower Decks: Mike McMahan On Why You Can't Have Morty in Star Trek
Star Trek: Lower Decks explores two fronts the franchise is seldom known for comedy and animation. Series creator Mike McMahan, whose credits include Adult Swim's Rick & Morty and co-creator of Solar Opposites, spoke to Collider about the balance between looking at Star Trek in a new light while also paying respect to the franchise. The series focuses the members of the lower decks of a starship crew instead of the senior officers and remaining bridge crew. "I'm a huge fan," McMahan said. "Nobody needs a Star Trek comedy that makes fun of [the franchise] or punches down, nor was I interested in doing that. I was interested in writing a Star Trek that could be canon. That follows the rules of other [previous] shows that I loved, and has everything that you love about [the franchise], including the way you tell stories. But I'm a comedy writer."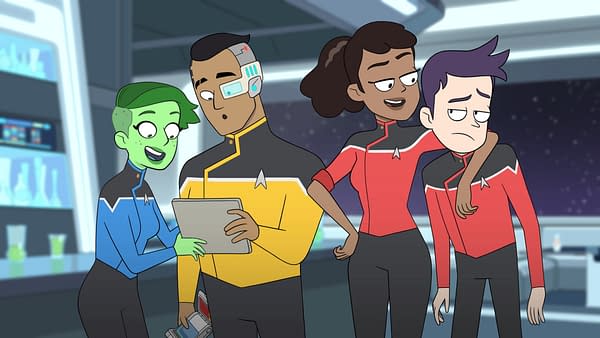 Despite the different formats, he didn't want to deviate from what already worked for the franchise as a template. "I'm never gonna write a serious Star Trek, so the way that we handled it's not on a capital ship. It's not about the bridge crew. It's about the lowest officers on that ship. But when we're breaking stories for the lower decks, every episode also has a proper Star Trek episode that's happening to the bridge crew, and our lower deckers aren't involved in it." McMahan explained the viewer will get the same elements they're used to but through a different perspective. "However, you can't have a big sci-fi thing happening on a starship and not have it affect them because that's their whole world," he said. "So if you're watching Lower Decks, you're getting a full Star Trek episode from the perspective of people who are having their own social and emotional stories and their own sci-fi stories, but they just aren't on the bridge. They don't have the information the bridge is getting, and they don't have the responsibility."
McMahon explained the importance of having characters that make sense within the realm of the franchise. "A big thing that was important to me was figuring out how do we comedically access these characters," he said. "How can these characters be funny and not break Star Trek? You can't have a Morty [from Rick and Morty] in Star Trek. You can't just have a stupid person in Starfleet, otherwise, it breaks the aspirational paradigm of what humanity is like in Starfleet. So our leads are foils for each other, but they're very much ingrained in Star Trek." The characters McMahan created drew inspiration from the existing canon.
"You have Ensign Beckett Mariner, who is sort of like our Tom Cruise/Maverick," he said. "Where she's amazing at Starfleet stuff, and she's incredibly knowledgeable, but she just hates following the rules and she bristles at the military structure. She wants to do whatever she wants. She's kind of like Captain Kirk if Kirk wasn't a captain and didn't have the power. Kirk would follow his gut, and she followers her gut. Then, Ensign Brad Boimler also knows everything about sci-fi stuff and is also an amazing Starfleet crew member, but he's so by-the-book and so burdened by following the rules that he can't follow his gut. So the comedic friction there is that they both want the same thing, they're both good at this stuff, but emotionally and from a human level, they're completely different about how they do it."
With the exception of an episode of Futurama and the short-lived Star Trek: The Animated Series, Gene Roddenberry's vision of the utopian future on the screen was a predominantly a live-action affair. Currently the franchise is seeing a renaissance not seen before since Roddenberry introduced The Next Generation in 1987. With TNG and The Original Series' films' success came TV spinoffs in Deep Space Nine, Voyager, and Enterprise. Following the cancellation of Enterprise in 2005, Star Trek's future became uncertain.
Despite J.J. Abrams' Kelvin Universe reboot in 2009, it wouldn't be until 2017 when the next series Discovery premiered not on The CW or in syndication, but on the streaming CBS All Access. As the flagship for the ViacomCBS SVOD service, the series generated renewed interest in the franchise unlike any before from audiences to the network itself. The success of Discovery led to expanded projects for executive producer Alex Kurtzman. Among them included the immensely popular Picard, Lower Decks, and now, Strange Worlds as the first direct spinoff of Discovery. Star Trek: Lower Decks premieres on CBS All Access in 2020.
---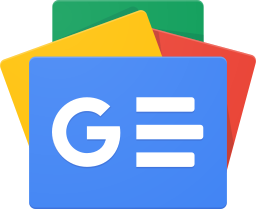 Stay up-to-date and support the site by following Bleeding Cool on Google News today!