The Magicians Season 3: Inside the Episode 'Poached Eggs'
The Magicians is such a fun, crazy series that can go from insanely dark and tragic to silly and over-the-top so quickly that it's almost impossible to give a really good sense of the show without someone just watching it. They have touched on so many disturbing themes, yet they do it through the viewpoint of a group of young magicians who suffer from, what Dean Fogg (Rick Worthy) called in the most recent episode: "entitled millennial bullshit". But these inside look videos they've been doing this season give bit of the feel of the series, along with some pretty interesting moments with the cast.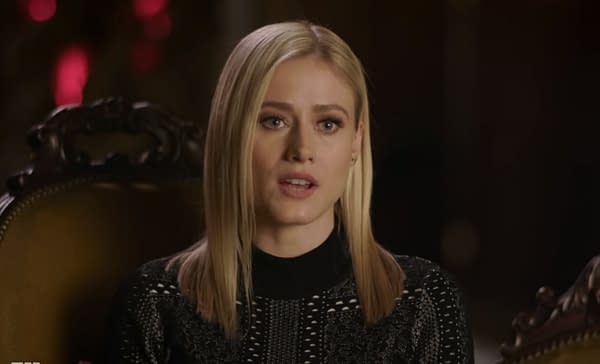 The most recent episode continued the story of Alice (Olivia Taylor Dudley) and Julia (Stella Maeve). Julia spent the first season desperately trying to learn magic, but now she's the last one to have it and wants nothing more than to get rid of it. Alice has had magic her whole life and is now desperate to get it back. But when the find a way to transfer part of it, thing go horribly bad and Alice winds up on the cusp of paying a vampire to convert her.
Meanwhile, Fen (Brittany Curran) and Eliot (Hale Appleman) discover that Fray (Madelaine Arthur), the full-grown woman that they were told was their daughter, turns out to not be their daughter, leaving them the realization that their daughter died at birth. And while any other show telling the audience that a full-grown woman is the same as an infant… the audience might not believe it, with this show it seemed perfectly reasonable.
The Magicians airs Wednesdays at 10 p.m. ET on Syfy.