"Marvelous Mrs. Maisel" Season 3 Begins Filming March 20, Will be a "Bigger Show"
The cast and creators of The Marvelous Mrs. Maisel held a panel at Paleyfest, where it was revealed that the cast held their first table read for the next season, and that shooting will begin in New York on March 20. The cast and creator Amy-Sherman Palladino dropped a bunch of little tidbits about what we can look forward to in the third season, including expanding the scope of the show even further now that Midge (Rachael Brosnahan) will be touring the country as a working comic.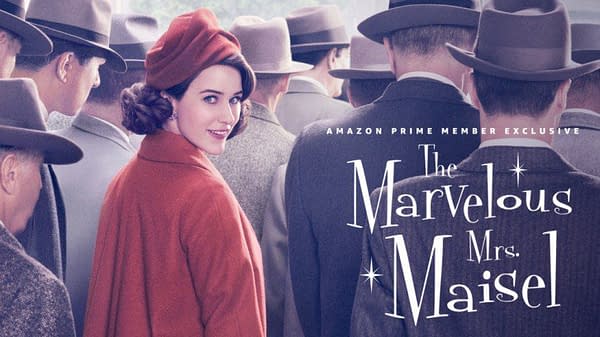 "Her journey this year that we've set out for her is it's the first time she's setting out as a road comic, it's the first time she's getting paid for this, it's the first time she's going to have consistency, and she's dealing with audiences that aren't her people," Sherman-Palladino explained. "That is going to bring its own story twist to it, we're definitely going to some different places in Season 3."
Brosnahan had this to say about the last scene from season 2, when Midge runs to her ex-husband Joel's (Michael Zegen) arms, while Benjamin (Zachary Levi) was left waiting for her, after he finally got permission from her father (Tony Shalhoub) to ask for her hand in marriage.. Will see seek reconciliation or does she see it as more of a one time only thing?
"I think that Midge does believe that, I don't think it's about their relationship, I think it's about trust and comfort, she's entering this brand new path that's scary, there's no path that's already been forged ahead of her, unlike her former life, and I think it's a moment of comfort and connection before she steps off the deep end on this big tour."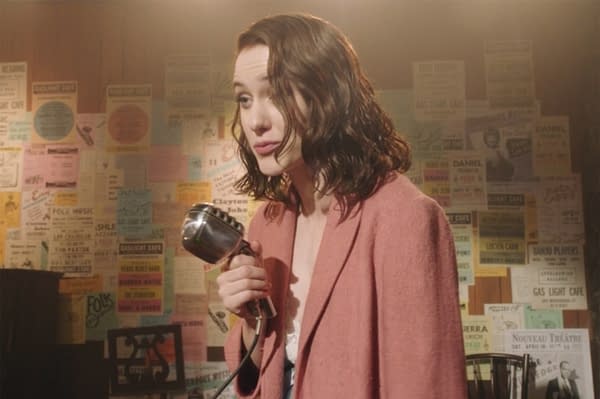 No premiere date has been set for the third season, but if the past two are any indication, I would look for it sometime late in 2020.
First Seen on Variety