Nearly five months after it was announced that Marvel and Hulu (both controlled by Disney and are integral parts of the company's entire Disney+ streaming service rollout) were working on live-action series Marvel's Ghost Rider and Marvel's Helstrom, reports broke on Wednesday that the streaming service would not be moving ahead with Marvel's Ghost Rider. While Marvel's Helstrom is still on track, reports are that Hulu and the show's creators reached a creative impasse that could not be resolved.
Ex-series star Gabriel Luna took a break from promoting Terminator: Dark Fate to address the news on Thursday via social media – putting it all into perspective while thanking some people in the following Instagram post:
To everyone who loves Robbie and Ghost Rider, THANK YOU. I've had the time of my life playing those two guys and I was ready to rock on the new show. The news was surprising, but I've always known that the nature of this business is that until you're there, on the day, doing the thing it could still go away. Even then, that next day on the job ain't guaranteed. Thanks to Loeb, @marvel, @felipesmithart and everyone who helped bring Robbie to life on the page and the screen.
For those of you who don't remember, Bleeding Cool's own Rich Johnston reported in mid-April that Marvel had registered trademarks for two new names for various uses (including television) – with "Helstrom" being one of those. One month later, Hulu and Marvel announced the two projects – both scheduled to air some time in 2020. There is no word yet if the project will be shopped elsewhere.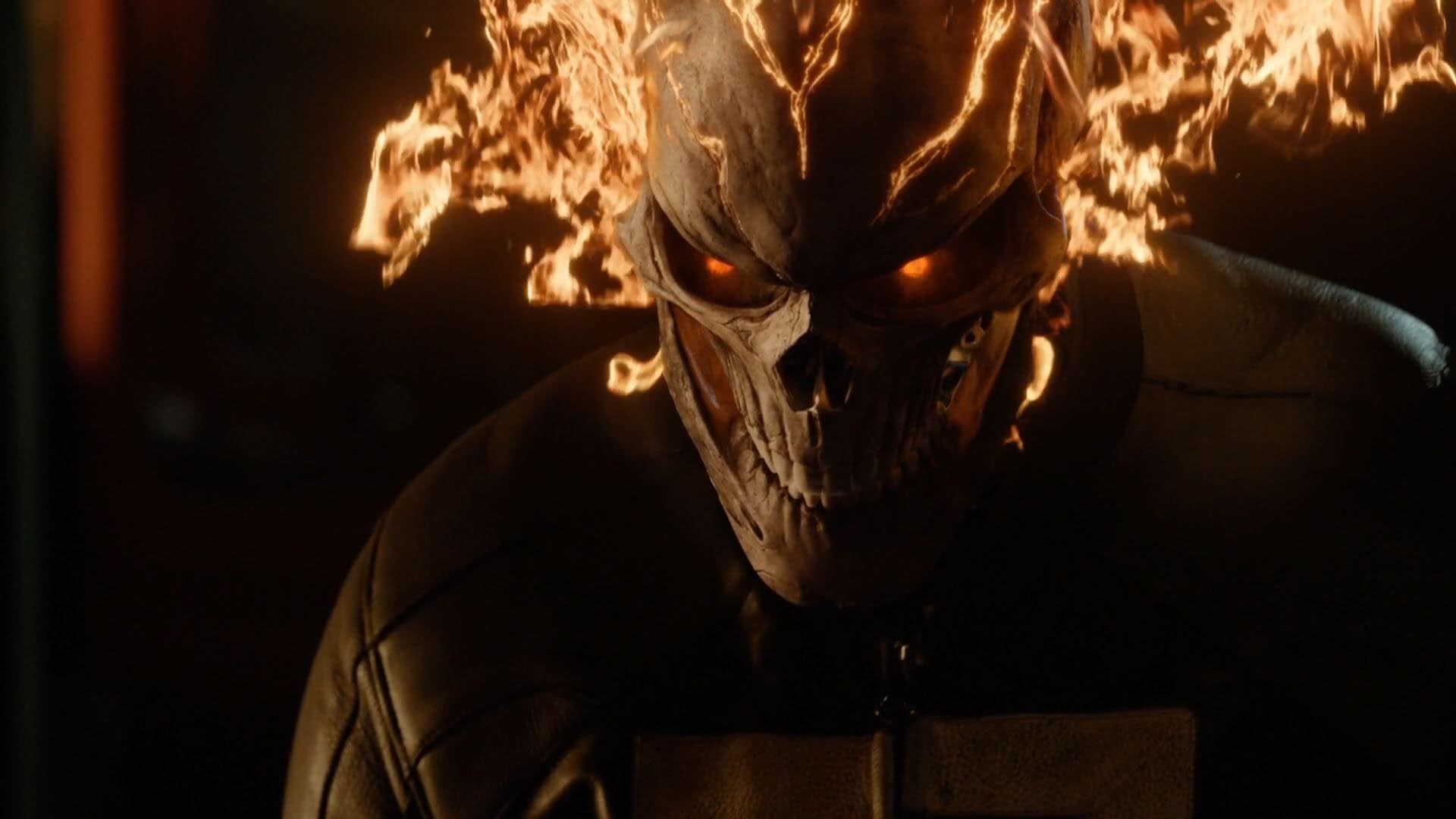 Executive produced by series showrunner Ingrid Escajeda, Paul Zbyszewski, and Marvel's Jeph Loeb, the antihero Ghost Rider (also known as Robbie Reyes) is consumed by hellfire and supernaturally bound to a demon. Reyes lives on the Texas/Mexico border and when he unleashes GHost Rider, Robbie brings vengeance for the innocents he encounters – but struggles to control the power he wields.
Luna was set to return to the character he played in the ABC series Marvel's Agents of S.H.I.E.L.D. – but the series was expected to be a completely new iteration of the character, and not connected to Marvel's Agents of S.H.I.E.L.D. storyline.
It's an honor to ride again with @Marvel and our new partner @Hulu! 🔥💀🔥 #GhostRider https://t.co/WePYwIfAHB

— Gabriel Luna (@IamGabrielLuna) May 1, 2019
Executive produced by series showrunner Paul Zbyszewski and Loeb, Marvel's Helstrom centers on Daimon and Ana Helstrom: the son and daughter of a mysterious and powerful serial killer. The siblings have a complicated dynamic as they track down the terrorizing worst of humanity – each with their attitude and skills.
While no specific information has been announced or confirmed, both series were expected to occupy a "shared universe" set-up, similar to how the characters existed in the comics. Obviously, that plan is no longer at play – as is whether or not Marvel's Runaways will crossover with Marvel's Helstrom.
Marvel Television and ABC Signature Studios serve as co-prodcuers, with the remaining series joining the upcoming third season of Marvel's Runaways and recently announced adult animated series Marvel's M.O.D.O.K, Marvel's Hit-Monkey, Marvel's Tigra & Dazzler Show, and Marvel's Howard The Duck, which will all lead into special event Marvel's The Offenders.
Enjoyed this article? Share it!