'Mayans M.C." Drops New Season 2 Trailer of Motorcycle Mayhem
FX just dropped a new season 2 trailer for Mayans M.C., the Sons of Anarchy spin-off that doesn't have the Sons of Anarchy in it. The new season will spin out on September 3rd, 2019— here's a taste of what's hurtling our way:
https://youtu.be/AhBBb4fpEcM
Mayans M.C. is a drama series from Kurt Sutter and Elgin James, and is the next chapter in the Sons of Anarchy saga. Set in a post-Jax Teller world, EZ Reyes is a prospect in the Mayans M.C. charter on the Cali/Mexi border. Now, EZ must carve out his new identity in a town where he once was the golden boy with the American Dream in his grasp.
Mayans M.C. stars J.D. Pardo as Exekiel "EZ" Reyes, a prospect for the Mayans who could have just taken it easy and grown up in the shadow of his father, Felipe; Sarah Bolger plays Emily Thomas, EZ's childhood flame and mother of their child, but she's married to Miguel Galindo; Clayton Cardenas plays Angel Reyes, EZ's big brother, and hot-shot full member of the Mayans Motorcycle Club; Michael Irby plays Bishop, the leader of the Mayans; and Edward James Olmos plays Felipe Reyes, a Mexican Patriarch whose influence has diminished.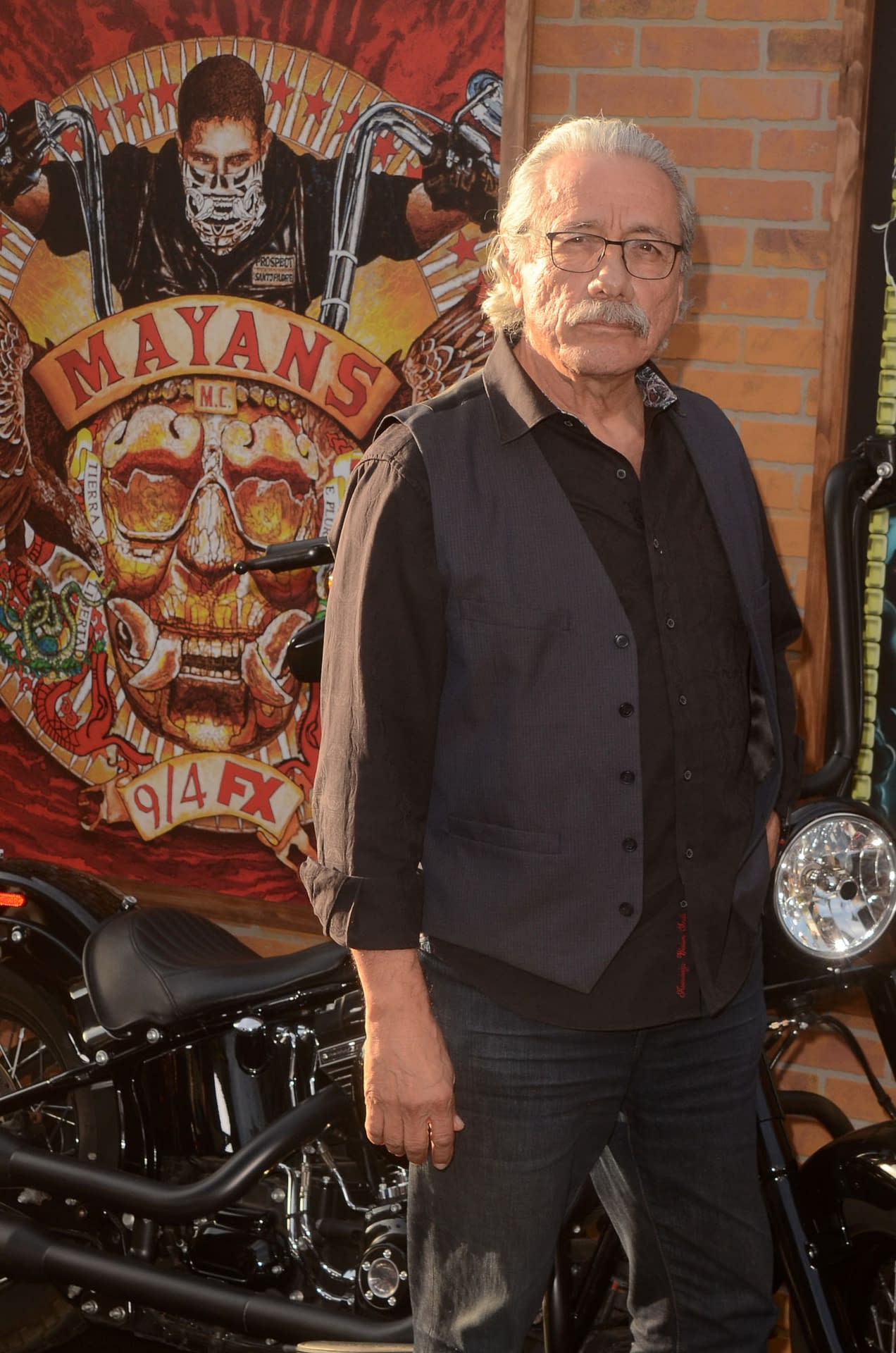 Mayans M.C. was announced in 2016 by FX, looking to fill a programming spot left vacant by the departing Sons of Anarchy. The Mayans had played a part in the original Sons of Anarchy story line, and showrunner Kurt Sutter had some ideas on how the Mayans could feature in their own show.
Emilio Rivera reprises his role of Marcus Álvarez, who is the president of the Oakland branch of the Mayans. Rivera was on some episodes of Sons of Anarchy as the same character, who had an on-again, off-again alliance with Jax Teller (Charlie Hunnam).
Here's Nick Grad, president of original programming at FX Networks:
"Mayans MC is performing fantastically, proving to be a breakout first season. The series premiered as the highest rated cable series this year and continues to sustain a committed fan base, reflecting the talent and drive of creators Kurt Sutter and Elgin James. We couldn't be more excited to take this ride to a second season."