Nailed It!: Emmy Nominee Nicole Byer Pretty Much Confirms Season 5
Aside from having the high honor of being our favorite reality competition host (sorry, Alton Brown), this year Nailed It! host and comedian Nicole Byer became the first Black woman to be nominated for an Emmy Award for Outstanding Host for a Reality or Competition Program. Speaking with Variety and iHeart via their The Big Ticket podcast, Byer says she isn't writing an acceptance speech because "I will lose to RuPaul, and I'm fine with that," though Byer's work in the fourth season easily stacks up with those of her fellow nominees. In fact, one would think with an Emmy nomination that the future of the Netflix series would be strong – but how strong? How about "Season 5" strong?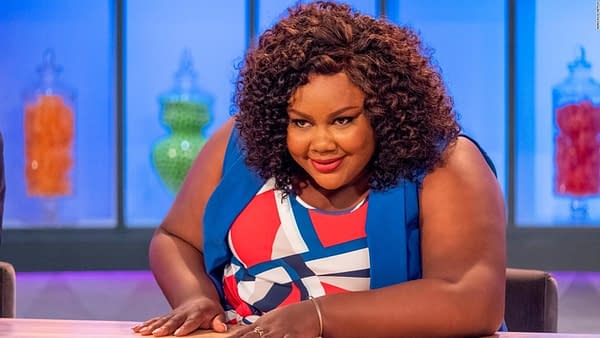 When asked directly when filming on the fifth season would start, Byer admitted that she didn't know if a new season had been announced so she wasn't sure "how to answer that question"- and then pretty much confirmed it: "I don't know if it's been announced, so I don't know how to answer that question. Is there a Season 5? Who knows? I think it's safe to say that the show will come back. It was nominated for an Emmy. I think it's very safe to say. I don't think anyone will get mad at me over that, but it hasn't been announced yet."
So with the future looking bright (one that would have Beyoncé as a judge if she had he wish granted), Byer also explained how she first landed the gig to host Nailed It!: "I had a meeting with the production company Magical Elves — and truly what a magical way to get a job is, by meeting with someone, and then they actually hire you. I've had so many meetings where I see the movie later and I'm like, 'Oh, so they went in a different direction.,' Byer explained. "But I met with the production company, and I don't know who, but somebody had seen me perform, and they said that they liked my style of comedy and that they were looking for a comedian because they did want the show to be funny, but they didn't want it to be mean funny. I was like, "Well, I'm not an insult comic. I don't have that in me. But I do think I can call out the reality of the situation."