There were three military-themed dramas going into this season, and now we know that only one of them will continue. CBS renewed SEAL Team early on, and while the only announced it recently, it was obvious the CW wasn't bringing back Valor. Today we get news that NBC is cancelling The Brave after just one season.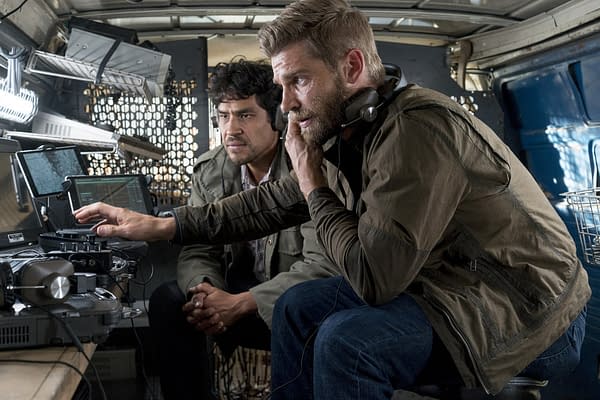 While the series was well received, it only produced modest ratings in a prime time slot, Mondays at 10 p.m. after The Voice, averaging a 1.6 rating in the demo in Live+7 data. The writing was on the wall, though, as NBC didn't give a back order to the series after its initial 13-episode run during the fall.
The series, created by Dean Georgaris, is described as a journey into the complex world of America's elite undercover military heroes. While D.I.A. Deputy Director Patricia Campbell (Anne Heche) and her team of analysts wield the world's most advanced surveillance technology from Washington, D.C., Adam Dalton (Mike Vogel) and his heroic Special Ops squad of highly trained undercover specialists use their unbreakable bond and commitment to freedom to save lives of innocent people and execute missions in some of the most dangerous places in the world. It also starred Sofia Pernas, Tate Ellington, Natacha Karam, Demetrius Grosse, Noah Mills and Hadi Tabbal.
It's hard to gauge why one military show would take off while the other two failed to capture an audience, but it is possible that having David Boreanaz in the lead of SEAL Team, an actor who has been on television for over 20 years straight, might have had a factor in it.
Enjoyed this article? Share it!