'NCIS: Los Angeles' – JAG Star Catherine Bell Returns as Col. Sarah "Mac" MacKenzie This May
On May 12, worlds collide once again when CBS' NCIS: Los Angeles finds itself in harm's way – Captain Harmon "Harm" Rabb's way, to be more precise – as David James Elliott reprises his popular JAG role for an upcoming story arc – but the crossover doesn't stop there. One week later – on May 19 – Catherine Bell (Good Witch) will reprise the role of Lieutenant Colonel Sarah "Mac" MacKenzie in the long-running CBS series' season finale.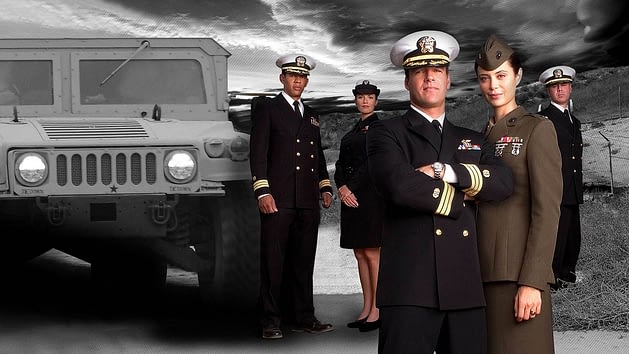 In Elliot's first episode "The Guardian," the NCIS team uncovers ISIS sympathizers aiming to plan an attack on U.S. aircraft carriers. The terror threat results in Callen (Chris O'Donnell) and Sam (LL Cool J) working directly with Harm, the XO Captain on the USS Intrepid. Bell's Mac enter the scene the following week, when Hetty (Linda Hunt) reaches out for assistance in preventing an attack on US aircraft carriers.
"Catherine's 'Mac' was a strong, smart woman who held her own, and then some, in a male dominated world. Her character paved the way for other strong female leads. Not only is it great to be working together again as friends, but to be able to write for Catherine and have her same character interact with our NCIS: Los Angeles characters now, that's wonderfully surreal. It feels like everything has come full circle."

– R. Scott Gemmill, Executive Producer
https://www.youtube.com/watch?v=MeHvJutvL2A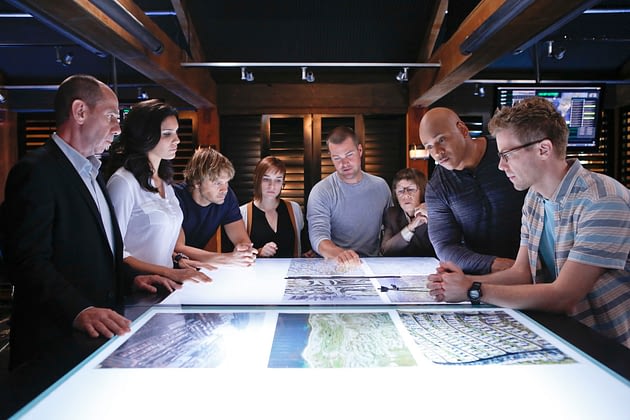 NCIS: LOS ANGELES is a drama about the high-stakes world of a division of NCIS that is charged with apprehending dangerous and elusive criminals, who pose a threat to the nation's security. By assuming false identities and utilizing the most advanced technology, this team of highly trained agents goes deep undercover, putting their lives on the line in the field to bring down their targets. Special Agent "G" Callen is a chameleon who transforms himself into whomever he needs to be to infiltrate the criminal underworld. His partner is Special Agent Sam Hanna, a former U.S. Navy SEAL who has seen action in both Afghanistan and Iraq.

The team includes the all-knowing Henrietta "Hetty" Lange, who handles the politics of the job and is tasked with providing everything from micro-surveillance cameras to cars for the team; Special Agent Kensi Blye, the exceptionally bright daughter of a slain Marine who lives for the adrenaline rush that comes with undercover work; Marty Deeks, a seasoned LAPD undercover detective who was recruited to the team by Hetty; tech operator Eric Beale, who has mastered every gadget and computer in the Ops Center; and intelligence analyst Nell Jones, who won the team's respect with her spot-on assessments and her shrewd insights. Armed with the latest in high-tech gear and sent regularly into life-threatening situations, this tight-knit unit relies on each other to do what is necessary to protect national interests.
NCIS: Los Angeles stars Chris O'Donnell (Special Agent G. Callen), LL Cool J (Special Agent Sam Hanna), Linda Hunt (Henrietta "Hetty" Lange), Daniela Ruah (Special Agent Kensi Blye), Eric Christian Olsen (LAPD Liaison Marty Deeks), Barrett Foa (Tech Operator Eric Beale), Renée Felice Smith (Intelligence Analyst Nell Jones). Producd by CBS Television Studios, the series is executive produced by R. Scott Gemmill, John P. Kousakis, and Frank Military.