"New Amsterdam" Season 2 "14 Years, 2 Months, 8 Days": Sharpe, Max & Reynolds Face Uncharted Waters [PREVIEW]
Created by David Schulner and well into its second season, NBC's New Amsterdam has expanded the series to not only embrace Dr. Max Goodwin's (Ryan Eggold) personal and professional struggles but also the amazing depth to the series' ensemble cast – thankfully, Bleeding Cool's here to offer you preview and help make it all make sense – and now we'll have three more seasons to see how everything plays out (more on that in a minute).
But let's shift our eyeballs back to the present day, with this week's episode "14 Years, 2 Months, 8 Days" finding Sharpe (Freema Agyeman), Max, and Reynolds (Jocko Sims) facing unexpected situations in both their personal and professional lives – as you'll see in the following teaser and preview images:
"New Amsterdam" season 2, episode 12 "14 Years, 2 Months, 8 Days": Sharpe has an important realization that will affect her career. Meanwhile, Max and Reynolds take on uncharted waters when a young patient comes to New Amsterdam with symptoms of a heart attack.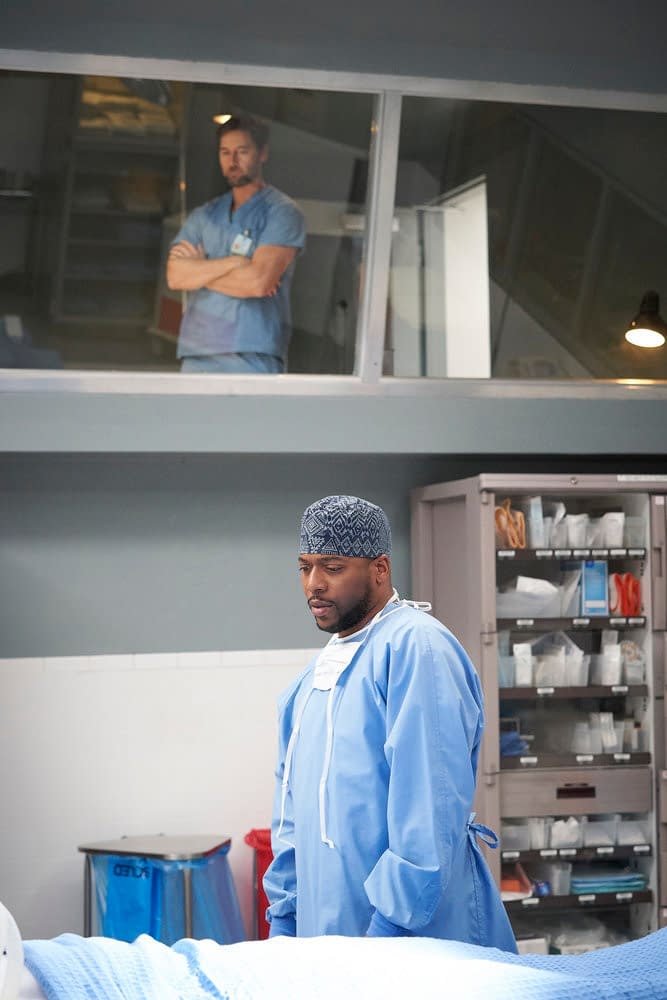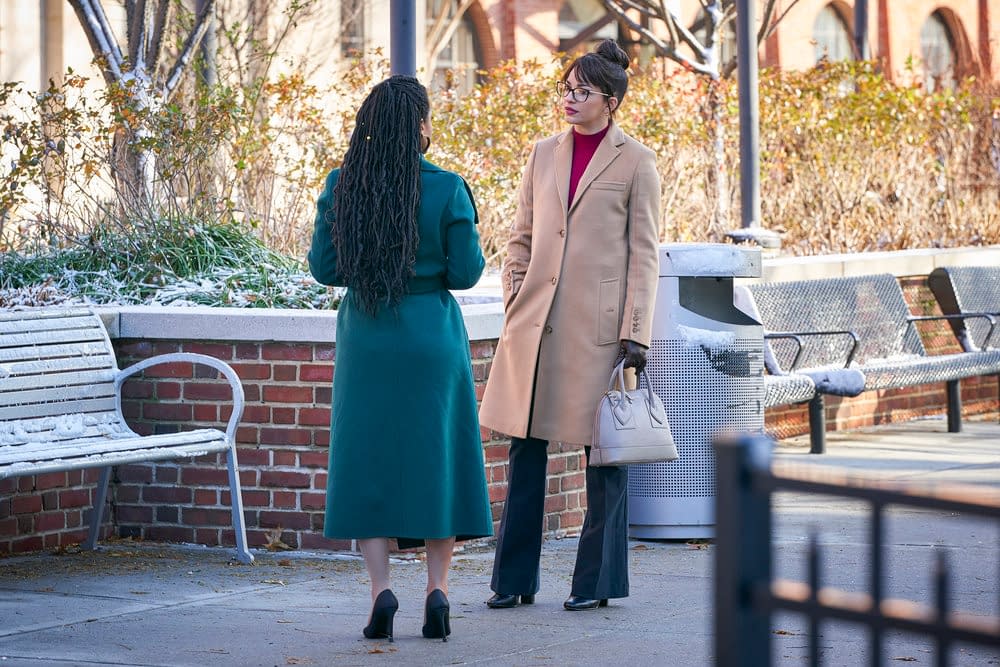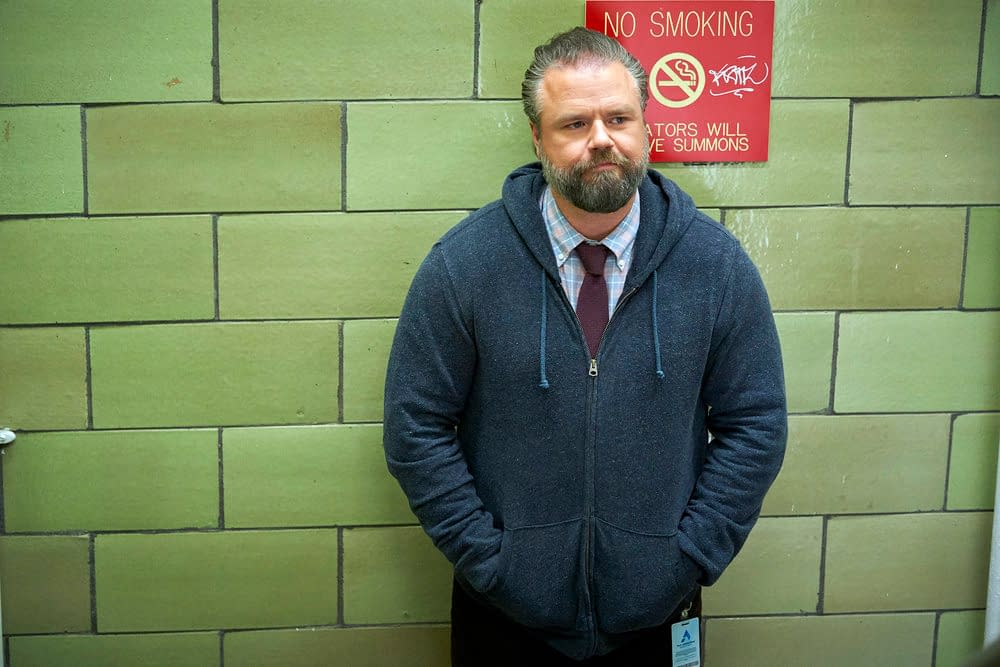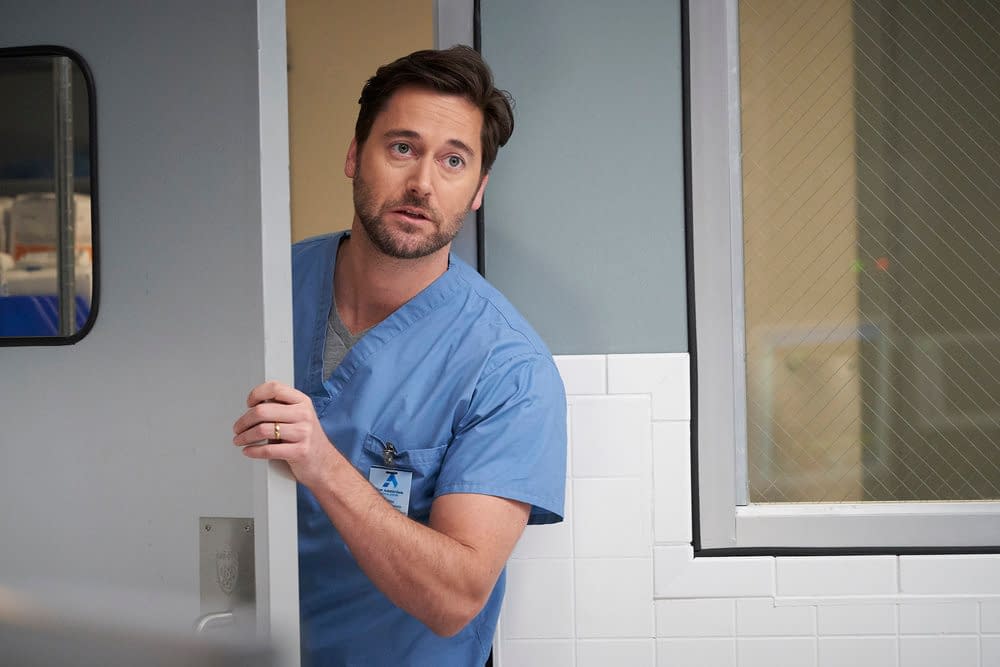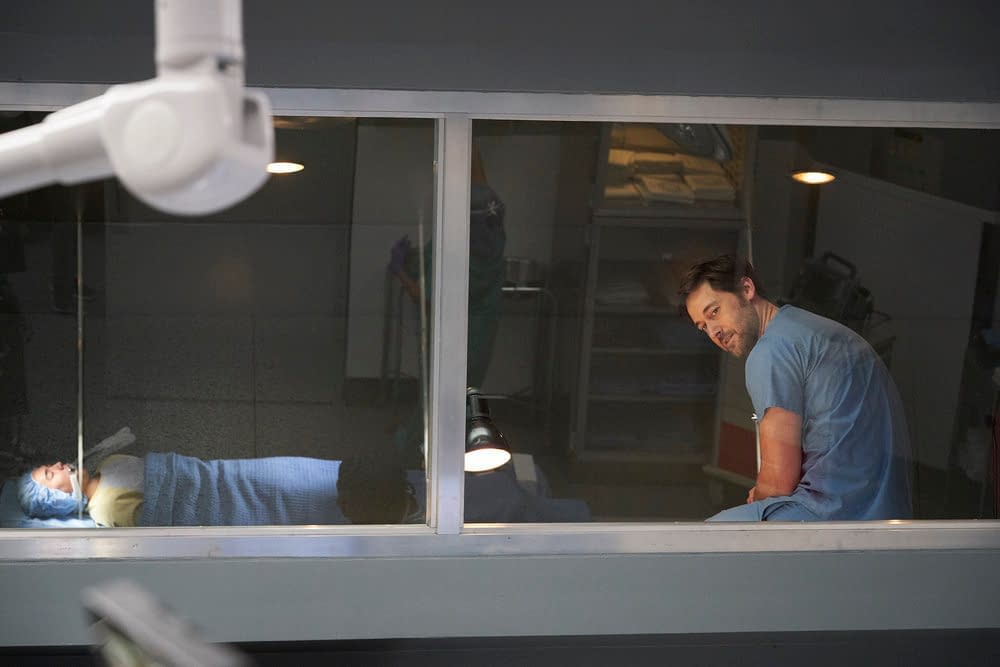 Taking advantage of the Television Critics Association's (TCA) winter press event, NBC announced that New Amsterdam had been given a greenlight for for three more seasons – taking it through the 2022-2023 season, and putting the show in the same "deal league" as This Is Us. The series' third season is expected in Fall 2020.

In the wake of the ambulance crash that ended season one of "New Amsterdam," medical director Dr. Max Goodwin must grieve the death of someone close to him while continuing his commitment to solve systemic health care issues at the hospital.

Add his new responsibilities as a father and his cancer still lingering in the rear-view mirror, everyone around Max has to wonder how long he can sustain this impossible load. But, "How can I help?" is not just Max's catchphrase, it's his reason for living. As long as he's helping others, he's able to find hope in the most hopeless of places.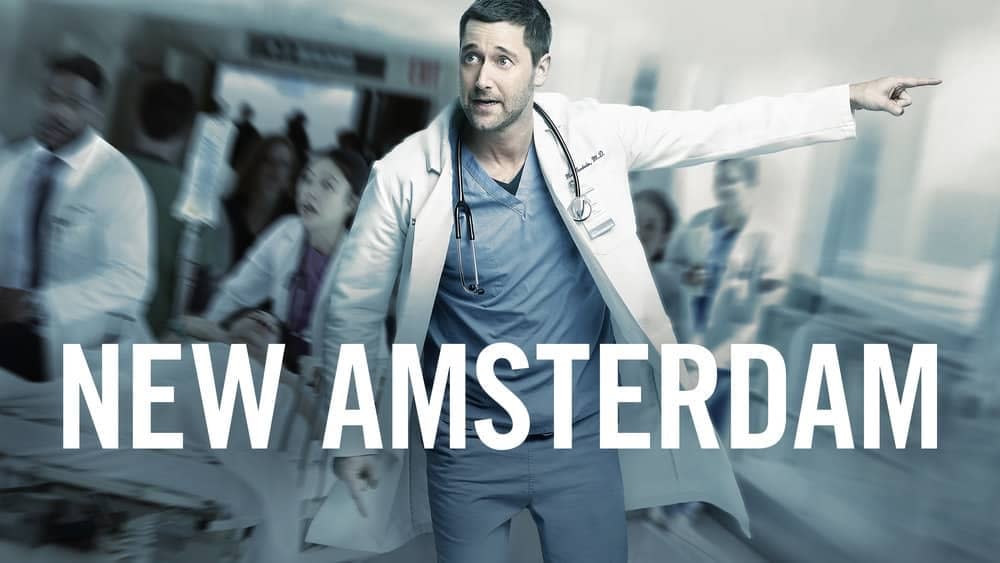 New Amsterdam stars Ryan Eggold, Janet Montgomery, Freema Agyeman, Jocko Sims, with Tyler Labine and Anupam Kher; and is inspired by Dr. Eric Manheimer's memoir Twelve Patients: Life and Death at Bellevue Hospital and his 15 years as medical director at the hospital.