Noah Hawley Describes 'Legion' Season 3's Use of Professor Xavier
While we're still coming to terms with the news that FX's Legion will not get another season after its 3rd, we're pretty excited about what series creator Noah Hawley has to say about introducing David's father, Professor Xavier.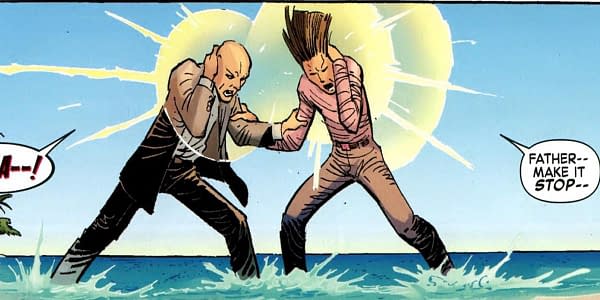 Hawley spoke to TheWrap about integrating Professor Charlies Xavier, who will be played by Game of Thrones alum Harry Lloyd in Legion season 3:
"We know enough, even in the mythology of the show, to know that when David was born his father went off to fight [Amal Farouk] and kick Farouk out of his body. And so I think what we're going to explore, is that story.

The good thing with Legion is that our reality is so detached from the comics — or anything — because it's David's subjective experience. The tesseracts in his reality doesn't really have to linearly tie to anything we've seen before.

At a certain point, his [David's] parents felt like the child was in danger and so they gave him to be raised by someone else. Not because they didn't want him, but for his safety, without realizing that already he had been compromised."
Dan Stevens, Rachel Keller, Jean Smart, Bill Irwin, Amber Midthunder, Jeremie Harris, Aubrey Plaza, Jemaine Clement, Hamish Linklater, and Navid Negahban are expected to return for the third and final season. Stephanie Corneliussen will also be joining the cast in season 3, as David's mother Gabrielle.
Legion will return sometime in 2019.