Take this with a big ol grain of ritual circle salt but, could THIS POST from the official Constantine Facebook page tease more than just an upcoming scene from The CW's DC's Legends of Tomorrow??
We were all super sad when the NBC-produced live-action Constantine series got the axe after just one season, because Matt Ryan is just delightful as the Master of the Dark Arts, and we wanted more.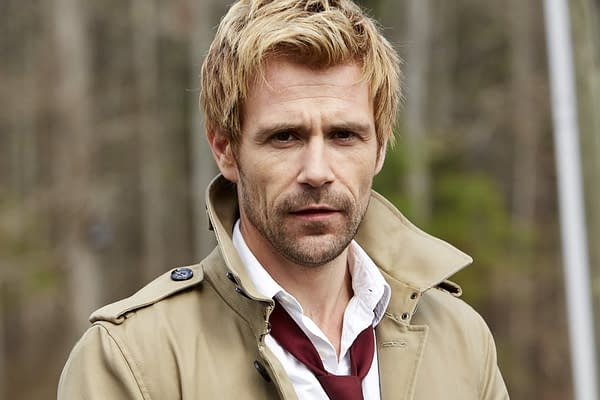 Cut to Ryan getting added to the cast of DC's Legends of Tomorrow on The CW as his trench-coat wearin' demonologist character, and rumors swirling once again about a possible revival of the series.
Sure, the above image could just be a tease of an upcoming Legends scene, but the use of the Constantine watermark with the caption of "prepare yourself!" has us thinking it's maybe more than that.
Would you WANT to see a second season of the show?
We'll let you know what we find out…
Enjoyed this article? Share it!