Our Scooby-Doo Series Rankings: From "Ruh-Roh" to Scooby Snack-Worthy
Hello, it is I, Eden: die-hard Scooby-Doo fan and lover of children's cartoons. I'm here to definitively rank all the versions of Scooby Doo's television shows throughout the years. Just to be clear, I'm not counting the direct to home video movies and specials (because we all know that Scooby-Doo Wrestlemania Mystery with John Cena would top the list, am I right?), here are thirteen Scooby-Doo series and my thoughts on why they rank where they do on my "worst to best" list: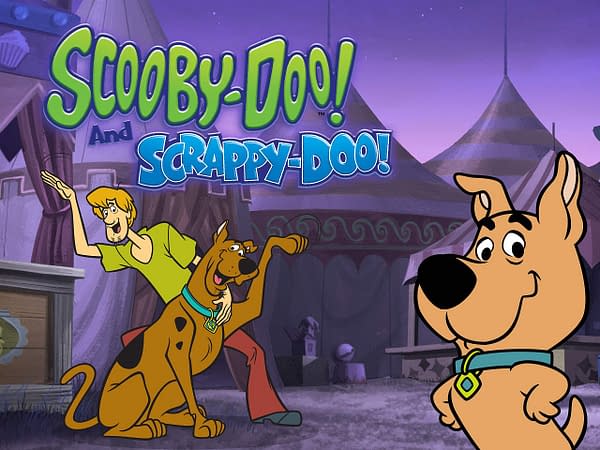 13 – "Scooby-Doo and Scrappy-Doo" (1979)
Not that I'm eager to hop on the hate train, but there's a reason why Scrappy-Doo, Scooby's nephew, is disliked. Does that smarmy little puppy think he can just waltz onto the show and make our favorite Great Dane look like an absolute buffoon? Please. I expect class from my mystery-solving talking cartoon dogs, thank you very much.
12 – "The 13 Ghosts of Scooby-Doo" (1985)
I swear, I won't turn this list into a "bash Scrappy-Doo" piece. This series is mainly just Scooby, Shaggy, and Scrappy. They deal with "real monsters" which is kind of the schtick of this series, and I don't think it worked very well. I mean, they put Shaggy in a red shirt. You can't just change cartoon characters' outfits like that!
11 – "Shaggy and Scooby-Doo Get a Clue" (2006)
This was another iteration that only has Shaggy and Scooby; not that they can't hold their own, but it's just not the same – the art style is even wildly different and modernized. I'm all for modernization, but sometimes the updates are best when they stick close to the original.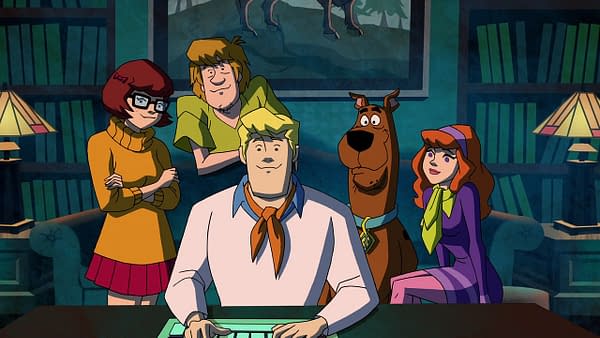 10 – "Scooby-Doo! Mystery Incorporated" (2010)
Daphne and Velma both have unrequited crushes on Fred and Shaggy respectively, and the story has a season-long story arc where they solve a missing person case from a mystery-solving crew that preceded them. It's an interesting idea, but not one that works for the characters we already know and love. Some things just shouldn't be, like Velma giving Shaggy a makeover and putting him in skinny jeans.
9 – "Be Cool Scooby-Doo" (2015)
I promise I won't keep harping on art styles, but this looks more like Teen Titans Go or Ben 10 than it does the original Scooby-Doo series. As far as the stories, the show focuses on the summer after the gang graduates high school – their last summer together before going off to college. Maybe I just like it best when things are kept simple and not complicated with further plots.
8 – "Scooby's All-Star Laff-A-Lympics" (1977)
Ordinarily, I wouldn't count this as it's a compilation of a bunch of Hanna-Barbera characters competing in Olympic-type events, but Scooby-Doo is sort of in the title, so on the list it goes. Cartoon animals being wacky: it's exactly what it says on the tin and always good for a giggle, at least until it gets repetitive.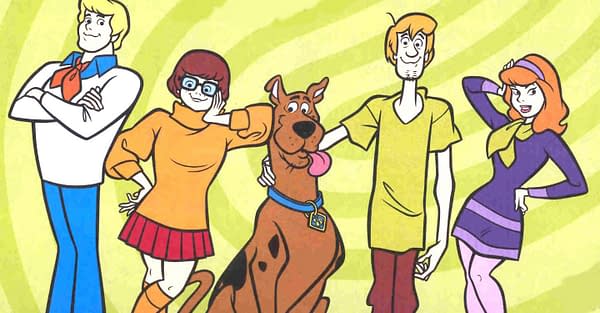 7 – "The New Scooby-Doo Mysteries" (1984)
Aah, the 1980s: a decade known for its spectacular and enduring creative choices, like the live-action Howard the Duck movie, and bringing back Scrappy-Doo…yet again. At least this time the show is a little better since the whole gang is in it, which is why something with Scrappy is ranking so high on my list. Unfortunately, there are a lot of 2- part episodes and the whole thing feels kind of disjointed at times. Hey, it was the 80s – at least they didn't give Daphne big fashionable hair.
6 – "Scooby-Doo and Guess Who?" (2019)
The newest iteration of the bunch, it still doesn't feel exactly like the original, but at least we've gotten away from the weird modern changes like Velma, Shaggy, and Scooby's love triangle. It looks like the original, sounds pretty close, and the celebrity guest stars each episode makes it feel a lot like The New Scooby-Doo Movies. Besides, who doesn't love Penn and Teller, Weird Al Yankovic, Sia, and Kenan Thompson?
5 – "The Scooby-Doo Show" (1976)
Second verse, same as the first – this one is basically a continuation of the first run of the series, with the stories getting a little wilder. "But Eden, if that's the case, why is it number 5?" Because it's my list, dear reader; but while it may feel like the original, the stories are a little weirder, wilder, and a little more serious causing things to tend a little less towards the wacky and zany.
4 – "A Pup Named Scooby-Doo" (1988)
Okay, I'm a sucker for things that are cute and chibi – like adorable little Scooby and Velma and the rest of the gang. I mean, would you look at little Velma's ginormous glasses? Cute characters aside, it's an adorable cartoon and even cuter take on the gang as young children instead of teenagers.
3 – "What's New, Scooby-Doo?" (2002)
Two words: Simple Plan. That's what's new in this series: a new theme song by, of course, pop-punk band Simple Plan. Aside from that, this series feels very true to the original, which is likely why I love it so much. Sure, there are updates – like cell phones and the internet – but it's still fun and wacky and never takes itself too seriously while still rooting it in the real world.
2 – "The New Scooby-Doo Movies" (1972)
What do "Mama" Cass Elliot, The Three Stooges, and Batman all have in common? They were all in this classic Scooby series! Despite the title, this hour-long TV series lasted a season and featured a different celebrity guest star every episode.
1- "Scooby-Doo Where Are You?" (1969)
Yes, the classic cartoon is still perfection. Did you know the mystery gang was originally supposed to be a rock group who solved mysteries in between gigs? They were dreamed up as a way to compete with the popular Archie cartoon! Luckily, changes were made and we got the classic Scooby gang as we know them today. In this case, you really can't get any better than the original flavor.