Pauley Perrette is Leaving Easter Eggs for Fans in Her Final Season on NCIS
We've known for a while now that this would be the final season for Pauley Perrette on the CBS series NCIS. The actress has played Abby Sciuto for 15 seasons and is only one of three actors to appear in every episode so far (Mark Harmon and David McCallum being the others). But Perrette announced last fall that this would be her final season as the shows resident goth/lab genius. But the actress appears to be going out with style.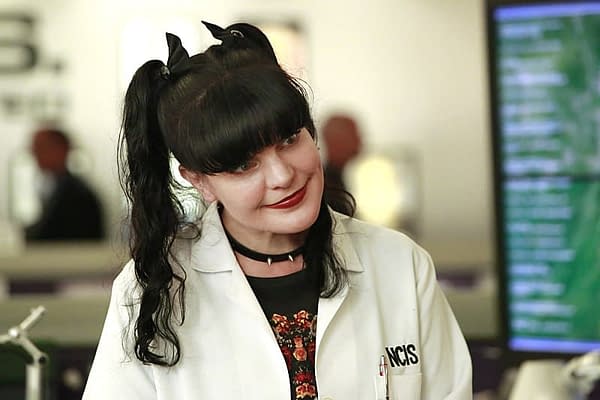 Fellow series actor Rocky Carroll told TVLine:
Her approach to [leaving] is to have fun with this. What she has been doing for her fans is make sprinkle in callbacks, certain Abby-isms, these little treats that the diehard NCIS fans will recognize. It's her 'farewell' card to the audience, where people will see it and go, 'Oh my god, that's from Season 2, when this happened with Tony' or 'when this happened with Kate.' She's trying to take you on this treasure hunt, where every time you're watching one of her scenes there's a throwback to a previous season.
I think that is an awesome way to say goodbye to her loyal fans who have followed her for years… or watch the show like crazy in syndication.
NCIS airs Tuesdays at 8 p.m. ET on CBS.