Peacock, ViacomCBS Strike Content Deal: Ray Donovan, Charmed & More
NBCUniversal's new streaming service Peacock just added an extra shot of adrenaline into its launch day library of television shows and films, announcing a licensing agreement on Wednesday that will bring popular Paramount programming from the VicaomCBS library. On the television/streaming side, Peacock members will have access to Ray Donovan, The Affair, Charmed (starting October 2020), Undercover Boss, The Game, Everybody Hates Chris, and Real Husbands of Hollywood (sorry, Star Trek fans) while they also remain available on ViacomCBS platforms. Films including The Godfather trilogy, Catch Me If You Can, The Talented Mr. Ripley, American Beauty, Patriot Games, Last Holiday, Fatal Attraction, The Firm, An Officer and a Gentleman, and more will have limited exclusivity windows throughout 2021, 2022, and 2023.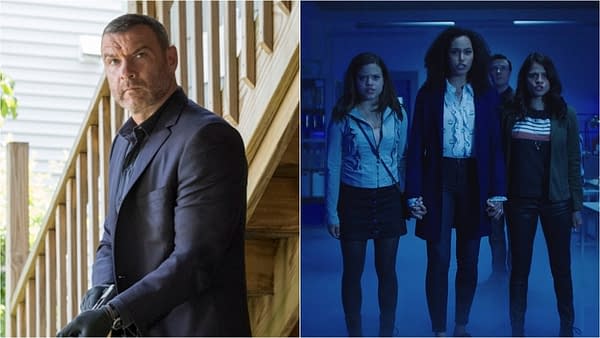 "We are truly excited to bring some of the most popular movies and series from across the ViacomCBS family of brands to Peacock," said Frances Manfredi, President, Content Acquisition and Strategy, Peacock. "We continue to expand the Peacock catalog with premium programming from NBCUniversal and beyond; partnering with companies like ViacomCBS to ensure that all of our viewers can choose from the best entertainment options available in the market today." For Dan Cohen, President, ViacomCBS Global Distribution Group, the news reflects on the quality of the company's programming library: "This agreement with Peacock demonstrates the incredible and enduring value of ViacomCBS content. The partnership we are announcing today is consistent with our strategy to maximize the value of our content by selectively licensing our library product to third parties while prioritizing franchise IP for our own platforms."
This month, NBCU's Peacock launches across mobile, web, and connected TV platforms with a free tier that features over 7,500 hours of movies, shows, and live/on-demand programming across news, sports, reality, and late-night. For $4.99/month, viewers can upgrade to Peacock Premium for more than 15,000 hours of content (or go ad-free with an upgrade costing an addition $5.00 per month).