"Scooby-Doo, Where Are You?" 50th Anniversary Blu-Ray [REVIEW]
When you have a cartoon series that lasted in pop culture as long as Scooby-Doo, Where Are You? has, you have to go big on the anniversaries. Warner Bros. Home Entertainment decided to go big for the latest anniversary to the classic cartoon series with a special edition Blu-ray. The official title of this thing is Scooby-Doo Where Are You?: The Complete Series Limited Edition 50th Anniversary Mystery Mansion. Yes, that is the real super-extended name of this collection, which we received a copy of and were excited to pop in and watch.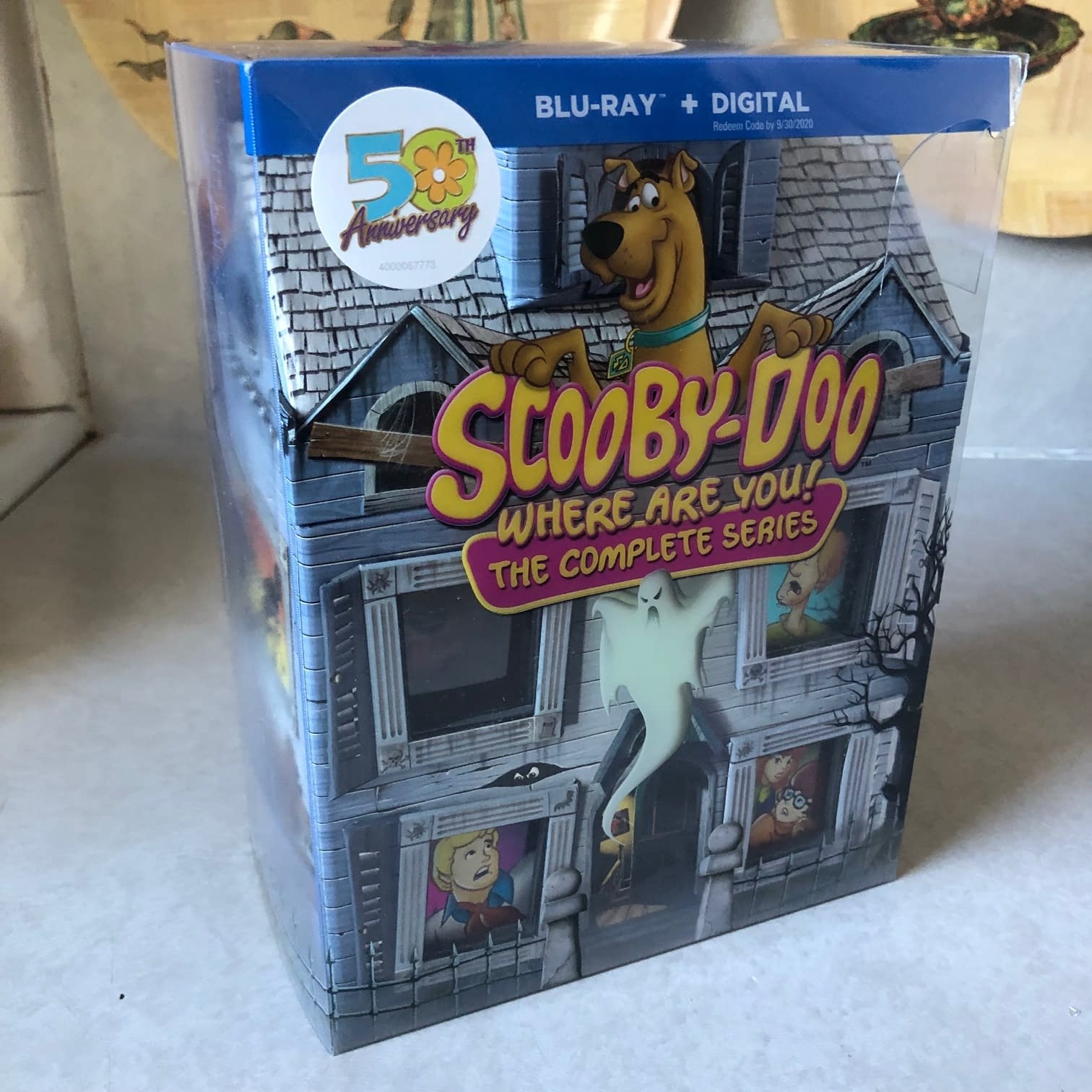 Going over the box first, let's just take in the moment that they made this look like a spooky mansion with all of the gang in every window. This is an awesome little box set that makes it worth putting on display and showing off to people who know what's up. The box is basically a thicker cardboard than your usual boxes like this, and the top just slides off. There's no real lock to snap to this, its a cardboard box that's meant to be this way for easy access.
Inside you get a couple of goodies, starting with this Scooby-Doo pocket keychain from Funko. This was a cute item to get as we see Scoob looking at us with those vinyl eyes and his tongue sticking out, waiting for the next Scooby Snack to come his way.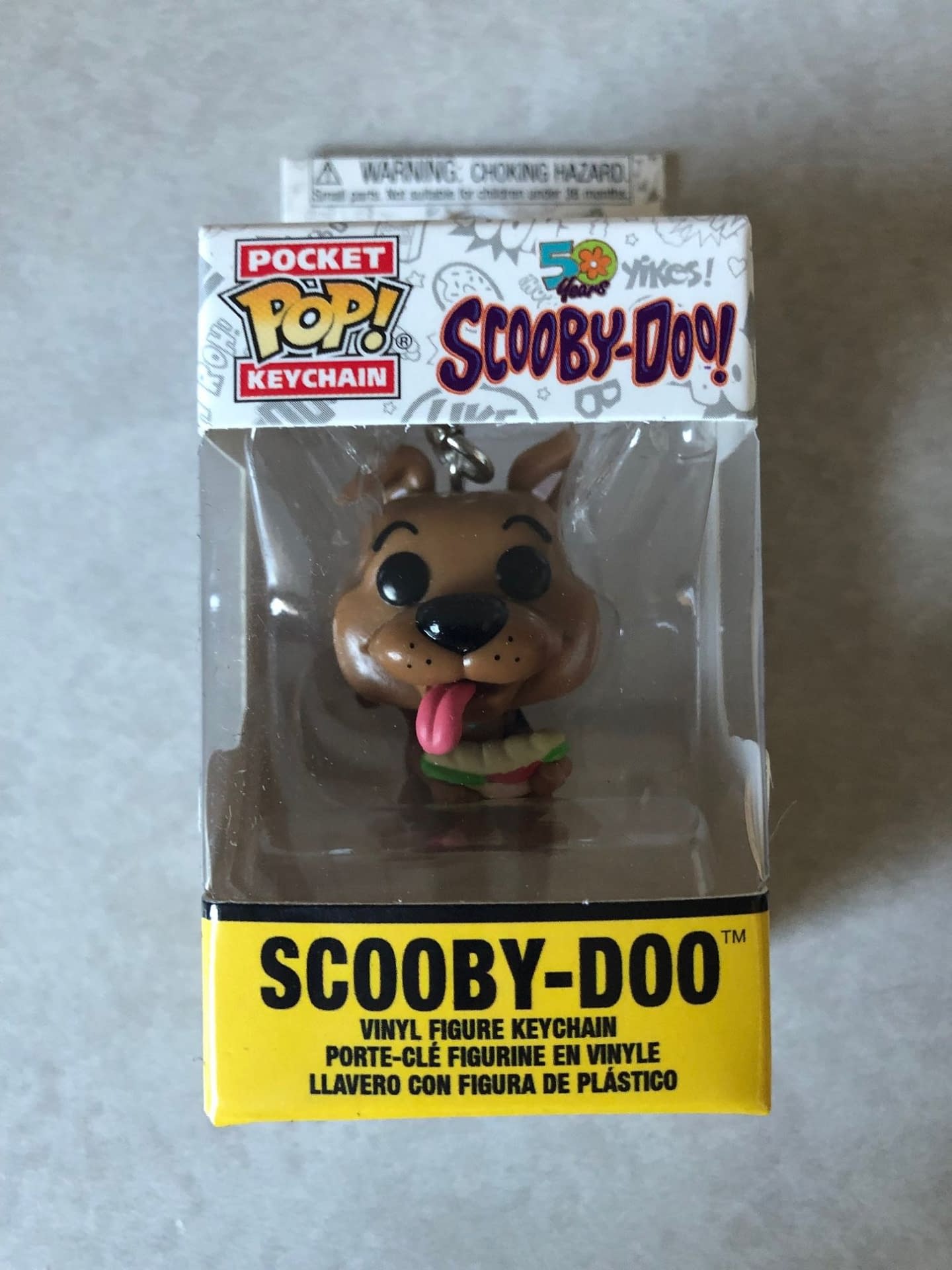 Next up is the Scooby-Doo Encyclopedia. This is a fun little flip book about the same size as the Blu-ray discs that have fun facts about the show. It's mostly fictional stuff, as you can see from the picture below of the Mystery Machine, it shows you everything inside you never knew it had. This is filled with gags, inside references, and a bunch of old-school Hanna-Barbera humor. A cute little item to have with the set.
As for the Blu-ray itself, you're getting all of the original episodes over four discs. Each one cleaned up and formatted for HD with improved audio and the best quality visuals you can give a 50-year-old cartoon series. And just in case you're not in the mood to pop in a disc, they're all available digitally with a special code to download all the episodes and watch them whenever in the same quality. The set also comes with some featurettes from previous releases like how to draw the characters, a music video, taking the Scooby-Doo challenge, and more. But there are four entirely new featurettes added which include a bio on Frank Welker, a look at the character and his evolution over the years, a look at the live stage production being made right now, and a narrative history of the cultural impact of the show.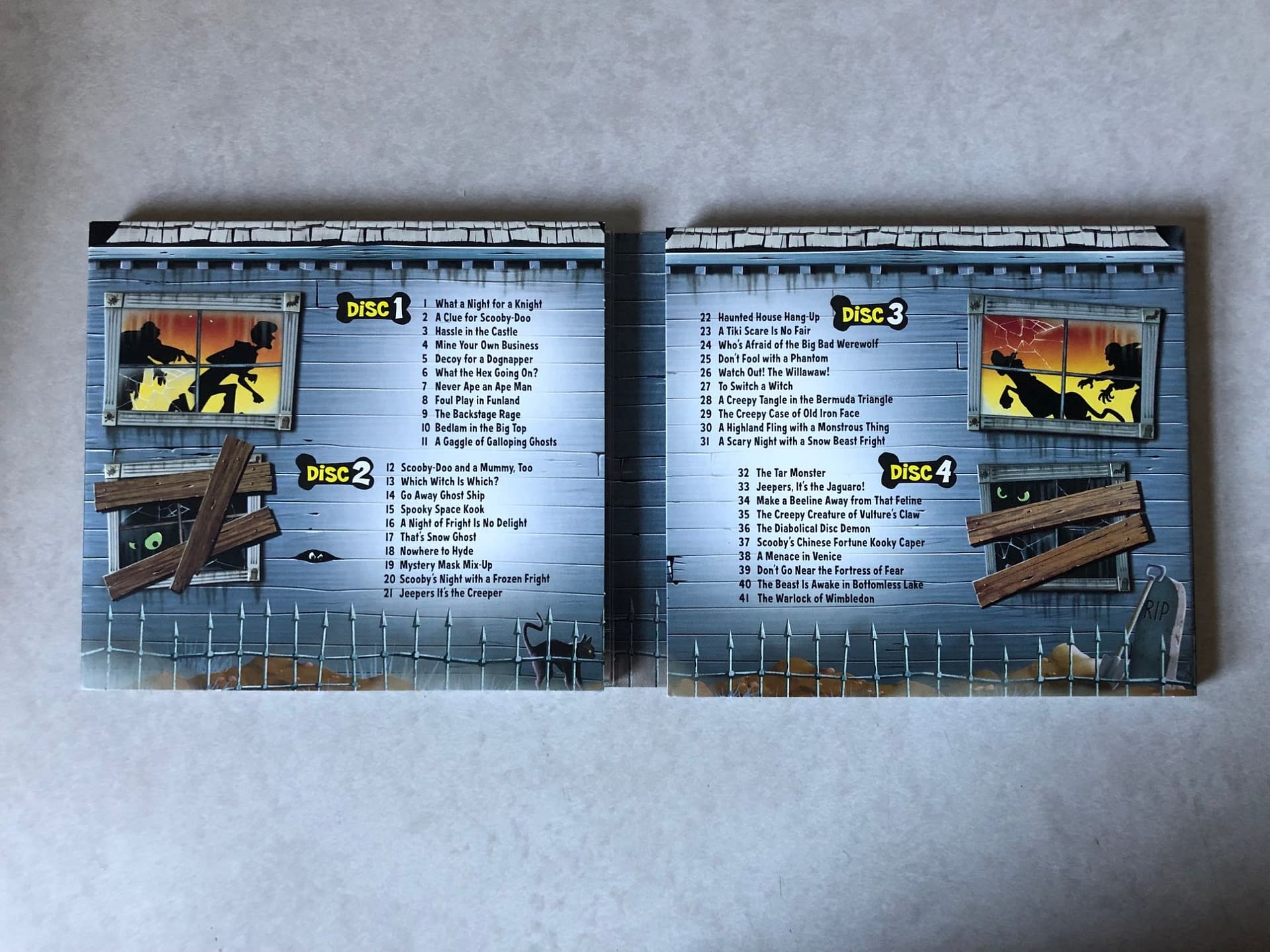 Overall, I really enjoyed adding Scooby-Doo Where Are You?: The Complete Series Limited Edition 50th Anniversary Mystery Mansion to my collection. Like a lot of you reading this, I grew up watching the show, whether it be in syndication on some random channel or part of Cartoon Network's mainstay lineup for years, or part of Boomerang's for years, or random clips on YouTube you show kids to get them into watching the show. It is a strange and wonderful iconic cartoon that rightfully deserves a collection like this. The only thing that would have made it better would have been a box of Scooby Snacks to go with it. I highly recommend it for everyone to watch alone, with friends, with their special someone, and with their kids. Over and over until the music from the show is burned into your memories for life.