Hola, fans of "The 'Dale"! For those still new to the game, that's The CW's Riverdale.
Welcome back to the saga of "Betty and Her Dark Passenger" in "Witness for the Prosecution", but there's so much more – like Archie the Vigilante!
Again…
Isn't that like the third time in four seasons that Archie has decided to take the law into his own er… fists? And how well did that work for you with the red circle stuff there, bud?
Archie's dumb decisions aside, the episode was crazy and ridiculous in the normal way, which I'm grateful for.
Speaking of Archie, his crusade for the community center is noble…except for the fact that it would absolutely never actually work. It's doomed to fail – and not just because the storyline of "Archie vs mob boss pt. 2: the vigilante fails again" is tired. It's just not feasible, believable that a what – 22 year old small time drug dealer is extorting local businesses for "protection" as well as recruiting local children to sell his wares on the street? What's next, are Archie and Monroe going to save a teenage girl from a prostitution ring run by Dodger himself?
The whole thing is just as absurd, but not as absurd as Betty back on her serial killer "Dark Betty" bullsh*t. I mean…very valid paranoia.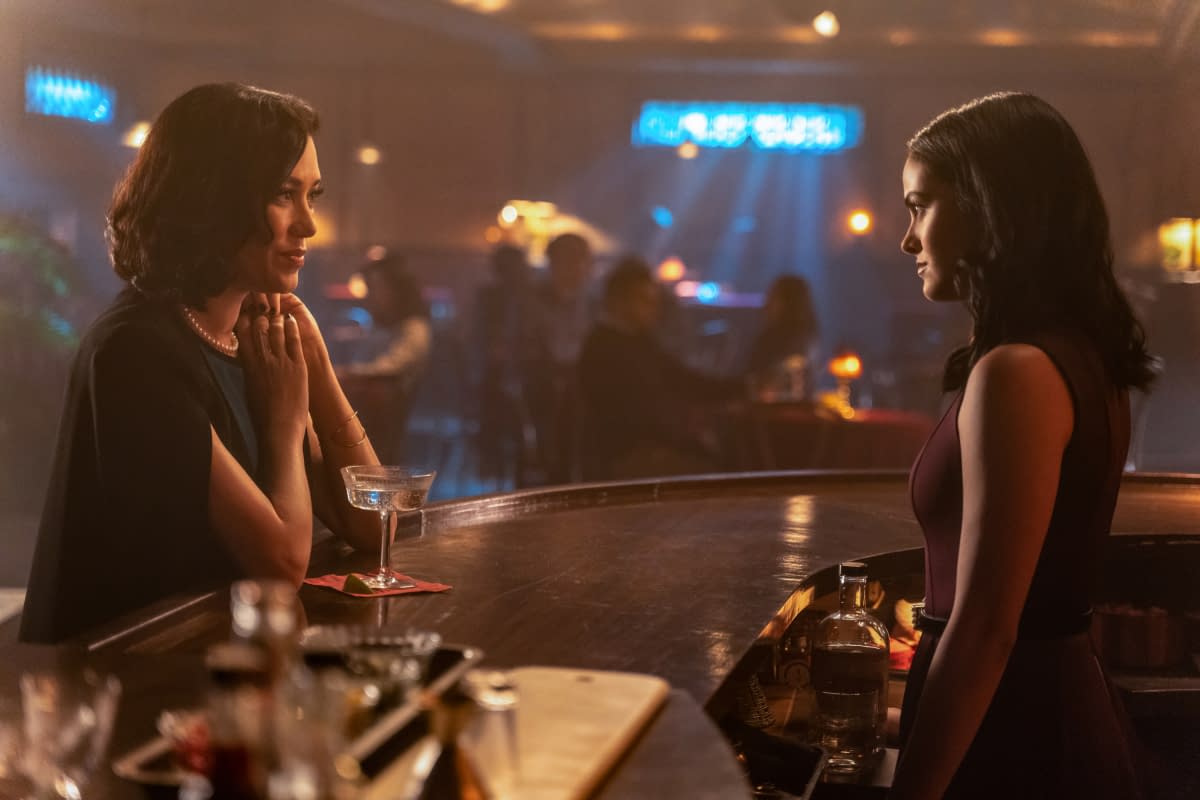 Now, I don't want to come off as overly critical of the episode…but the "serial killer gene" is complete and total poppycock and beyond that, it's just hurtful.
Think about it: you're literally condemning someone based on a single element of their genetics. Sound sketchy and familiar in the worst way? It is!
And maybe this is because I've been watching a lot of The Good Place, but I believe that people can change and they shouldn't be treated on a guilty until proven innocent basis.
Also, growing up with a serial killer father who grooms you from a young age is not exactly a strong case for the "this gene makes you a serial killer" thing.
I'll say it again: people change! They should change and strive to be better people!
But I digress. Also, on less Betty-centric stories, Jughead is the newest "Carolyn Keene" type ghost writer and it's ridiculous, but Riverdale appropriate ridiculous. This is the kind of crazy that feels appropriate, strangely.
Oh, and updated theories on the "dead Jughead" flash forwards; my top three right now are zombie Juggy and an undead Archie storyline, faking his death to get him out of some frame job at Stonewall prep, or they could get wild and crazy and bring a secret twin into the mix.
What? That last one is totally canon. And Cole has an actual twin. So…
Okay, so that would be the "soap opera" cop out resolution, but I am firmly in the camp that's pushing for the zombie apocalypse coming to Riverdale. What could possibly be cooler?!
Exactly: nothing. So, less Betty and this "high school FBI mindhunter" crap, less Archie failing at playing straight edge gang leader, and 4,000% more The Walking Riverdale.
…Riverdale Dead?
Riverdale of the Living Dead?
Regardless, I know Halloween is over, but please, Riverdale –
Show me the zombies!
Enjoyed this article? Share it!