'Roswell, New Mexico' Crash-Landed Into San Diego with a Sold-Out Secret Event
Madeline Potts wrote from San Diego Comic-Con:
Fans flocked to their emails after Aisha Tyler announced that she would be hosting a "secret" Roswell event at SDCC 2018. I, along with 75 other attendees and their plus-ones, was lucky enough to hang out with cast members Jeanine Mason (Liz Ortecho), Nathan Dean Parsons (Max), creator Carina Adly Mackenzie, and, of course, our host for the afternoon, Aisha Tyler. Over beers (provided by the Roswell team) we watched as the cast discussed the upcoming season, filming, almost-kisses, and the hard-hitting political issues that Roswell, New Mexico will address.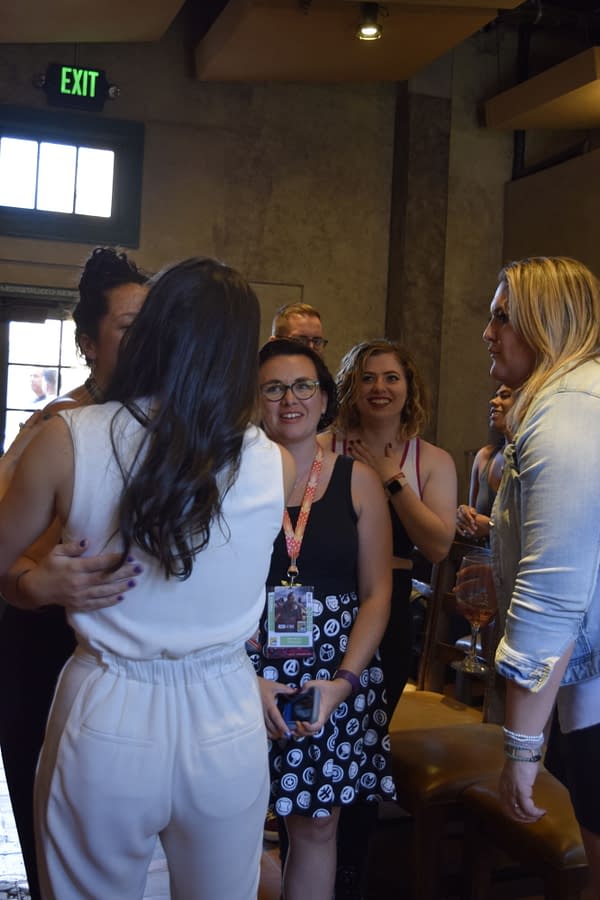 As the cast shared a carafe of rosé (as all casts should) they explained the plot of the upcoming reboot. After being asked to take a crack at a Roswell reboot and receiving advice from friend Julie Plek, Carina Adly Mackenzie pitched the show she wanted "they were grown-ups, and they were cowboys, and it was political." The show will star star-crossed lovers Jeanine Mason as Liz Ortecho (a human scientist) and Nathan Dean Parsons as Max (a cop and "secret" alien.) Set in the sleepy town of Roswell, New Mexico, Liz will uncover the secrets of the 1947 UFO crash.
The show will also feature an "epic romance" between Liz Ortecho and Max, and showrunner Carina Adly Mackenzie teased that the show will feature a lot of almost-kisses:
"We were shooting an almost-kiss at sunset. And, I'm not kidding, our DP was making the flare from the sun go from her mouth to his mouth, so it's like they're not kissing but the sun is making them kiss… and we are screaming in the video village like, 'Oh my GOD!'"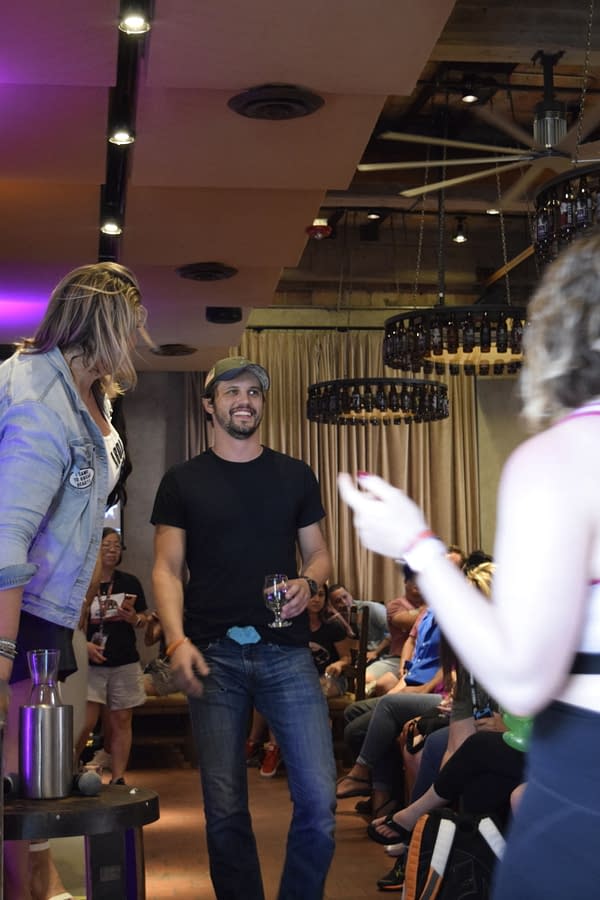 Set in Trump's America, Roswell, New Mexico will push the boundaries of what being an Alien really means. "Being an alien as an adult in this particular era is extremely frightening," says Mackenzie.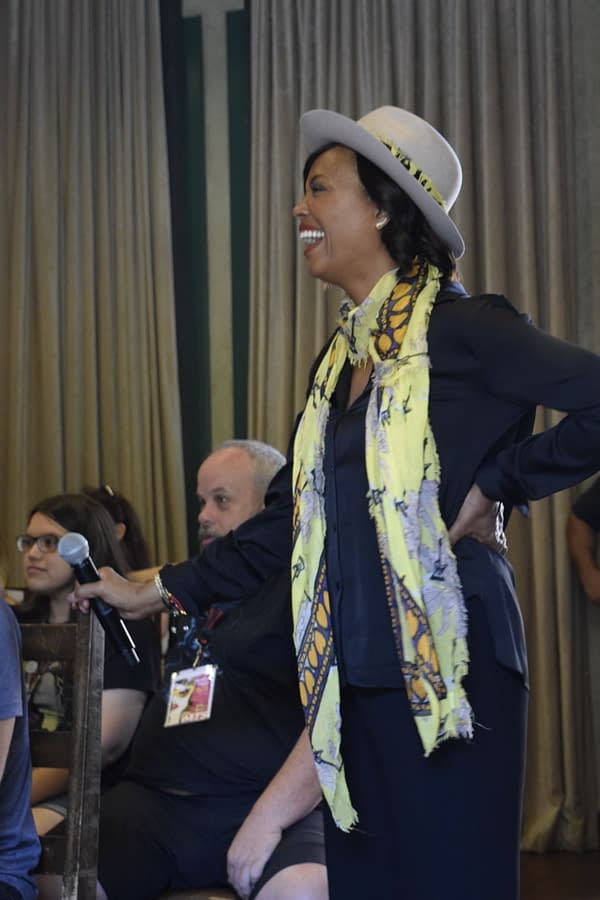 As a member of the group Latinas Who Lead, Jeanine Mason discussed how immigration and the idea of the illegal "alien" will play an integral role in the reboot.
"What I'm so excited about is that Liz is a first-generation Mexican-American. But her father Arturo [played by local New Mexico actor Carlos Compean] is an undocumented character."
With romance, political urgency, and drama, Roswell, New Mexico is sure to be a hit.
After the panel fans asked questions, took selfies, and chatted with the cast and showrunner about all things Roswell, New Mexico. The event proved that every single SDCC panel should come with a glass of beer.
Roswell, New Mexico will premiere on The CW in 2019.