Shawn Spears vs. Dustin Rhodes: AEW Double or Nothing Results
Shawn Spears takes on Dustin Rhodes in a last-minute addition to the AEW Double or Nothing card. I'm Jude Terror, and I gotta thank both Jeremy and even, loathe as I am to say it, Chad, for giving me a little break! Of course, they had easy matches to cover with far less flippy stuff.
So where am I at on predictions so far? I had Best Friends, Cody, and Statlander. I didn't get the Ladder Match, but I did point out that it depended highly on who the mystery opponent was. I have Shawn Spears in this match. Let's see if he can pull off the victory.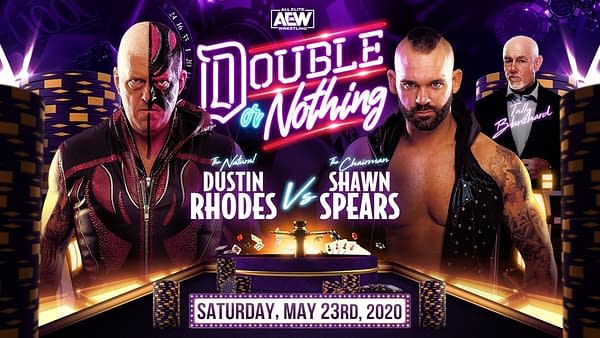 Shawn Spears vs. Dustin Rhodes: AEW Double or Nothing Bragging Rights Match
Spears came out first and called Dustin Rhodes' career mediocre, which is really the pot calling the kettle black. Spears said Dustin Rhodes was at home washing his tights, but Rhodes's music played. No one came out though, and Spears grinned at the camera. It was a setup, apparently. Spears demanded Aubrey Edwards ring the bell and start counting Rhodes out. She reluctantly complied. Rhodes's music hit again, and this time… Brandi Rhodes came out.
But as Spears yelled at Brandi, Dustin came up from behind. The brawl was on, and both men traded punches in the corner as Rhodes ripped off Spears's jacket. Next, Dustin ripped off Spears's shirt. Is this a bra and panties match? One of Spears's shoes was next, and Dustin stomped him in the corner. Spears reversed an Irish whip into a clothesline and took his belt off. Spears is going to be completely naked by the end of this match. He gave Brandi Rhodes the finger, wrapped the belt around his fist and punched Rhodes, but Rhodes hit a power slam and, I have to point out now that I'm not making this up, ripped off Spears's pants. Then he pulled down Spears's underwear and spanked him.
The Finish
Rhodes hit an inverted atomic drop and dumped Spears to the outside. Rhodes followed and hit some punches on Spears but Spears shoved him into the ringpost. It was only now that Spears pulled his underwear back up. The camera panned in to show Spears had Tully Balnnchard's face on his underwear. Back in the ring, Dustin hit the Final Reckoning for the three-count.
That was a quick and fun match, basically a squash with some extra embarrassment for Spears. Not sure what Spears did to deserve that, or what we as viewers did to deserve seeing him naked. Guess that Shawn Spears push will have to wait even longer. I also guess I was way off with this prediction, as not only did I have Spears winning, but I had him keeping his pants on for the entire match. Ah well, can't win 'em all. It's a good night for Rhodes brothers at AEW Double or Nothing. After the match, we got a preview for All Out and a memorial for Hana Kimura. Excalibur asked people to be nicer to each other.
Thanks for reading Bleeding Cool's AEW Double or Nothing Live Coverage. I believe Jeremy will be taking over for the next match, which is Nyla Rose vs. Hikaru Shida.
---
---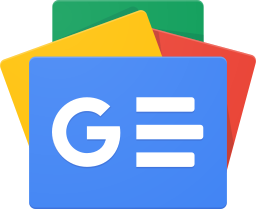 Stay up-to-date and support the site by following Bleeding Cool on Google News today!