Murder Hits Home for Bill Pullman's Detective Harry Ambrose in 'The Sinner' Season 2 Trailer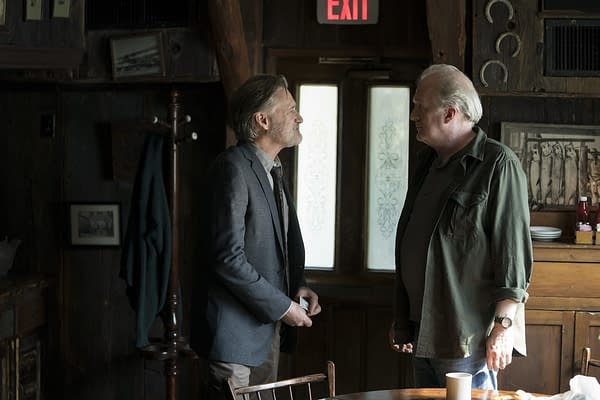 While he may have closed – and barely survived – the case of Cora Tannetti (Jessica Biel, who also serves as executive producer), Bill Pullman's Detective Harry Ambrose is learning that the wicked don't rest in a new trailer for season 2 of USA Network's mystery-thriller anthology series The Sinner. Set to premiere on August 1 at 10 p.m. ET/PT, the new season finds Amrose returning to his hoemtown in rural New York to investigate the case of an 11-year-old boy (Elisha Henig) who murdered his parents without an apparent motive.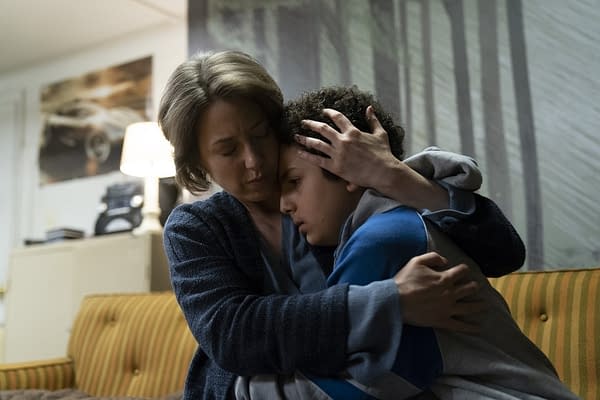 Joining Pullman on the second season of The Sinner are Carrie Coon (The Leftovers) as Vera: a complicated, enigmatic piece to this myserious puzzle; Tracy Letts (Lady Bird, The Post), as Jack Novack: childhood friend of Harry and father of rookie detective Heather Novack; Natalie Paul (The Deuce) and Hannah Gross (Mindhunters). While not much has been released about her character, Coon has some thoughts: "Dark and disturbing is my bread and butter. Season 1 sold it for me. I loved the idea of a whydunit instead of a whodunit. It's just good old-fashioned fun."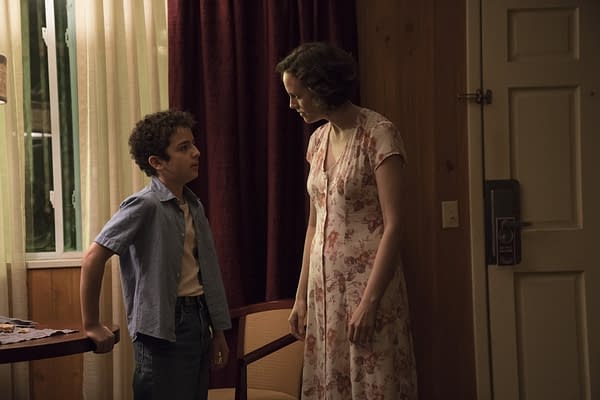 Showrunner Derek Simmonds preferred to keep her secrets secret a little longer, though:
"There's very little I can say because understanding her is a part of some of the reveals along the way. She holds a lot of secrets, and she's deeply, personally involved with the events of the crime. I'll just say she's a very formidable, complex woman."
Executive produced by Jessica Biel, this new story of THE SINNER follows Detective Harry Ambrose (Bill Pullman) who returns to his hometown in rural New York to assess an unsettling and heart wrenching crime — parents murdered by their 11-year-old son (Elisha Henig), with no apparent motive. As Ambrose realizes there's nothing ordinary about the boy or where he came from, the investigation pulls him into the hidden darkness of his hometown. He's pitted against those who'll stop at nothing to protect its secrets — and the mysterious Vera (Carrie Coon) who proves to be a complicated, enigmatic piece to this haunting puzzle. Also executive producing this season is Derek Simonds, Charlie Gogolak, Michelle Purple, Brad Winters and John Coles.