Slow Horses: Gary Oldman & Cast Talk Season 2, Tease Seasons 3 & 4
Gary Oldman & the Slow Horses cast tease what's coming in Seasons 3 & 4 of the darkly comedic spy series based on Mick Herron's books & more.
---
Slow Horses, the Apple TV+ adaptation of Mick Herron's popular Slough House spy novels, has a third season already completed and coming soon. The fourth season is about to begin production. The series stars Gary Oldman as Jackson Lamb, a burned-out legend in the British intelligence service overseeing Slough House, a division of MI5 where spies are exiled they screw up at The Park. The rest of the cast includes Saskia Reeves as the cannier-than-she-looks secretary Catherine Standish, Jack Lowden as wannabe hotshot River Cartwright, Rosalind Eleazar as Louisa Guy, Dustin Demri-Burns' Min Harper, and Christopher Chung as antisocial hacker Roddy Ho.
At a Deadline-moderated FYC panel, the cast teased some of seasons three and four. The third season is based on the third book "Real Tigers" and sees the group work together to foil a rogue agent when one of their own is kidnapped. Season two added Kadiff Kirwan as Marcus Longridge, an agent with a gambling problem, and Aimee-Ffon Edwards as fan favourite character Shirley Dander, a violence-prone rageaholic agent. Season 3 features Gangs of London star Ṣọpẹ Dìrísù as disgraced soldier Sean Donovan. In season three, the Slough House team must break into MI5 HQ while also dealing with the Secret Service.
Jackson Lamb, the Heart of "Slow Horses"
Oldman stressed that viewers shouldn't expect any character growth from Jackson Lamb. "Mick Herron said that the plot is secondary; it's about the characters and how we connect with them. Yeah, there's a story, and there's a plot, but with each season, we get a lens that looks at a character, and we learn a little more about [them]," he added, saying that Lamb is a fascinating character; a much better spy than you'd expect and despite his constant put-downs towards his employees, he's a loyal man.
"It's wonderful to have this sort of freedom to be so nauseous. When I get the script, and I've got a line that's a put-down or an insult, I just can't wait to see their faces. He's knowingly obnoxious, he's sort of constantly winding people up. He gives the impression that he doesn't care, and I think probably may care the most. He is very, very loyal. Even though he thinks they're a bunch of losers," Oldman said.
Spies Eat Badly
Slow Horses highlights the unusual eating habits of spies in a way that other spy books and series don't. Mostly they eat terrible takeout food. Lamb loves greasy noodles from his local Chinese takeout. "We shot that in the morning. Because we had angles coming in and then overs where you could see me eating, then from the other side of the room, I think I ended up eating 17 bowls of noodles, and then we broke for lunch," he joked. "I didn't go near a noodle for a long time."
"I think that's why the books were successful. I think, hopefully, it's why the show works. You don't see James Bond go to the loo, and Miss Moneypenny doesn't pick her laundry up and go to the launderette," he added.
The Rest of The Cast of "Slow Horses"
Oldman said that Diana "Lady Di" Taverner, the ruthless Deputy Director-General of MI5 and head of operations played with regal haughtiness by Kristin Scott Thomas, "really comes into play" in Season 3.
Reeves added that there's more action. "There is a lot of bang, bang, chase, chase," Reeves said.
The obnoxious Roddie Ho dyes his hair blonde to get the attention of Louisa Guy, who's mourning the loss of her boyfriend, the astonishingly incompetent agent Min Harper (Demri-Burns), who was murdered in season two.
"Ho fancies Louisa in Season three, and Louisa goes a bit mental trying to rid herself of her old identity, so she dyed her hair blonde, and then you try and copy me, but your is a bit orange," said Eleazar.
Reeves plays Catherine Standish, the office administrator, who has been around MI5 for a long time. Reeves said that Standish is grateful to have a job, particularly as a recovering alcoholic. "She has to put up with a lot, but she can give as good as she gets, and she's probably the best spy out of all of them. But she's just a secretary," she said.
Spoilers as The Cast Discusses Season Two
Marcus Longridge joined Slow Horses in Season two, deemed unfit due to his gambling addiction. Kirwan said, "It's like starting school halfway through the term, and everyone's already started and made friends, but to be honest with you, it was very easy. I was welcomed with open arms."
Min Harper's death at the hands of the Russians was a major plot point in Season two, but Demri-Burns says despite being killed off, it's nice to play a role with so much impact. "He's smart, and he can get by, but he's just not quite got the goods," he added. "I think he's a bit useless."
Harper's death influences Louisa Guy, who channels her grief into getting his killers.
"It all happens so quickly over the course of two days, so she doesn't have any time to grieve. She goes straight back into a job. I'm sure we've all lost someone in our lives, and grief kind of works in really weird ways. She just doesn't have any time to process it, so her energy is kind of displaced into fighting and finding out why the Russians killed him. That follows through … we can't say too much about the next season, but sometimes when a life event like that happens to you, it can really change the fabric of your being," Eleazar added.
Apple renewed Slow Horses for both season three and season four, the latter will start filming next week. "We're just about to head off to shoot season four, and if you think Jackson Lamb is flatulent now…," jokes Oldman.
Slow Horses is streaming on Apple TV+.
---
---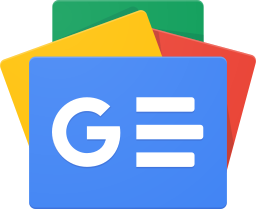 Stay up-to-date and support the site by following Bleeding Cool on Google News today!