SNL "The Impossible Hulk": Don't Make Idris Elba Angry. You Won't Like Cecily Strong When He's Angry. [VIDEO]
By now, we've heard all of the scuttlebutt [Ed: Bleeding Cool TV's unofficial 'word-of-the-day"] about James Gunn taking over the reins of Warner Bros.' Suicide Squad sequel – a shift in the geek directorial power structure that resulted from "Misney Studios" deciding it was having too good a run of near cult-like adoration and that it was time to metaphorically empty a clip into its own paw.
Because when you're a corporation whose moral foundationa was built by a man of Walt Disney's noble character, there is a certain level of decorum that must be maintained: old tweets that were owned up to and apologized for will never be tolerated.
Testifying before Congress to destroy the lives of three animators/labor union organizers who dared lead a strike against your labor practices by labelling them "communist agitators" on the other hand…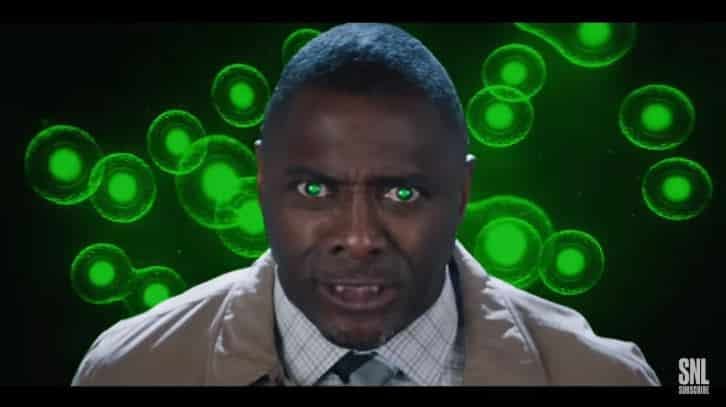 So with a change in director usually comes a change in cast: Will "Blue Man Group" Smith is out as Deadshot, and Luther star / Saturday Night Live host Idris Elba is reportedly in negotiations to join Gunn's Squad – but what you're about to see might just change everything.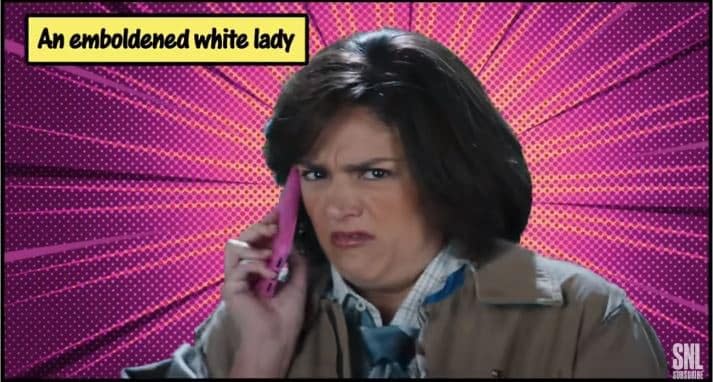 Thanks to the hard-hitting journalists at SNL, it appears "Misney" not only made Elba an offer to replace Mark Ruffalo as Dr. Banner/The Incredible Hulk but apparently moved ahead with a trailer for the pilot, too. While there's been a ton of talk about MCU (Misney Cinematic Universe) Phase LXII looking to take the films in some bold directions… this one?
Ummm… it's definitely bold.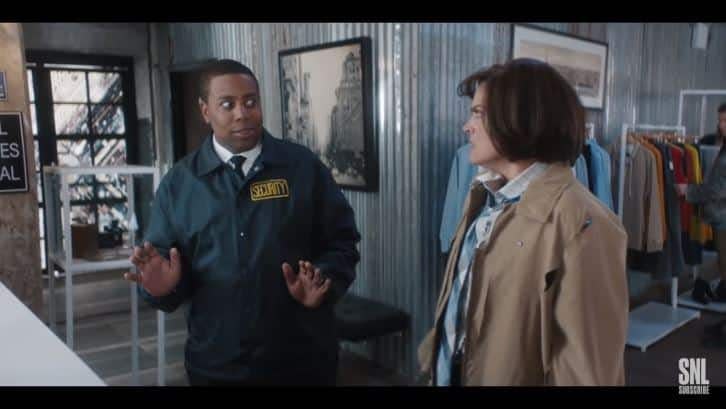 In an isolated apartment above a Tony Burch, a failed gamma radiation experiment results in a Dr. Bruce Banner (Elba) changed to his very genetic core – haunted by the demon (Cecily Strong) that now rages within him… demanding to be let out, And to talk to your manager.
An impossible demon who's angry, emboldened… and privileged:
While no one at "Misney" asked for our input, the fine folks here at Bleeding Cool drafted up an opening that still needs a little work but we feel gets to the true heart of the pilot: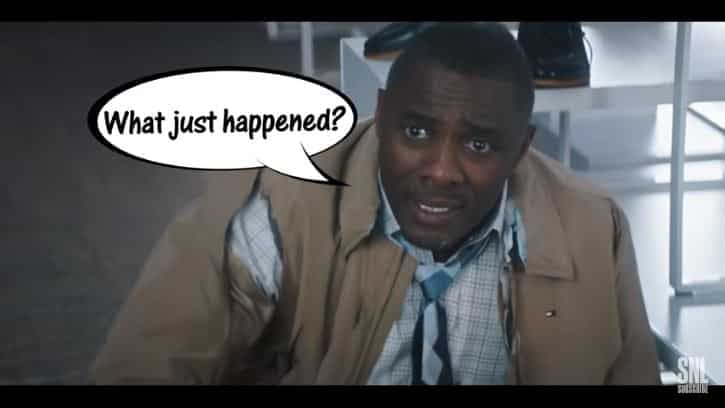 Dr. David Banner – physician, scientist, stereotyped black man… searching for a way to tap into the hidden strengths that all over-emboldened white women with a smart phone have.

Then an accidental overdose of gamma radiation alters his body chemistry.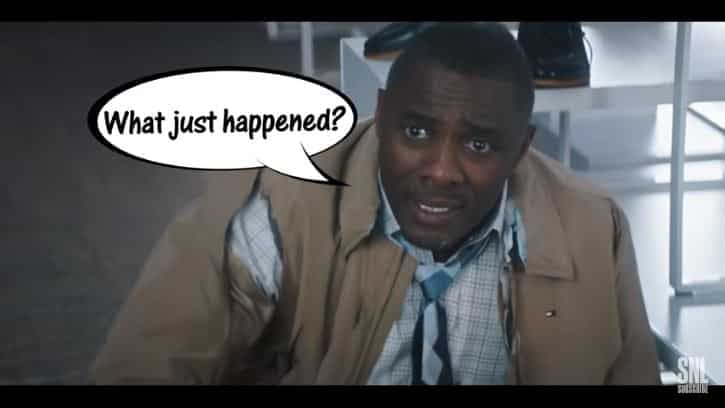 And now, when David Banner gets accused of being "angry" or "aggressive," a startling metamorphosis occurs. The creature is driven by rage and avoided by an investigative reporter – and pretty much everyone else.

[Banner:] "Don't make me feel aggressed. You wouldn't like me when I feel aggressed."
The creature is avoided over complaints/accusations that don't exist. David Banner is believed to be a pushover. And he must let the world think that he is a pushover, until he can find a way to control the raging 911-speed-dialing spirit that dwells within him.