"Star Trek": It's No Rules… No Regulations… All "Picard" in Action-Packed Promo [VIDEO]
CBS All Access is preparing its warp core to launch Star Trek: Picard next week. While not revealing anything new, the streamer offered a supercut of the jam-packed scenes to come. All while the former U.S.S. Enterprise captain (Patrick Stewart) provides the voiceover to get us all in the mood.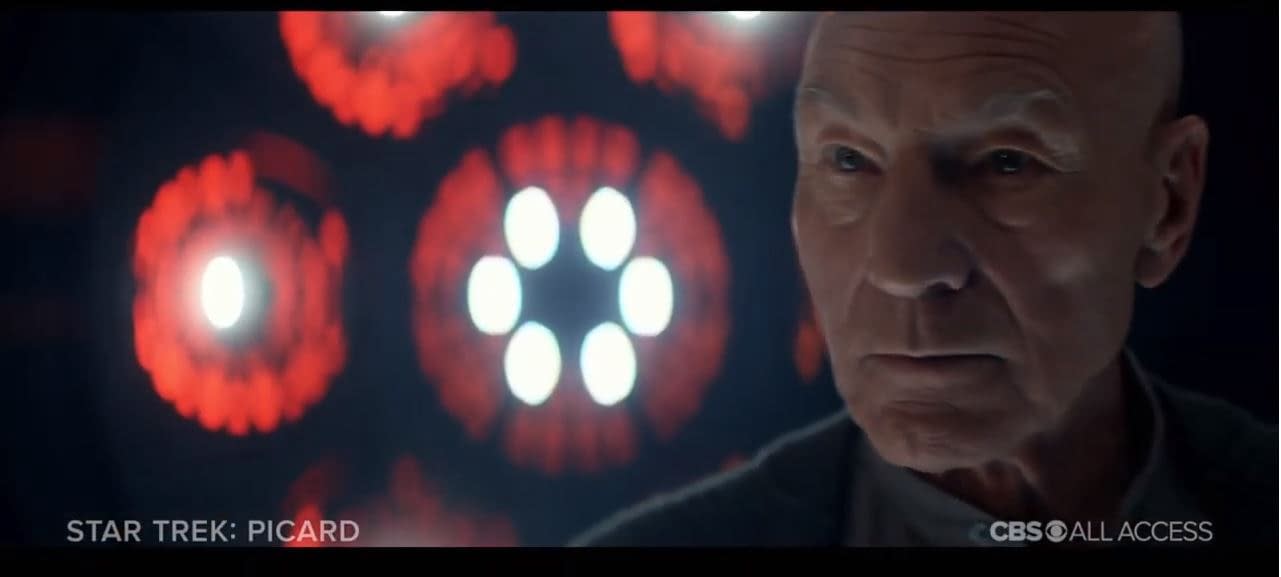 One thing's for sure, there will be a lot of running, firing and aerial dogfights in the upcoming series as the latest Star Trek adventure unfolds. Among the scenes highlighted: there are Romulan ships attacking planetside; Dahj (Isa Briones) enduring severe burns; Seven of Nine (Jeri Ryan) mourning the loss of someone and dual-wielding blasters; Guards drag Picard presumably to prison, and a brief shot of Hugh (Jonathan Del Arco) running upfront.
"Star Trek: Picard" – Our Story
The series is the latest from executive producer and creative head of Star Trek Alex Kurtzman. Picard follows the character trying to fulfill his life while in retirement tending to his vineyard when Dahj approaches him requesting help. He is a changed man following his last mission in Starfleet leading the evacuation of Romulus as admiral following the events of 2009's Star Trek. He turns to the Federation to see if they can help the woman.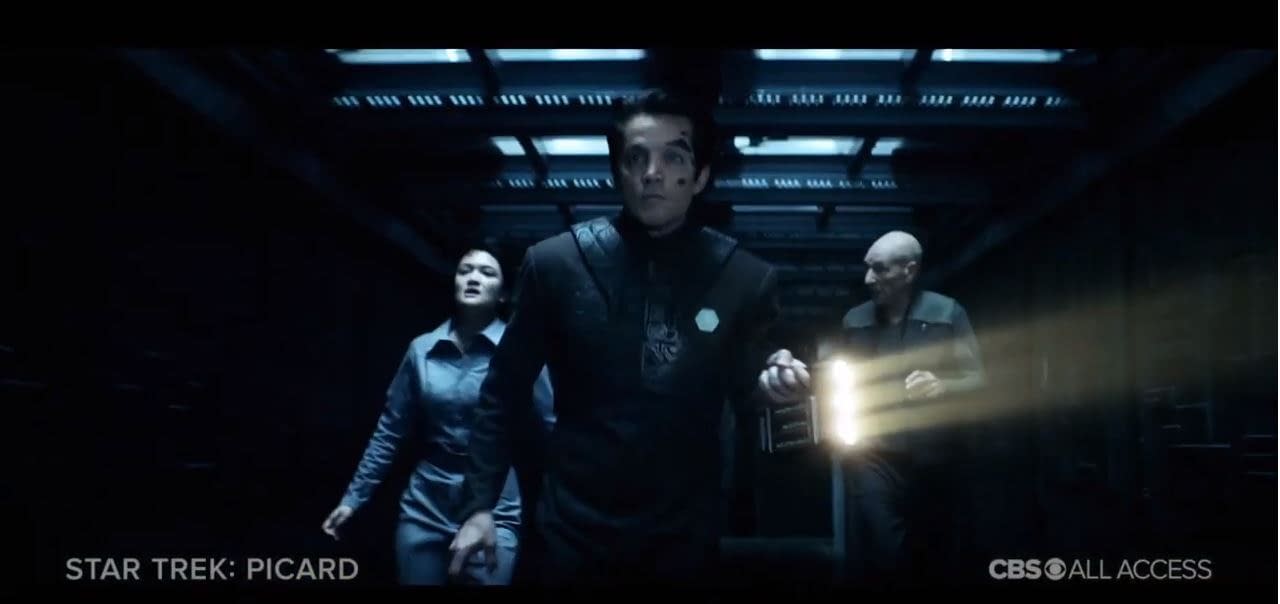 Despite a lifetime of service, Starfleet turns him away. Undeterred, Picard recruits a ragtag group to help the woman with renewed determination and purpose. Picard, unlike Stewart's previous series in Star Trek: The Next Generation, takes a more serialized format than previous shows. Aside from the series' new adventure, fans of TNG will see some of the cast reunited at least one more time. The cast never received proper closure following 2002's Nemesis.
Returning for Star Trek: Picard are Jonathan Frakes, Marina Sirtis, and Brent Spiner as Riker, Troi, and Data, respectively. Picard also stars Santiago Cabrera, Alison Pill, Harry Treadaway, Michelle Hurd, Rebecca Wisocky, and Evan Evagoria.
Star Trek: Picard is set to launch on Thursday, January 23, on CBS All Access.