Posted in: Paramount+, Preview, streaming, Trailer, TV | Tagged: paramount plus, preview, season 2, star trek, strange new worlds, trailer
---
Star Trek: Strange New Worlds Goes Global with Artistic Logo Takes
With the series returning for Season 2 on June 15th, here's a look at some artistic takes on the Star Trek: Strange New Worlds logo.
---
With less than three weeks to go until the launch of the second season of Paramount+'s Anson Mount, Ethan Peck & Rebecca Romijn-starring Star Trek: Strange New Worlds on June 15th, we're getting a follow-up to something very cool that was released prior to the series premiere. In the following video, an impressive collection of artists offer their take on the streaming series logo – and it's as impressive as the first go-around. The only problem? Good luck trying to pick a favorite…
Featuring art by Bunker, @fluxartist, State, Moravia Roman, @sabeenu, @hicompadre, Brian Frank, Morphine, Kelly Bolton, @starryxm00ns, Flatwhite Motion, Bruno Brasil, and @echolab, here's a look at the Season 2 logo video that was released earlier today:
Star Trek: Strange New Worlds – Akiva Goldsman Talks Season 2 & More
Akiva Goldsman is sharing how the creative team headed into the second season with a main goal in mind ("let's do season one but bigger and better") and discussing with Den of Geek how the series handles canon, how all of "Star Trek" owes a debt of gratitude to The Twilight Zone, how the creative team talks crossovers more than you would think, and how the show could run seven seasons – even if it meant it would "rup up against" the original series (which isn't such a bad thing).
OG "Star Trek" Owes "Small Debt" to Rod Serling, "The Twilight Zone": "One thing we try to do is to use science fiction as a lens on a modern dilemma. And in the '60s, Star Trek was the first among equals to really do that well. But it owed a great deal to 'The Twilight Zone' in that respect, creating these kinds of O. Henry-style stories for science fiction. I think the original 'Star Trek' owes a small debt to Rod Serling, and all the Trek series after that owe a debt to both."
Crossovers (like with "Lower Decks") Are Always Discussed During Season Brainstorming: "At the beginning of each season, we blue-sky the hell out of it. And we always leave so many episodes on the table, and many of them are [crossovers]. I mean, there are different ways, depending on the species or technology, that folks from 'Enterprise' [the prequel series] could still be around. Obviously, we could time-travel into the future. What if we brought back John de Lancie as Q…or as Trelane? We think about those crossovers all the time. And, as you know, this season, one of those episodes is coming."
No Matter What, Goldsman Knows "Strange New Worlds" Needs to Line Up with "The Original Series": "Look, when it comes to canon, we're screwing with it a little bit. There was no indication that Uhura served on Pike's Enterprise. We've invented that from whole cloth. We've retconned Spock and Chapel's relationship. But, I think it is our job to get there. The closer we get to that moment, just after 'Where No Man Has Gone Before,' we have to acknowledge canon. And the closer we get, we have to start to resemble The Original Series."
But That Doesn't Mean It Also Can't "Overlap" or "Rub Up Against" Original Series: "If we were so lucky as to continue, I think we could even overlap. I think that would really be interesting to actually rub up against The Original Series."
In season two of STAR TREK: STRANGE NEW WORLDS, the crew of the U.S.S. Enterprise, under the command of Captain Christopher Pike, confronts increasingly dangerous stakes, explores uncharted territories and encounters new life and civilizations. The crew will also embark on personal journeys that will continue to test their resolve and redefine their destinies. Facing friends and enemies both new and familiar, their adventures will unfold in surprising ways never seen before on any "Star Trek" series.
Paramount+'s Star Trek: Strange New Worlds is based on the years that Captain Christopher Pike (Anson Mount) manned the helm of the U.S.S. Enterprise, following Pike, Science Officer Spock (Ethan Peck), and Number One (Rebecca Romijn) during the years before Captain Kirk boarded the U.S.S. Enterprise as they explore new worlds around the galaxy. The streaming series also stars Jess Bush as Nurse Christine Chapel, Christina Chong as La'an Noonien-Singh, Celia Rose Gooding as Cadet Nyota Uhura, Melissa Navia as Lt. Erica Ortegas, and Babs Olusanmokun as Dr. M'Benga. The second season will also feature the return of special guest star Paul Wesley as James T. Kirk and new addition Carol Kane in a recurring role as Pelia. In addition, Jack Quaid (Boimler) & Tawny Newsome (Mariner) from "Lower Decks" will be crossing over in a live-action way this season (reportedly in the seventh episode), directed by none other than Jonathan Frakes.
Paramount+'s Star Trek: Strange New Worlds Season 2 is produced by CBS Studios, Secret Hideout, and Roddenberry Entertainment. Akiva Goldsman and Henry Alonso Myers serve as co-showrunners. Goldsman, Alex Kurtzman, and Jenny Lumet serve as executive producers in addition to Alonso Myers, Aaron Baiers, Heather Kadin, Frank Siracusa, John Weber, Rod Roddenberry, and Trevor Roth.
---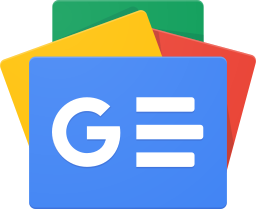 Stay up-to-date and support the site by following Bleeding Cool on Google News today!