Posted in: Paramount+, Preview, streaming, TV | Tagged: paramount, preview, season 3, star trek, strange new worlds
---
Star Trek: Strange New Worlds Sets Season 3 Filming Calendar
Following up on EP Akiva Goldsman's update, it looks like we have a filming calendar for Paramount+'s Star Trek: Strange New Worlds Season 3.
---
Earlier this week, we learned some very important updates from Akiva Goldsman regarding the future of Goldsman, Alex Kurtzman & Jenny Lumet's Star Trek: Strange New Worlds (more on that below). The pleasant surprise was that we learned from Goldsman that they "just started filming the third season now" (with the event live-streaming on March 15th for time context). Now, we're getting a follow-up confirmation of that, courtesy of the most recent edition of Production List. As you can see from the screencap below, filming is scheduled in Toronto, ON, Canada, from May 2, 2023, to September 28, 2023. Here's a look:

Goldsman offered two pretty big updates regarding the short-term & long-term futures for "Strange New Worlds" while speaking at a day-long M.I.T. Media Lab event. The EP joked that they filmed Season 2 "17 years ago" based on how long it's been since filming wrapped before sharing that a premiere date should be on the way sooner rather than later. Goldman also teased about viewers being "really surprised" and how they "went all over the place" before also revealing that they "just started filming the third season now" (with the event live-streaming on March 15th for time context). Here's a look at the video of the M.I.T. event and huge props to Trek Central for cutting down our scrolling time by offering up the time marker for when Goldsman offers the Seasons 2 & 3 updates (after the 2:22:45 mark):
Star Trek: SNW Stars Celia Rose Gooding & Melissa Navia on Season 2
Celia Rose Gooding (Nyota Uhura) & Melissa Navia (Erica Ortegas) offered some insights into what viewers can expect from their characters in Season 2. In the case of Navia's Ortegas, it's about giving fans more of Ortegas' backstory; for Gooding, it's about how Uhura learns from her first-season experiences and continues to grow during the second. Here's a look at what the two had to share during a comprehensive interview with Collider in support of the release of the first season on Blu-ray & DVD on March 21st:
The Fans Wanted More of Ortegas' Backstory… And They're Going to Get It: "We're going to get to see more of Ortegas, which is, I was so happy that we got to show that as a sneak peek of Season 2 with something great happening for her, and then also something being snatched away. But we get to see a lot more of what has made her this very competent pilot, why she is so competent and why her crew is loyal to her, and why she's loyal to them. And we've said this before, this is such a fantastic ensemble show, but it's very difficult in 10 episodes to showcase every character and go into their backstory and what makes them tick," Navia shared. "And I think what was really done—many, many things were done really well in Season 1—but for Ortegas, we saw relatively less of her than the other characters, but we still saw enough and so much that people wanted to see more. And I think what speaks better to a character and to writing is when people are like, 'I want more. Tell me what makes her tick.' And so we're going to see that in Season 2, and… we're going to see what makes her such an integral part of the crew and why she loves to do what she does."
Uhura Will "Bloom and Grow and Learn" From Her Season 1 Experiences: "Uhura went through a lot in Season 1. We saw her lose someone incredibly important to her. We saw her make a lot of big life decisions, and I think in Season 2, we just see the consequences of those decisions and of those experiences that she had," Gooding shared. "We're not going to pretend like Season 1 didn't happen, and well, we're just going to continue to watch her bloom and grow and learn more about the experiences that mold her and shape her into the iconic character we know and love."
---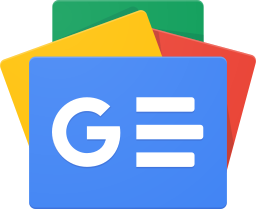 Stay up-to-date and support the site by following Bleeding Cool on Google News today!