Star Wars Showrunner Leslye Headland Discusses "Getting in the Room"
Things haven't been looking too shabby in the live-action corner of Disney+'s Star Wars universe lately, in large part due to The Mandalorian finding itself well-positioned for its October premiere window (and work on a third season reportedly underway). Though the COVID-19 pandemic resulted in some bumpy rides production-wise (as well as some behind-the-scenes maneuverings), viewers still have three other living, breathing projects to look forward to: Ewan McGregor's return for an Obi-Wan series, Diego Luna's return as Cassian Andor for a Rogue One prequel series (obviously), and Russian Doll co-creator Leslye Headland's developing a reportedly female-led project set in another part of the Star Wars universe.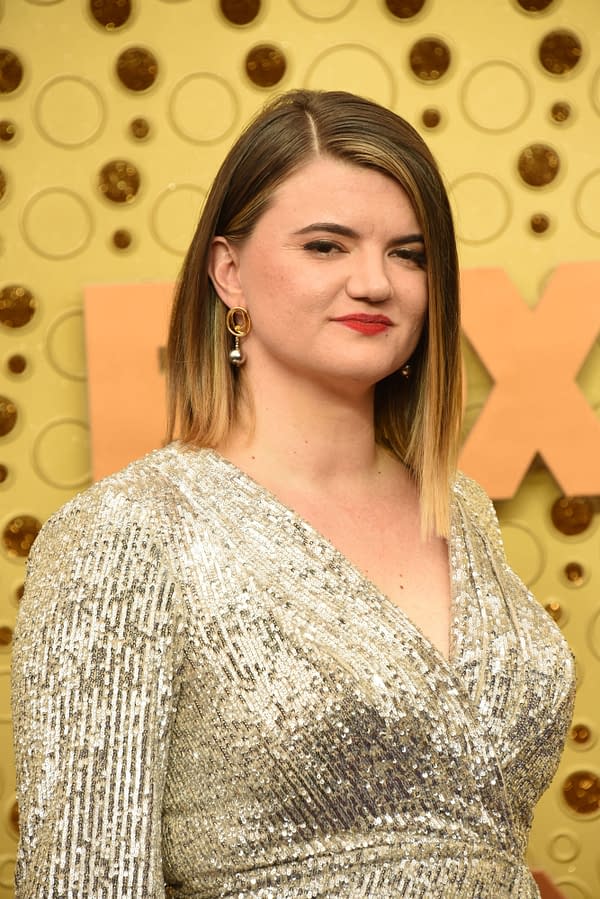 Set to write, direct, and serve as showrunner on the as-yet-untitled Star Wars series, Headland discussed what it was like as a gay woman to be tackling one of the largest franchises in pop culture (and one criticized for its LGBTQ and female representation on both sides of the camera) as a guest on EW's Untold Stories: Pride Edition podcast. "It's shocking to hear that to me," Headland explained when asked about what her coming aboard the franchise means. "Although I know it's true because there are so few of us that are allowed to sit at the table, so to speak, and many, many more that are still not allowed. It's an honor in the sense that I feel incredibly grateful and lucky. I also would say that… I think Fran would agree with this, that a lot of this business is luck. A lot of it is." That said, she also appreciates the criticisms that have been leveled at the Star Wars universe, also: "I think that when you're working at a disadvantage, meaning you are part of an oppressed or marginalized community, it is very difficult, as they say, to become what you cannot see."
While definitely not the biggest fan of writing ("I don't love writing. Writing is terrible."), Headland finds the process of pitching a project to be "exhausting" on a number of levels: "When people are like, 'How do I pitch?' I'm like, 'Well, sit down for a second, let me explain it to you because it's working on the project for six months until they tell you you didn't get the job.' Especially larger-level projects like big IPs, like Star Wars and Marvel and DC. It's like, 'Strap in, because it's a lot of work.'" But for writer and showrunner, it's "getting in the room" that can be toughest mountain to climb, which is why she thinks it's so vital for those who make it to make the process more open and inviting for others coming up: "The number one way to get into the room is when people send the elevator back down for you. The real joy is when I read a young woman's script, or a young woman of color's script, or a young LGBTQ writer and say, 'Oh my God, this is great. This is great. I'm going to send this off to this person. You know who I know would love this? It is so and so. I'm going to send that to that person.' I don't say that in an altruistic way or yay me, or I'm a good person. I'm saying that actually makes me happy."