Stargirl: DC Universe Casts Injustice Society's Tigress, Sportsmaster and Dragon King
Just when you thought the upcoming live-action Stargirl series was only going to be about the heroes, DC Universe is about to bring a little "injustice" into your lives. Joy Osmanski (The Santa Clarita Diet), Neil Hopkins (Matador), and Nelson Lee (Mulan) are set to take on the roles of Tigress, Sportsmaster and Dragon King, respectively – three members of the Justice Society of America's antithesis, The Injustice Society.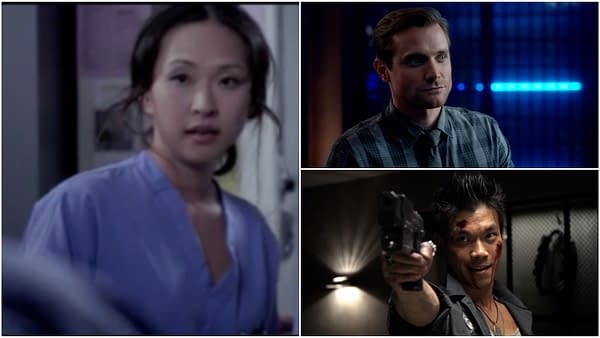 Osmanski, Hopkins, and Lee join Brec Bassinger (Courtney Whitmore aka Stargirl), Joel McHale (Sylvester Pemberton aka Starman), Lou Ferrigno Jr. (Rex Tyler aka Hourman), Brian Stapf as Ted Grant aka Wildcat, and Henry Thomas (Dr. Charles McNider aka Dr. Mid-Nite). Anjelika Washington (Young Sheldon), Yvette Monreal (The Fosters, Faking It), and Christopher James Baker (True Detective) are also on board, in undisclosed roles.

Protecting and providing for her family, Osmanski's Paula Brooks hunts the world's most dangerous game – humans – as the Tigress. Created in 1947 and originally called "Huntress," Tigress was inspired by Catwoman and was introduced as Wildcat's nemesis.
Hopkins' Lawrence "Crusher" Crock aka the Sportsmaster sees his criminal pursuits as a game to win — and his competitors as targets to kill. The only thing more important to Crock than 'the game' is his family. Also introduced in 1947, the Sportsmaster often used weaponized athletic gear; later teaming up and marrying the character who became Tigress.
Lee's Dragon King is a deadly and mysterious hooded man…a controversial scientist who has been experimenting on himself – and others – since the 1940s. First introduced in 1981, the character was a former high-ranking scientist/occult expert for WWII Imperial Japan who experimented on himself to horrific effect.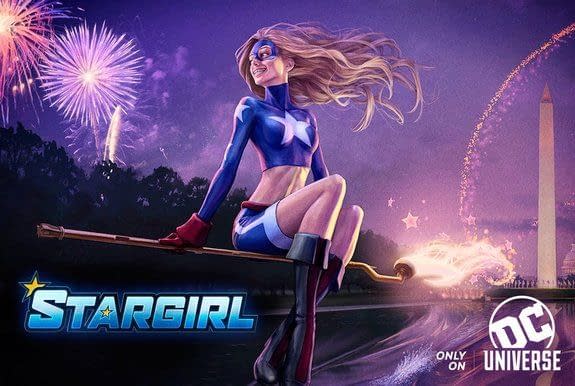 STARGIRL follows High School sophomore Courtney Whitmore who inspires an unlikely group of young heroes to stop the villains of the past. This new DC Universe series reimagines Stargirl and the very first superhero team, the Justice Society of America, in a fun, exciting and unpredictable series premiering in 2019, produced by Warner Bros. Television, Mad Ghost Productions and Berlanti Productions.
Greg Berlanti, Geoff Johns, and Sarah Schechter will executive produce the streaming service project, based on DC comic book characters created by Johns – in fact, he created the character Stargirl in 1999 to honor his late sister. Johns will write the season premiere and serve as series showrunner, which is produced by Berlanti Prods. and Mad Ghost Prods. in association with Warner Bros. Television.
Here's what Johns had to say about what fans can expect from the upcoming series:
"It's cool; it's going to take the Stars and STRIPE comic, the Justice Society comic, and merge it into one thing. And tonally, it's Spider-Man: Homecoming and Buffy the Vampire Slayer along with the [comic] books. We're bringing a lot of the legacy stuff into it, a lot of the stuff James Robinson did with the Justice Society. I love all of that, his JSA: The Golden Age series, launching the [1999 series] JSA… I've always wanted to do a series based on Stars and STRIPE, so it's really exciting."