'Stranger Things' Star Finn Wolfhard Teases Season 3 Newcomers
While we know we're not getting season 3 of Netflix's Stranger Things as early as we thought we were gonna, the execs assure fans it'll be worth the wait. In the meantime, series stars are saying what they can about the upcoming season to whet the appetites of Demigorgons and Elevens everywhere.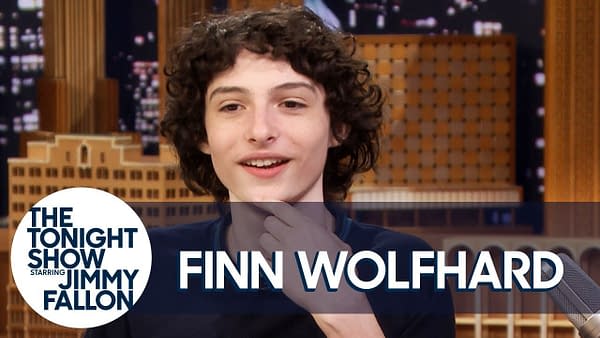 Stranger Things star Finn Wolfhard recently stopped by The Tonight Show Starring Jimmy Fallon to chat about season 3, specifically, the cast we'll be seeing when the series returns:
The 15 year old actor and musician recently teased to US Weekly that season 3 of the Netflix series will be 'the summer of love', saying "I don't know much about it because we get the scripts as we go along. But yeah, it's set in 1985, in the summer. It's the summer of love — that's all I can say, really."
Stranger Things is set to return to Netflix sometime in 2019.